Easter Sparks 2021... surprise PASTEL SPARKS drop from Leecifer!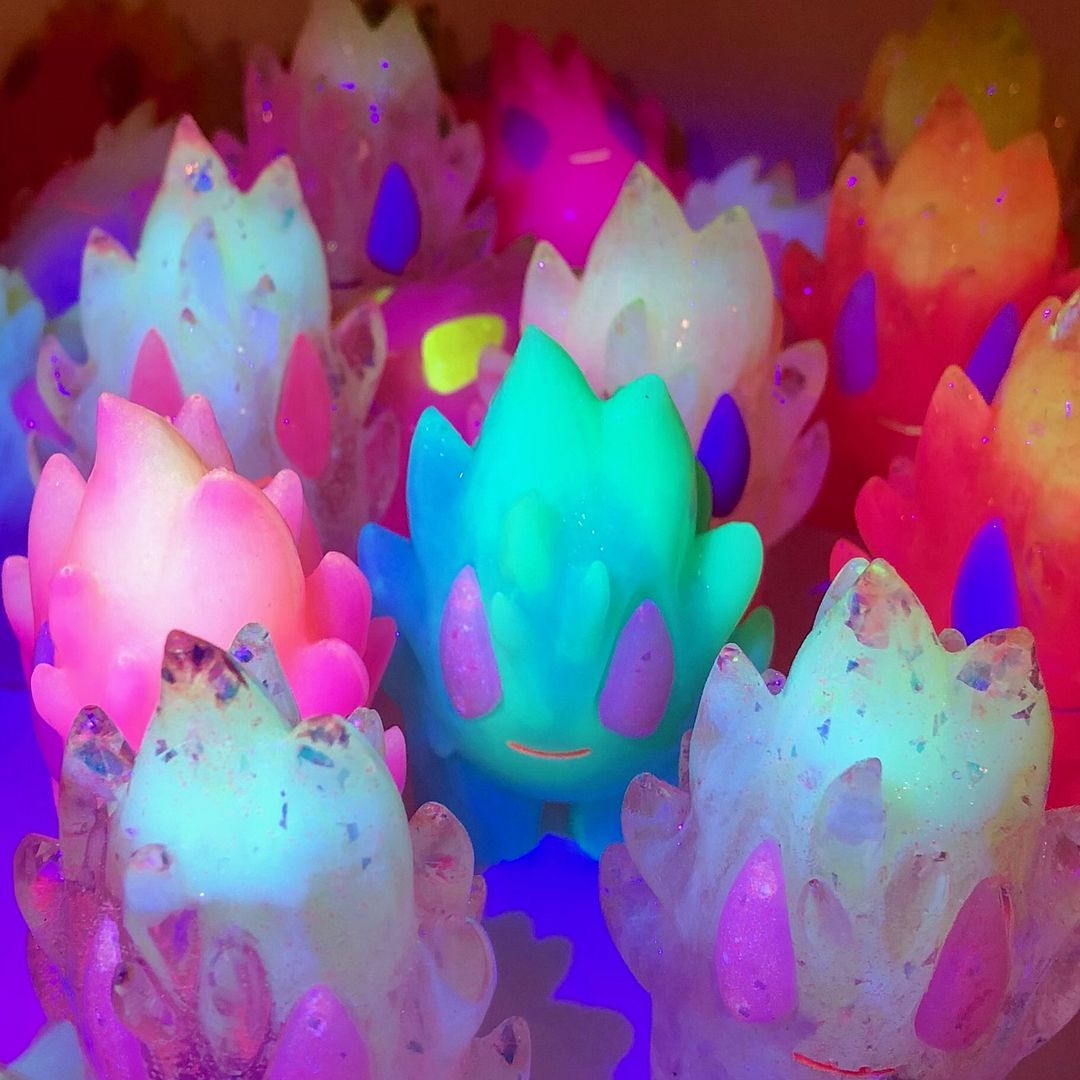 Hoppy Leecster! Or Eastifer? Anyway...
PASTEL SPARKS
will be available this weekend and boy do they look delicious (Note: do not try to eat these)! Made from multicolored resin, these Sparks from
Leecifer
stand approximately 2.5" tall... and while there are 3 basic colorways (Pastel: Lavender, Yellow, and Pink) Sparks are individually unique with variations from piece to piece. Some having unique eye color (purple jellybean color may cause serious Easter Candy jones'), GID or UVD properties, with many having transparent features. The 3-color set is $110 (guaranteed at least one w/ special features - transparency, GID, etc.) where the single (blind bag only) will retail for $40 each! These will release
HERE
on Saturday, April 3rd at 9am PST!