New from Mighty Jaxx: Kaiju's Ramen by Ilustrata (Bad Dino Edition)!
After a well-deserved break (rampaging is hard y'know), the Kaiju is finally spotted on the streets again donning a new shade of terror! This time, he has learnt to play pretend, sing his ABC's and count 123's, but one thing stays the same: his love for foooood! Coming back for thirds, he tries to hide in plain sight with a welcoming disguise of bright purple and green, and "I ❤️ U" printed on his hat. Don't get too friendly though, for this bad dino will chomp down buildings when he's hungry!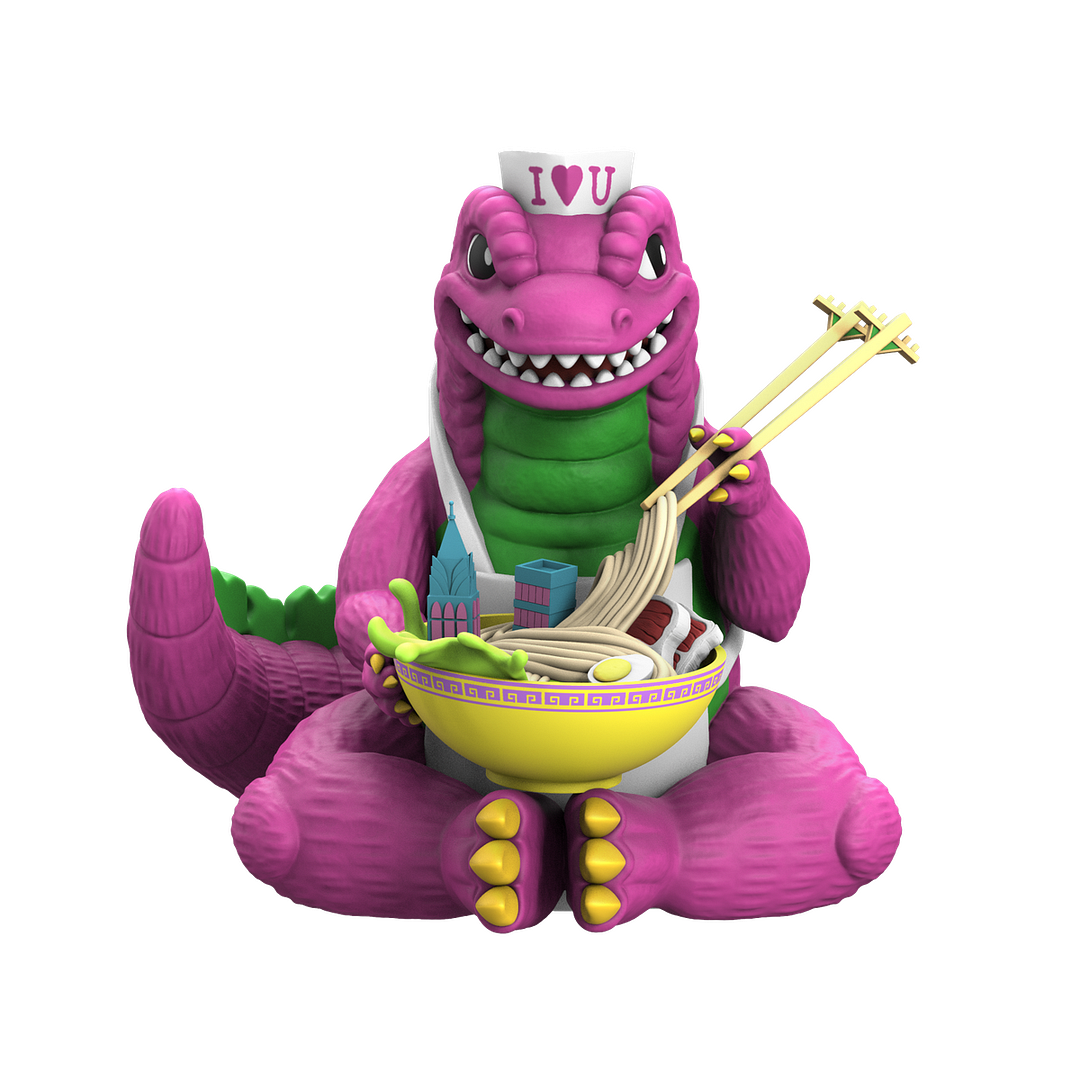 Terrorizing schools ain't easy, so make way for this starving Kaiju as he finally sits down to enjoy a piping hot bowl of ramen infused with his favorite green slime. Created by Ilustrata and produced by
Mighty Jaxx
this new 'Bad Dino' edition of Kaiju's Ramen vinyl sits 7.5" tall and is set to release via pre-order
HERE
this coming Saturday, February 5th at 6am PST for $179 a pop! Oh... and Ilustrata is also holding a drawing giveaway contest on their
Instagram
- running from now till February 15th - DO IT!