"The worst is behind you now" new monster art from Nerviswr3k!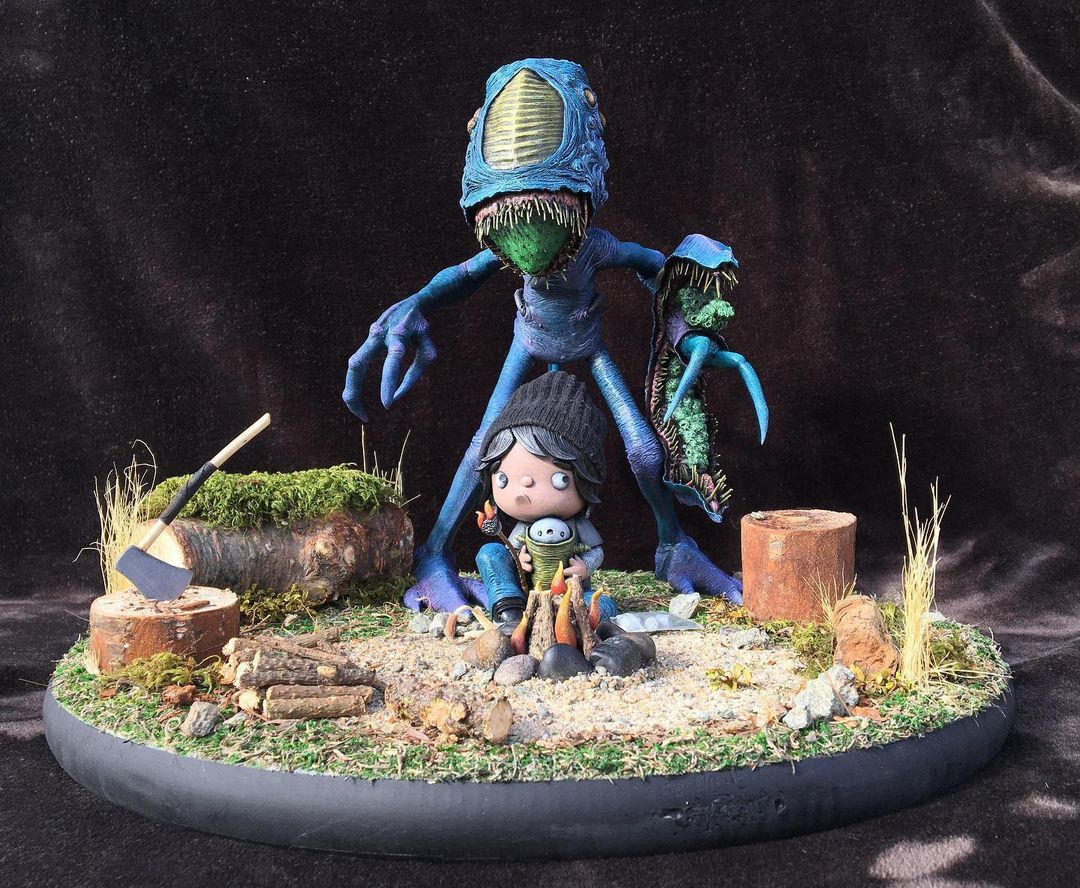 Whoa... check out this goodness from Gabriel aka Nerviswr3k as he shares with us his latest sculpted monster piece, a diorama of sorts, entitled "The worst is behind you now"! Gabriel mentions "when I sculpted these pieces, both started out as standalone figures, the kid hugging the pilldrone and the alien.... but as it started coming to life, I felt it needed to tell a story, but what story? Dealing with anxiety and panic attacks, it always feels to me like something is slowly creeping in and sneaks up on me and before I know it, its consumed my body, plus I love the outdoors and campfires. Little by little it all started to come together." And we agree... it came together magnificently!
Accented with faux grass and real plants and actual pine tree trunks, Gabriel even used actual real moss that he collected from the Redwoods. The base measures 17"x17", the alien is 12"x9", while the kid is 5"x4". The sdded sculpted elements include a hand sculpted axe with real wooden handle, a wooden fully functional slingshot, burnt marshmallow on real wooden stick along with a baggy of marshmallows, and a wood fire with sculpted fire elements. Lastly, cant forget his cuppa joe. This diorama is available for purchase thru instagram (
@nerviswr3k
) or email at
nerviswrek287@yahoo.com
- go grab it!