New from Mighty Jaxx: Warm Thoughts by Death And Milk (Golden Touch Edition)!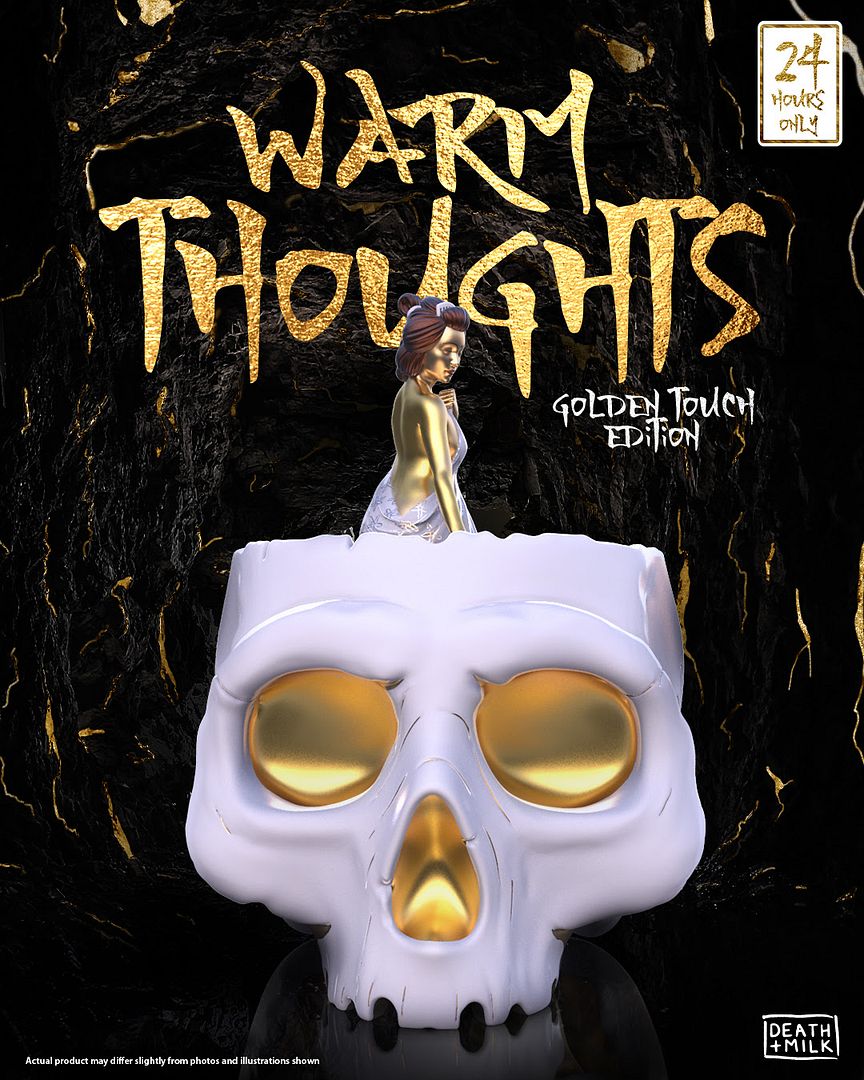 The gentle geisha returns with a special ability - the power to turn everything into gold she touches. Renowned for her newfound ability, everyone scrambles to be her companion. Sitting on the edge of the skull, she toys with her power, dipping her finger into the pool and turning it into gold while pondering who should be the next target of her touch. Will you be her next target? Produced by
Mighty Jaxx
, the awesome polysone art figure from artist
Death And Milk
returns with their second colorway of
Warm Thoughts
, the '
Golden Touch
' edition! Releasing
HERE
on Saturday, January 30th at 6am PST for just 24hours, this 8" tall polystones resin figure will be just $249 a pop... and as a special incentive, 10 Special Artist Signature Editions, personally hand-signed by the artist, will be shipped at random. Would YOU be among the lucky 10?