New from Mighty Jaxx: Crayon Shooter LA GOLD edition by Brandalised!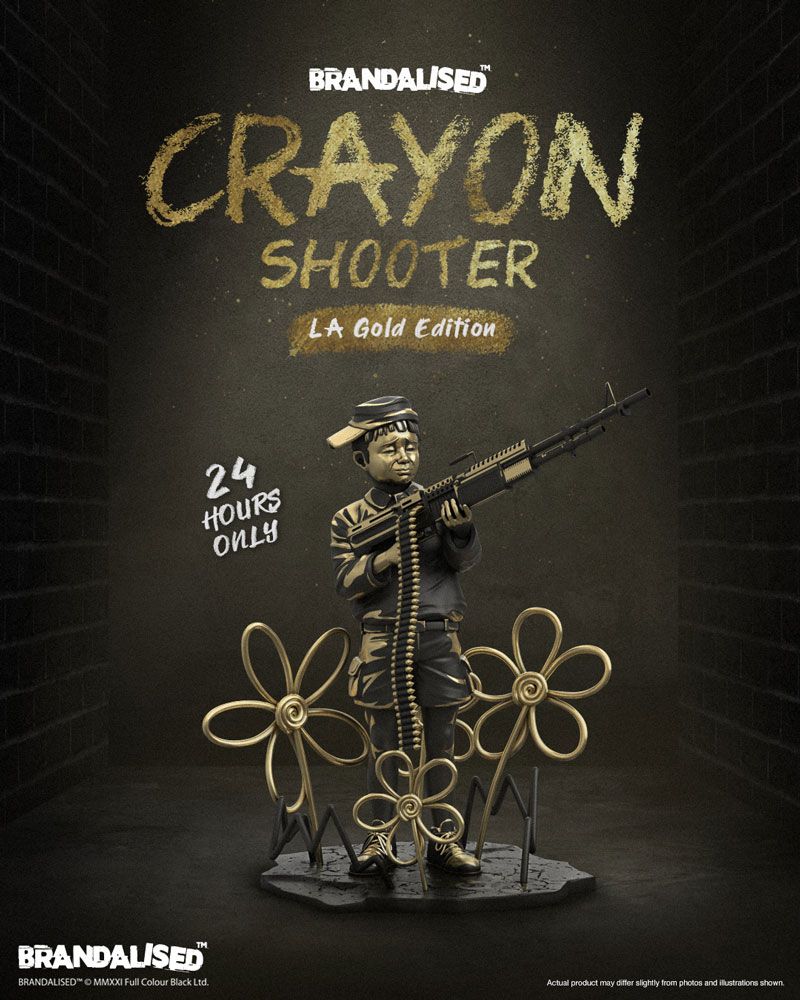 Brandalised returns with
Mighty Jaxx
for the incredible Crayon Shooter in a stunning second colorway... the
LA Gold
edition! Standing 10" tall, the polystone art collectible features a young boy holding a loaded crayon machine gun as he stands innocently among doodled flowers. The sad expression on his face underlines the seeming end of his innocence. Why is he wielding a machine gun when he should be doodling with crayons instead? Don't miss your chance to own this incredible art piece. All purchases come with a box of gold ammo crayons... and this is slated for pre-order
HERE
this Saturday, January 16th at 6am PST for $350 a pop... and it's another 24-hour timed release, so get it while you can!