Martian Toys x QUICCS x Scribe - "Red Hunter" edition Rumpus TEQ release announced!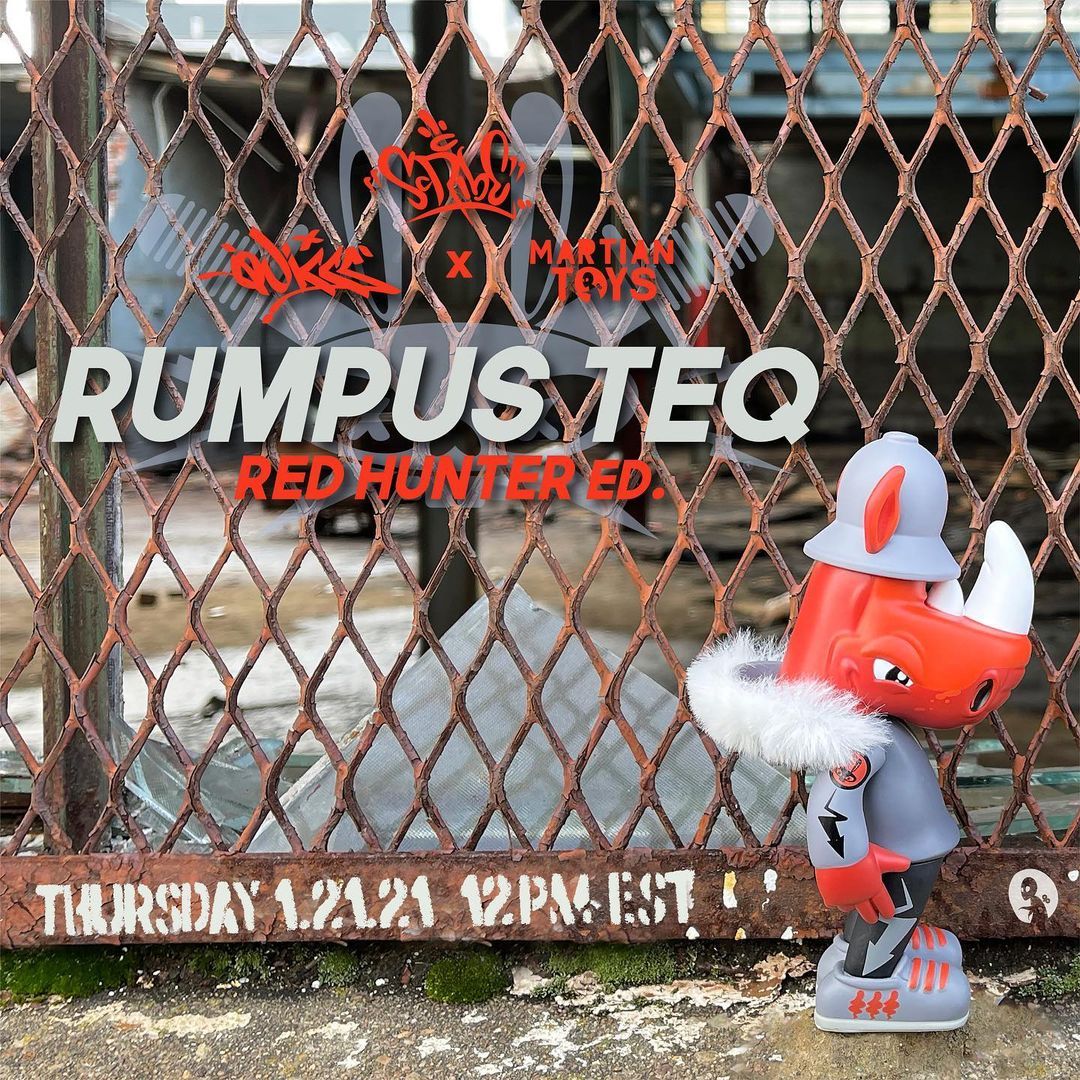 The Now Classic 6" Squad Scale and a body you'll recognize, these classic Rhino headed figures feature
Scribe's
most famous character on the classic TEQ hooded body. The Endgame Squad has their Muscle! New from
Martian Toys
and limited to 150 pieces worldwide, this "Red Hunter" edition release features Scribes RUMPUS character rocking a Dead Rabbit, Grey Parka, Red Rhino Flesh, 2 sets of interchangeable arms, and some super fresh kicks! These will be up for grabs
HERE
this coming Thursday, January 21st at 9am PST - don't miss out!