Stormy Vault presents: MELEE SHOW online group custom show!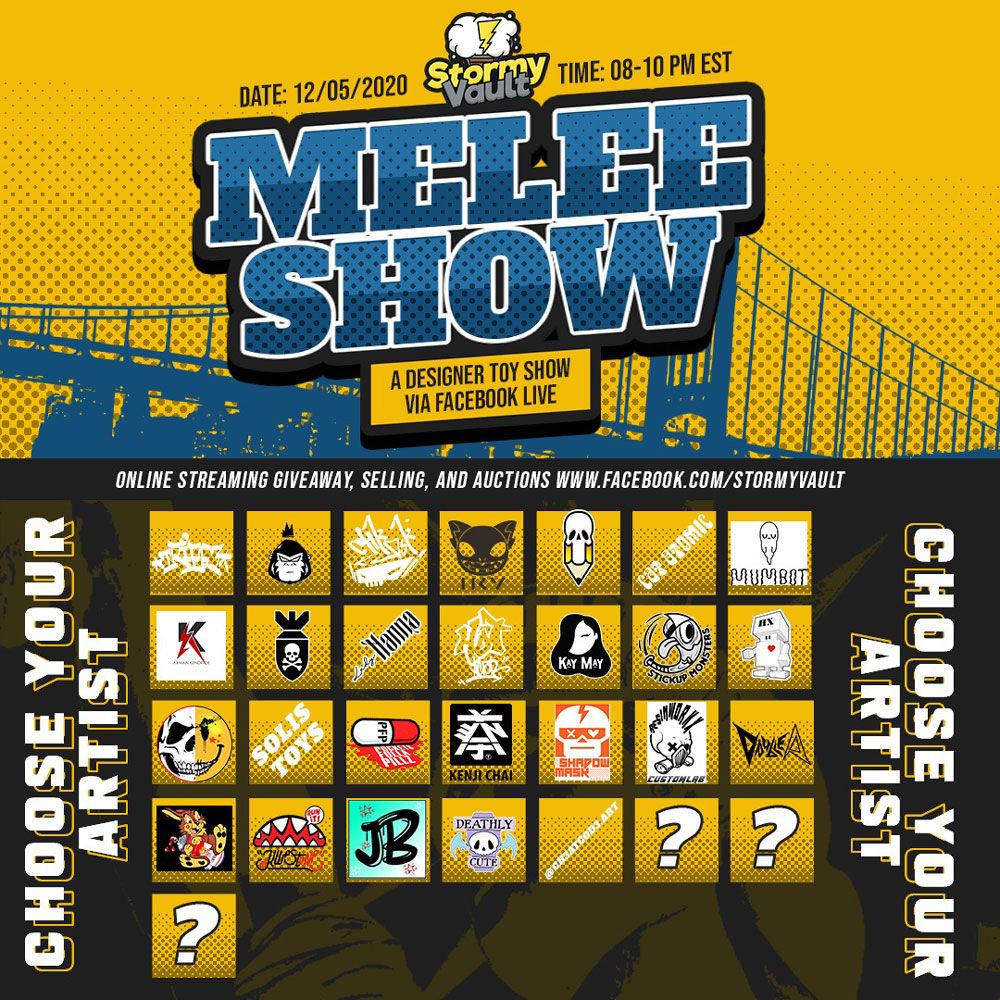 On December 5th (8 to 10pm EST), the folks over at Stormy Vault will be hosting their next group art show, the
Melee Show
via
Facebook Live
. This show, bringing summer to the cold winter, is filled with amazing One-offs from talented artists, which includes:
aarifin_amin,Lucky Rabbit, Arman Kendrick, Cat Atomic, chk dsk, ChocoToy, The Art of Dead St., Deathlycute Toys, Gary Rojas, Gori, Graffiti.Kings, hotactor_, Hxstudio Toys, IKY, Javier Jimenez StickUp Monsters, Kaymaycreates, The Art of Kwestone, Lady Hanna, Kenji Chai, Mumbot, Serganddestroy, PFP_Toys, Popandtoys, Shadowmask2020, Solis toys, tiranjourneytoys, and Trip63
. So many amazing talents!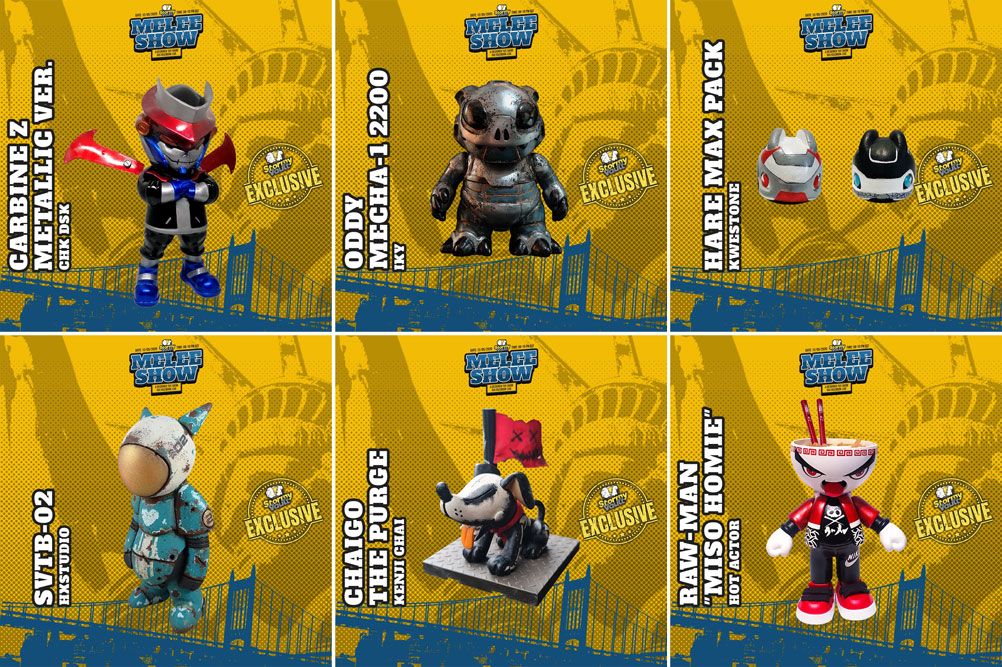 What makes it different from the other shows is, it will be like a battle of artists.
Stormy Vault
will be revealing during the Live how viewers can vote for their favorite artist and at the end of the show one will be hailed as Artist of the Year... and as you can see from the above images, this is going to be stiff competition!