New years sale from Devils Head Productions!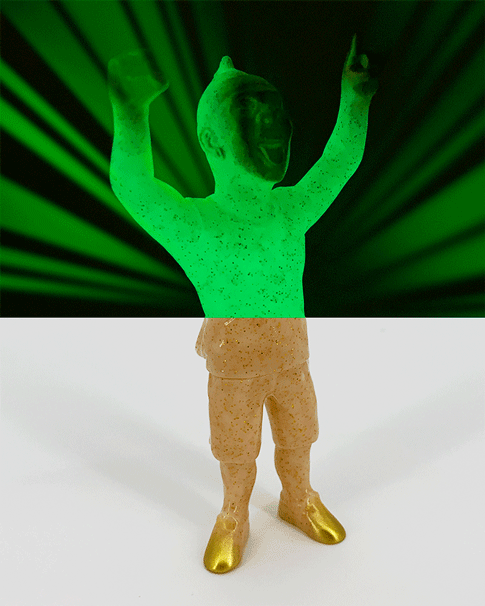 Grandma gave you some cash this holiday season and now it's time to spend it! Grab some shiny, glittery, glowy goodies over
HERE
right now from DHP! Everything goes on sale January 1st, 2021. First up is the
ADAMD (酔 獣) "SHINY NEW YEAR"
2021! To celebrate this shiny new year of metal this AdamD figure has been cast in GID (glow in the dark) vinyl embedded with gold glitter. Bright and shiny gold paint spray highlight his features to illuminate his rally cry... $30...made in Japan!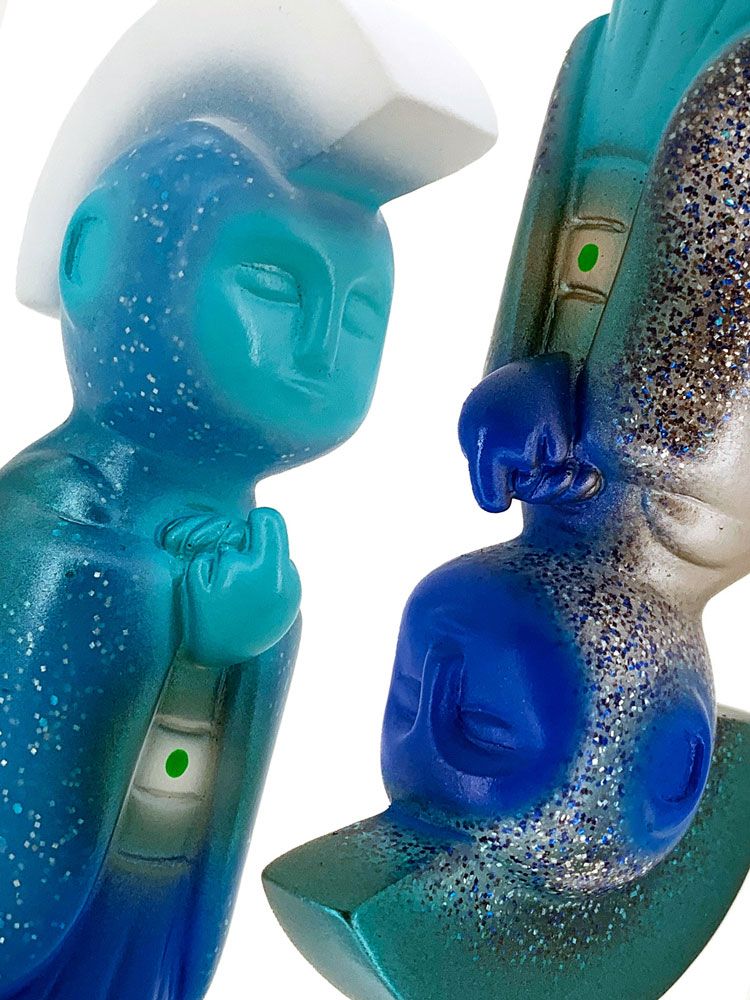 Next up is the
"SHINY BLUE YEAR" JIZO-ANARCHO TWINS!
It's twins in 2021! Cast in either electric blue GID vinyl infused with glitter or clear vinyl with blue and silver glitter, these monks of punk have been painted up with hits of various shades of opaque blue, white, silver and metallic blue paints. The devil is in the details and each one has been finished off with a neon dot (green, pink, orange and yellow) on the front of their robes. Sold at random so you won't know what color dot you get until you receive it... $30 each.
Lastly, the
"SHINY BLUE YEAR" APALALA(s)!
Wait...more twins? Yep, and once again these aren't identical. The core of each figure (head, torso and tail) is either electric blue GID vinyl infused with glitter OR clear vinyl infused with blue/silver glitter while the arms/legs are the other color vinyl making these blue mash up monster twins. Each figure has been painted the same way over top the mixed vinyl bodies with hits of greens, blues, pink, red, silver, and other metallic paints. Green twine wraps on the hands finish them off. Direct sunlight for 10 minutes or so charges up the GID parts to glow for hours! $100 each... and do note, these are sold blind and you can not choose which mixed parts version you will receive. If you order a pair they will do their best to send a matched set. Grab it all
HERE
!