Covid-19 new PAINT RELEASE & 'Battle Pack' from Vincent Scala!
Vincent Scala
has been doing some special painted up versions of the COVID GUY and has just release them
HERE
right now, not to mention a fun BATTLE PACK release collab with Bleeding Edges. Tired of COVID-19! Yea we are too... snag up some custom paint Galaxy Glitter Explosion Teal - 3 of each available - $45 Each • Mind Melting Pearl Purple - 3 of each available - $45 Each • Outer Space Metallic Pink - 3 of each available - $45 Each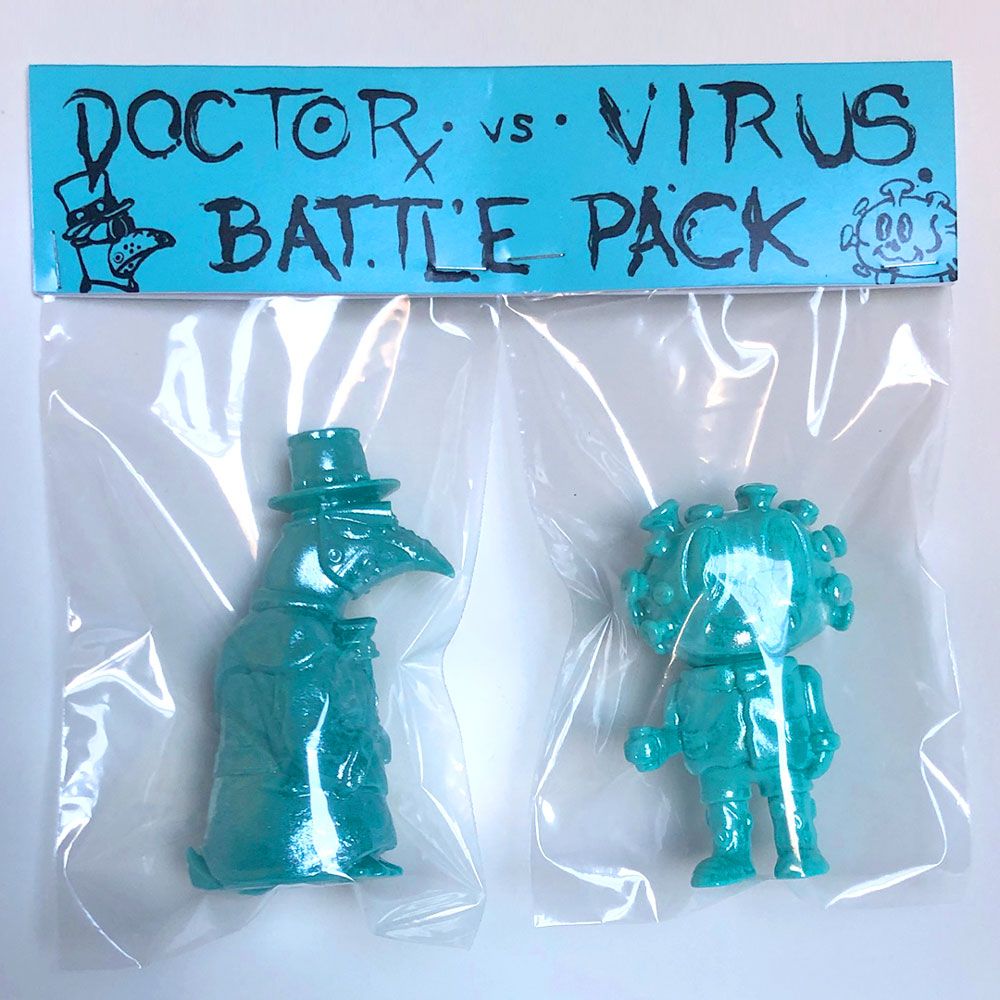 Also dropping is the battle of the CENTURY (or 2020) - The PLAGUIN vs the COVID-19 MONSTER!!! A collaboration with Bleeding Edges and his
Dr. Plaguin
soft vinyl figure. This combo pack is a Tiffany Blue Glitter Explosion. These figures shine like they are covered in diamonds. 5 Sets Available - $60 per set. Oh, and as always, 20% of each sale will be donated to COVID 19 Relief funds! Go
HERE
now and grab up what's still available!