The Canbot Family finally releases the MECHBOT!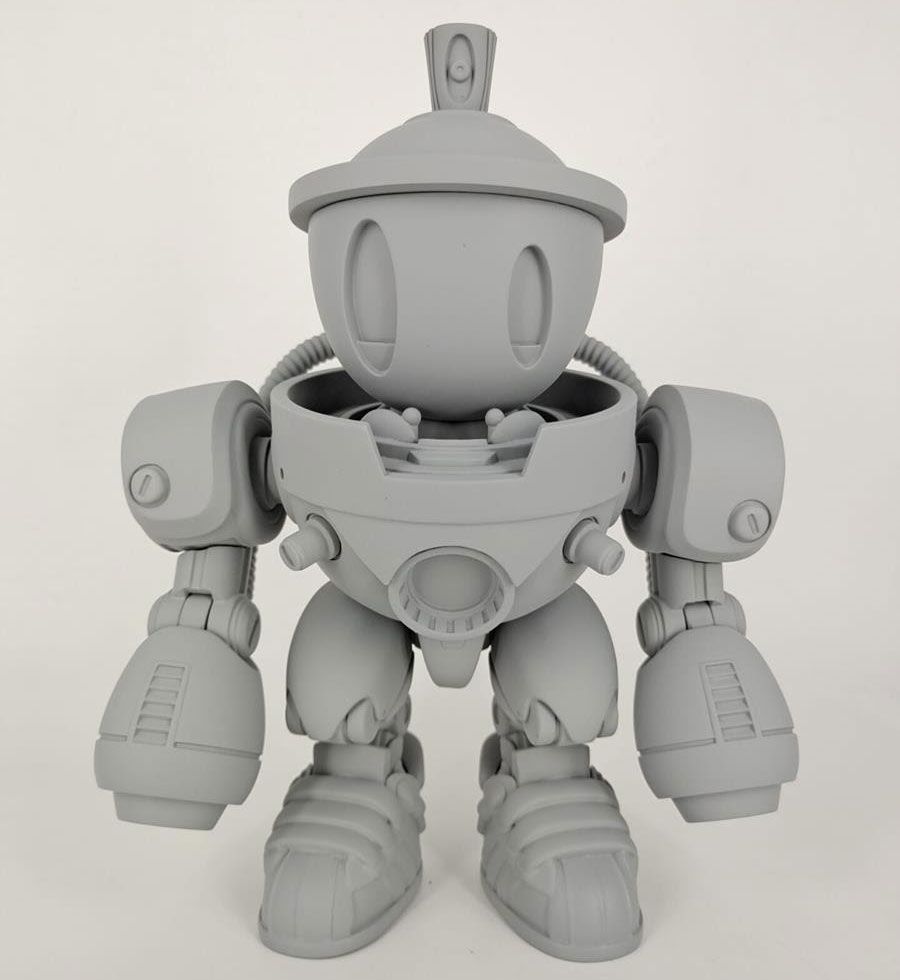 Clutter
is excited to announce a brand new three-way collaboration between popular artists FreakyFir, Quiccs, and UK artist Czee13: the MechBot! This Spray Suit Originally titled the "Not So little Qwiky", was designed by Philippines based artist FreakyFir as a homage to his love of the Lil Qwiky, an original Canbot toy generously gifted to him by internationally renowned street artist, Quiccs.
Adapted to fit a toy form, with a few Czee13 twists, Clutter has been working tirelessly to bring this nine-inch tall Mech suit to life for collectors to add something different to either their Canbot or Quiccs collection. Made to fit the futuristic idea of a Canbot robot that lives to tag any wall, building or tunnel in its path, the Mechbot is fully articulated with interchangeable heads! Wanna get in on this action, back their Kickstarter
HERE
right now (48 hours to go from this post) to be one of the first to own this amazing figure!