Oakley the Almost Wise - 3" Custom Kidrobot Dunny from Hausofboz!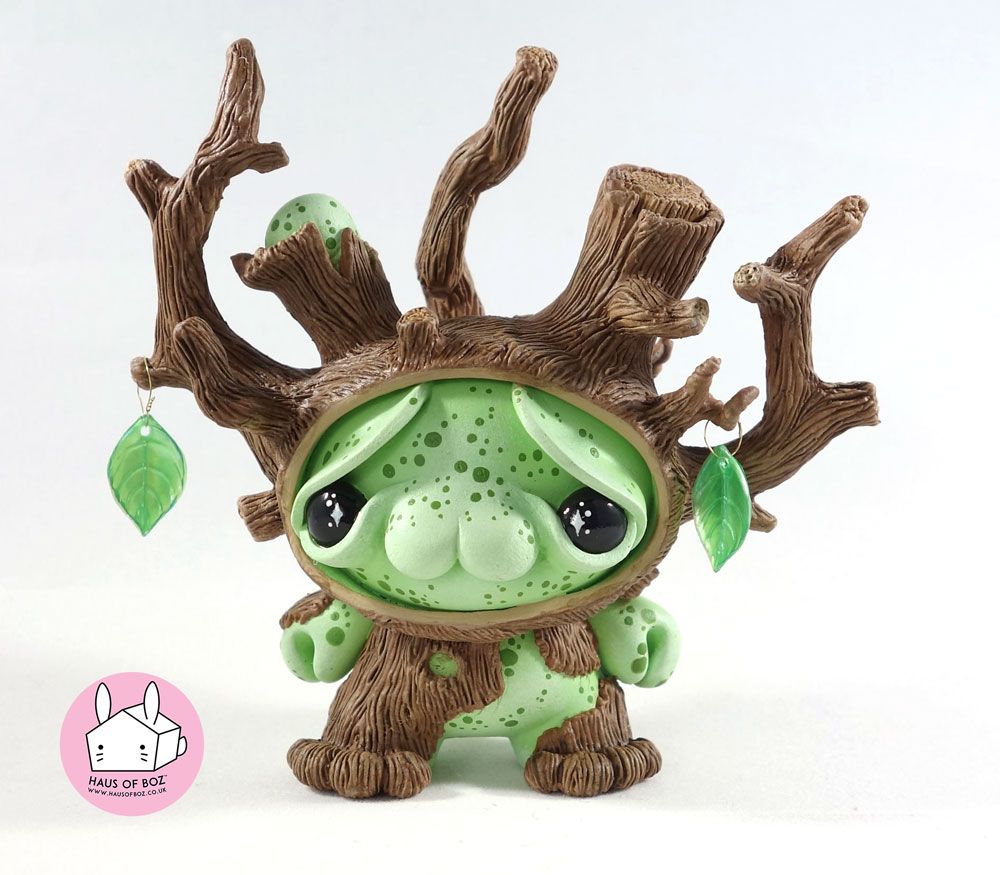 Laura Copeland of
Hausofboz
has been busy during lockdown making tonnes of dunnies for release over the next few weeks... and we just got word of her first release - "
Oakley, The Almost Wise
"! According to Laura "
Oakley is a baby by tree standards, but it takes hundreds of years to truly understand the knowledge and strength of the forest. He's always listening in to hear the elder secrets, and running around trying to avoid woodpeckers. He's hoping to host a family of owls next spring if the nook in his new branches turn out nicely.
" Oakley is a 3" Custom Kidrobot Dunny with hand sculpted parts, hand painted and finished with UV resistant varnish and gloss. This Dunny will be available
HERE
at 8pm BST on Thursday, September 3rd 2020 and will be £84.99!