Osito, from PlastikZoo, is a grumpy bear looking for a new home...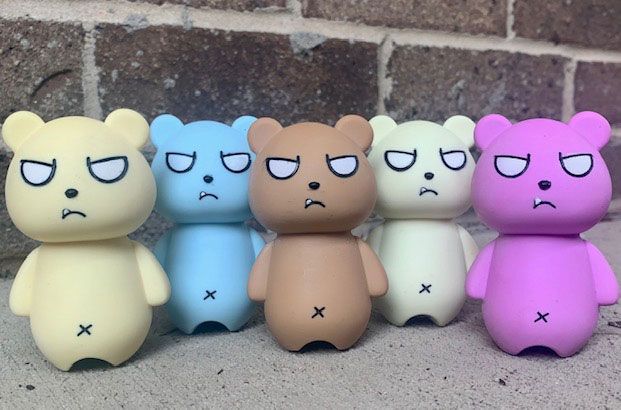 Hey bud, what's the matter did somebody eat your porridge did you have your morning coffee? Meet
Osito
! This grumpy teddy stands at 3" tall with a chubbiness of 2"... and oh how grumpy he is! This figure was digitally sculpted from scratch by artist Emmanuel Stevenson of
PlastikZoo
who then created his own molds, cast each piece with resin, hand sanded and meticulously painted in the details. Made with Alumilite's Amazing Quick Cast Resin/smooth cast 300 with various pigment colors... these guys are up for grabs
HERE
right now for $25 a pop!