King Janky the 7th from Superplastic... UNTOMBED!!!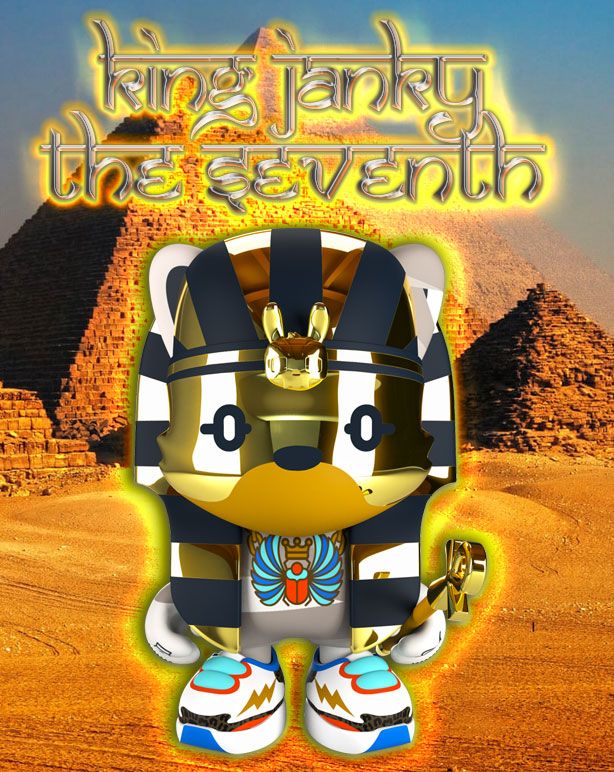 Unexpectedly excavated from his tomb, this King of the Pharaohs is 3.5" of cursed vinyl royalty...
King Janky the 7th
!!! Complete with staff of doom, this herald of horror is encased within a removable gold plated mask adorned by a glowing gold pendant enslaving the spirit of hope and joy. Unearth this regal nightmare before he continues his destiny of doom and destruction! Just 999 made... this Janky from
Superplastic
will rule all! If you are part of the Superfam (Text SUPERFAM to 33233 to find out when we do drops before ANYONE ELSE. Seriously!)... you can get this now, if not, tomorrow, July 9th is the official release date for $25 a pop!