Mighty Jaxx Presents: Kaiju's Ramen (Nuclear Edition) by Ilustrata!!!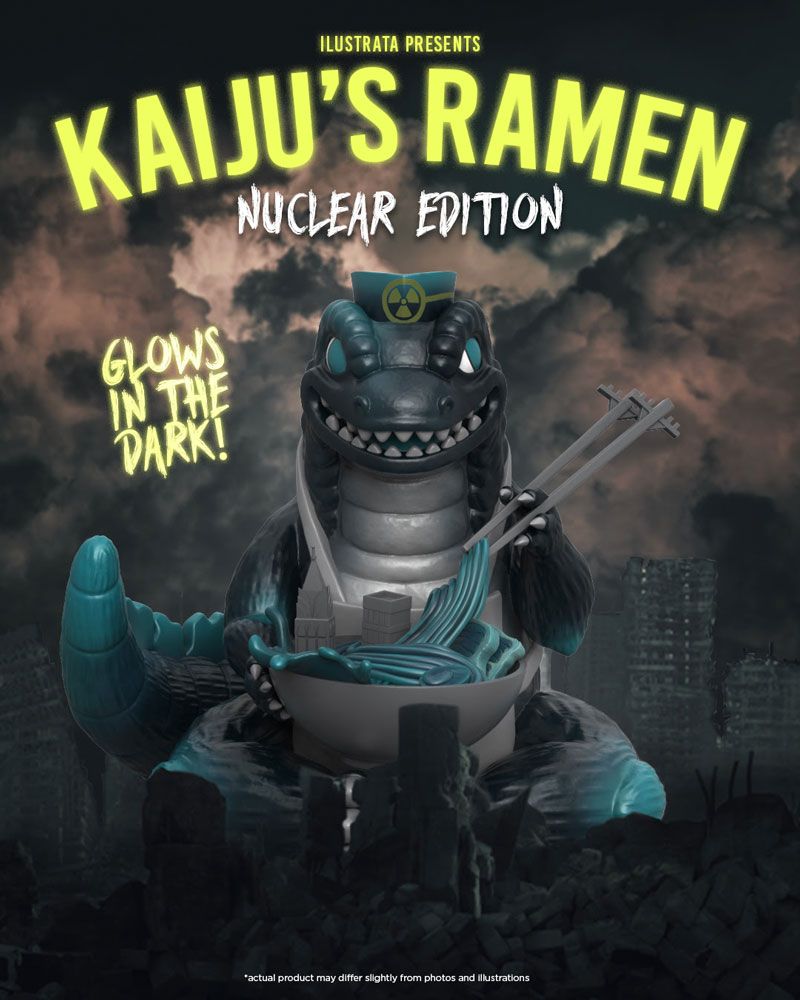 Oh the food coma! After feasting on the greatest cities in the world, Kaiju's Ramen disappeared for 14 months. Recently, he's been spotted with a deathly glow! Scientists speculate that Kaiju's Ramen has spent the last 14 months recharging over vast underwater nuclear pits, digesting his food as cities rebuild. They warn that with his nuclear power up, he could be more dangerous than ever! Last seen somewhere in the Pacific, brace yourself for a new wave of city flattening, buildings for sausages, power lines as chopsticks, and hearty roars from one glowing and satisfied Kaiju. New from the folks over at
Mighty Jaxx
... Kaiju's Ramen (Nuclear Edition) by Ilustrata is here and this terror has never looked this cute! Releasing
HERE
this coming Saturday, June 27th at 6am PST via pre-order for $179 a pop, this 7.5" Vinyl Art Toy Glows-In-The-Dark and will be limited (Ships Oct 2020)!