Mighty Jaxx presents: Baby Beyond (Black Edition) by Alex Face!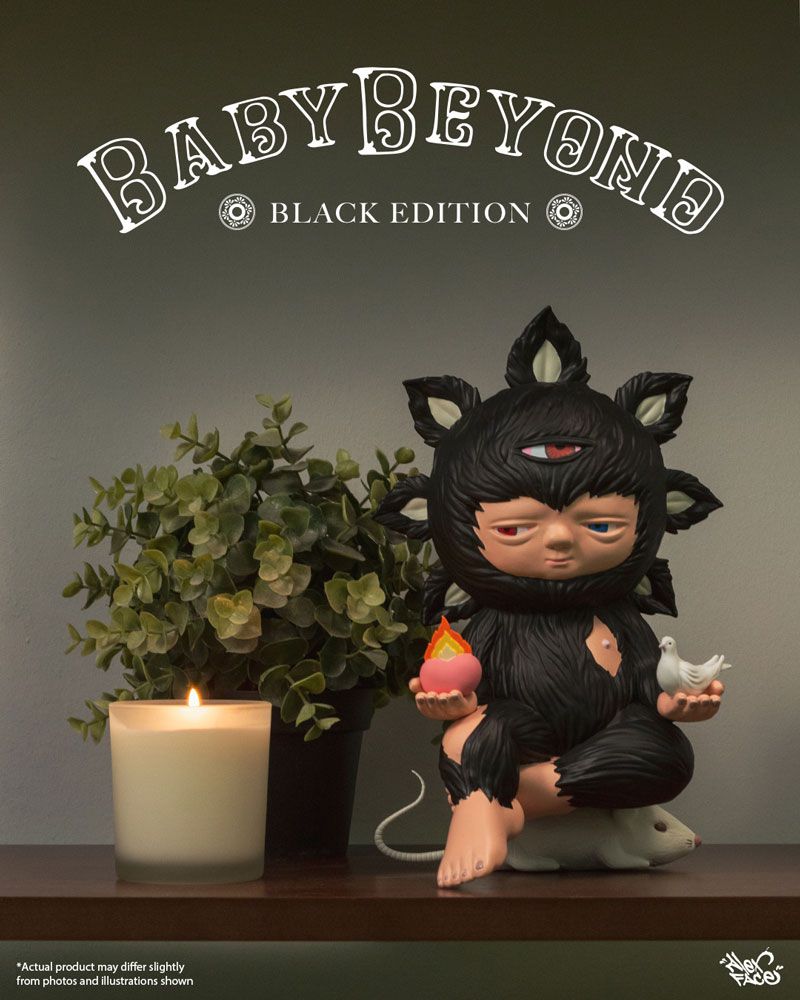 "
Baby Beyond holds in his hands eternal love and peace, symbolizing the world we should all strive to achieve. But all that would be hard to attain with problems that make life miserable. Symbolizing the hardships and troubles that exasperates us, no matter how small they are, is the rat. Baby Beyond rids these problems from our lives by sitting on the rat, paralyzing it and troubling us no more.
" The third colorway of the polystone resin Baby Beyond figure, the BLACK edition, from celebrated Thai artist Alex Face and
Mighy Jaxx
features a smooth black finish. Black represents sophistication, elegance, and power; black is also the absence of color. Standing 12" tall, limited to 300 pieces, and retailing for $249 a pop, you can snag one up via pre-order
HERE
this coming Saturday, April 11th at 6am PST (Ships May 2020)!