Big C x Owlberry Lane - Dingo Monster mini resin figure release!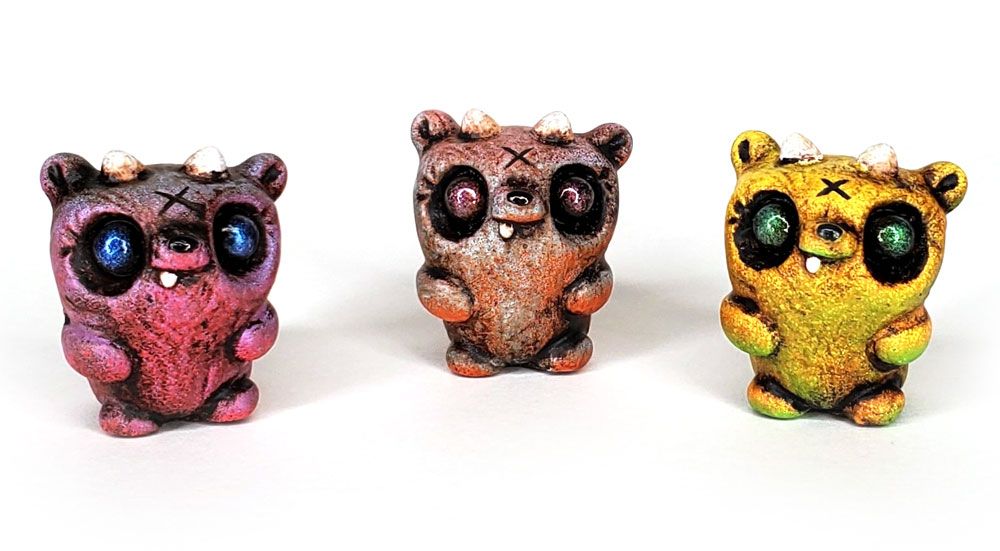 Colin Hoffman aka
Big C
and Heather Hyatt aka
Owlberry Lane
team up to bring you this adorable resin mini figure, Dingo the monster! Dingo is super tiny, but super huge in the adorable factor standing at just 1¼" tall. Dingo is the handsculpted, molded, and cast creation of Owlberry Lane which was customized by monster expert Big C in three one of a kind variations. Each piece features a different 3 color blend and super cute! Yes Big C did a 3 color spray paint blend on a 1¼" piece. Only three available, so act fast! These drop
HERE
stating TODAY - Friday, April 10th at 5pm CST for $45 a pop... don't miss out!