Limited Edition Kidrobot VOID Mecha Half-Ray Dunnys by DirtyRobot!!!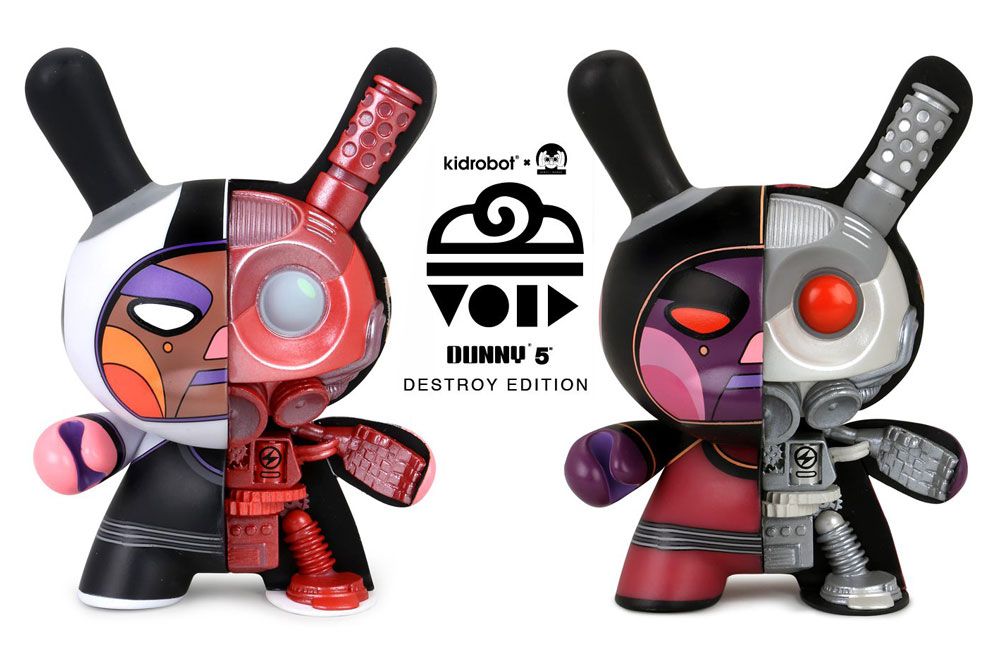 Daniel Isles was born in England, and currently lives in Hokkaido, Japan. Working on illustrations and comics sometimes under the pen name -
DirtyRobot
. His genius 2D illustration evokes the wonderment of mid-80's Cyberpunk Dystopias with a unique modern twist.
Kidrobot
is proud to join robot forces with DirtyRobot to bring his work to life in the new VOID Half Ray Android Dunny.
The VOID 5" Mecha Half Ray Dunny (#18) comes in two limited edition versions with the
Destroy Edition (Limited to 700 pieces)
at art toys stores/ Kidrobot.com and the Kidrobot.com Exclusive
Create Edition (Limited to 333 pieces)
. Run the streets of NeoTokyo 3000 with both editions of the VOID to help you create & destroy the void in your collection. Snag them up
HERE
right now for $50 a pop!