iNCH LAB Solutions presents: RoboApe SKARL (black and gold) from Cz Blank!!!
The folks over at
iNCH LAB Solutions
have teamed up with artist Azry Rahim a.k.a
Cz Blank
to release an awesome new vinyl figure...
Roboape SKARL
!!! Cz Blank is a self-taught Motion and 3D design artist. Before he became a freelance 3D Animation and Motion Graphic artist, he used to work for one of the biggest animation company in Malaysia as a Compositor and 2D VFX artist... making his character design skills very impressive!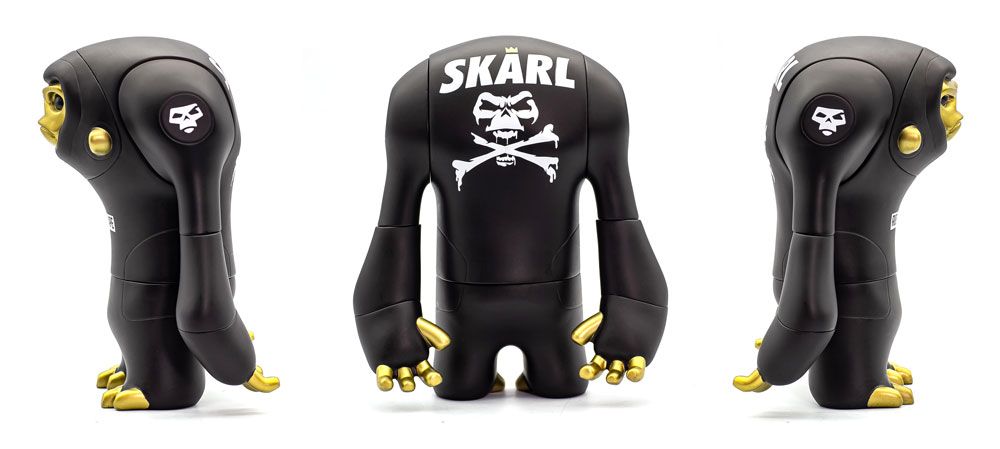 RoboApe SKARL is an independence ape from another planet that travels to earth to explore and try to make new friends from other species. He looks rebellious and hyperactive but actually he is a gentle and friendly giant. However, he does have his own strong opinion on matters regarding 'Lifestyle" and love to express in his own style. RoboApe is a canvas figure which can be customized with various design prints or tattoos. He is more like a lifestyle character. There will be 2 colorways... but the first is the black and gold edition! Standing over 7" tall with articulation in the arms, hands and waist, these are limited to 150 pieces worldwide and will retail for $118 a pop (comes with a t-shirt) and will be available for pre-order
HERE
on March 14th Malaysia (GMT+8)!