Guru Del Toro from Chogrin... out now!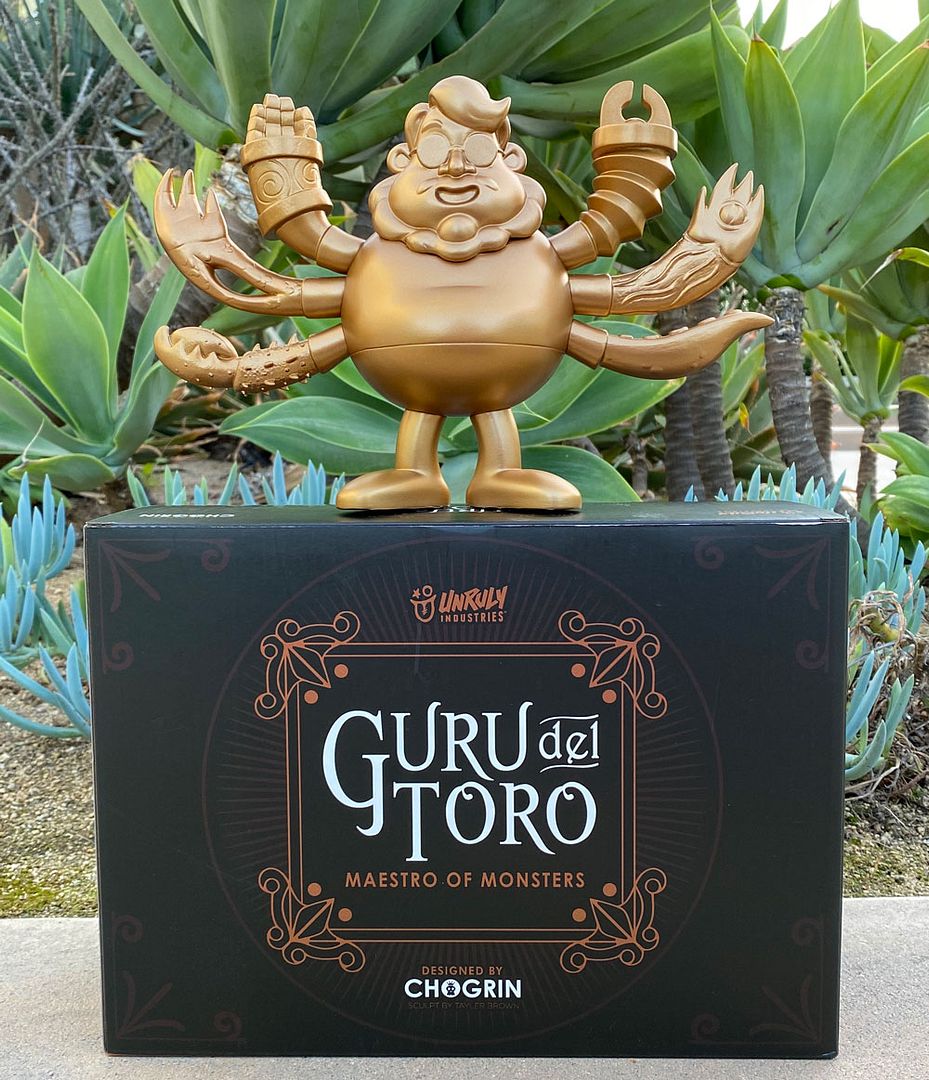 Chogrin's very first vinyl designer toy is now out!
Guru del Toro
, standing 7" tall, is a tribute to Guillermo del Toro and his filmography. Approved by the director himself, this vinyl toy is limited to only 400 pieces worldwide and is produced by
Unruly Industries
! This version, looking like a beautiful golden award, as Chogrin honors the Maestro of Monsters, who holds countless universes in his hands, claws, and tentacles. Retailing
HERE
for just $80 a pop, snag one up today!