...Tim, the amazing 3" articulated resin space zombie from Kosrobot!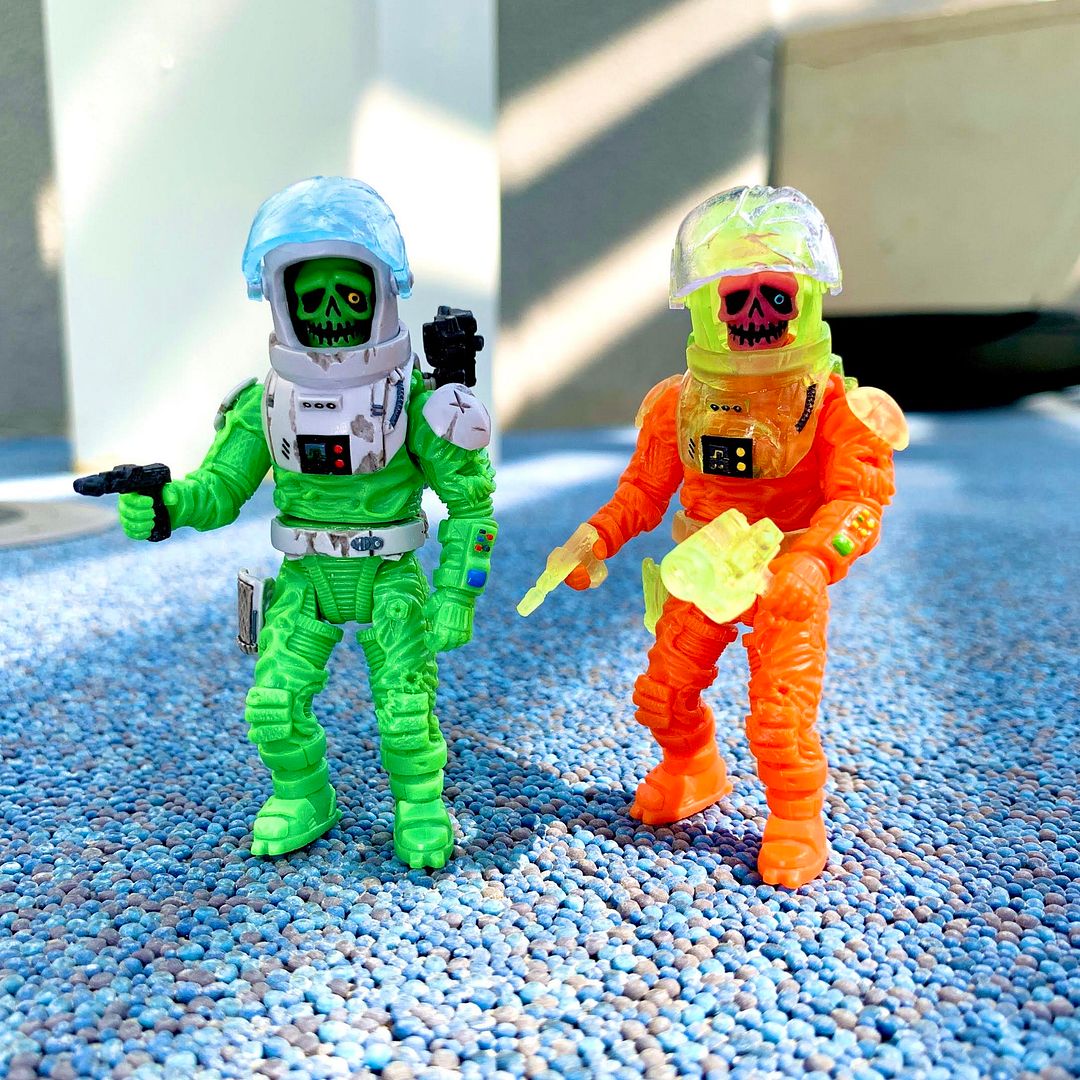 Kosrobot
is excited to announce his new figure....
Tim
- a key character that is part of the Cosmos Cold story, which will soon unfold in an upcoming comic, but first, Kosrobot will release the new Tim action figure in two colors. The spooky green is Tim's main color variant, and the awesome neon green/orange variant is a nod to the amazing toys of the 90's. This hand casted and painted toy is 3" tall, features 6 points of articulation, including ball jointed head, swivels in the arms and legs, and rotating waist. As for accessories, he has a pistol and a flashlight, which could both be stored on his armor. His helmet is removable, it's visor articulates, and even the chest armor could be detached to reveal the undersuit. Each figure comes individually packed in a resealable blister card. The pre-orders open
HERE
on February 28, at 9am PST and both figures are expected to be released by May/June, 2020. Price for a figure is $35 + shipping.