Strangecat Toys presents: Mossy The Moss Spirit vinyl figure from Mumbot!!!
It's pretty wild how some things comes to be in the designer toy world... a figure, starting out as a personal craft, mostly starts as a sculpt by the artist and then is made into a mold and then cast in resin as small run, hand painted figures. Now, if that figure grabs the attention of others, and companies notice that, it is sometimes picked up and brought into mass production - rightfully so, as there are so many fun/creative ideas out there that need to be in the hands of collectors worldwide.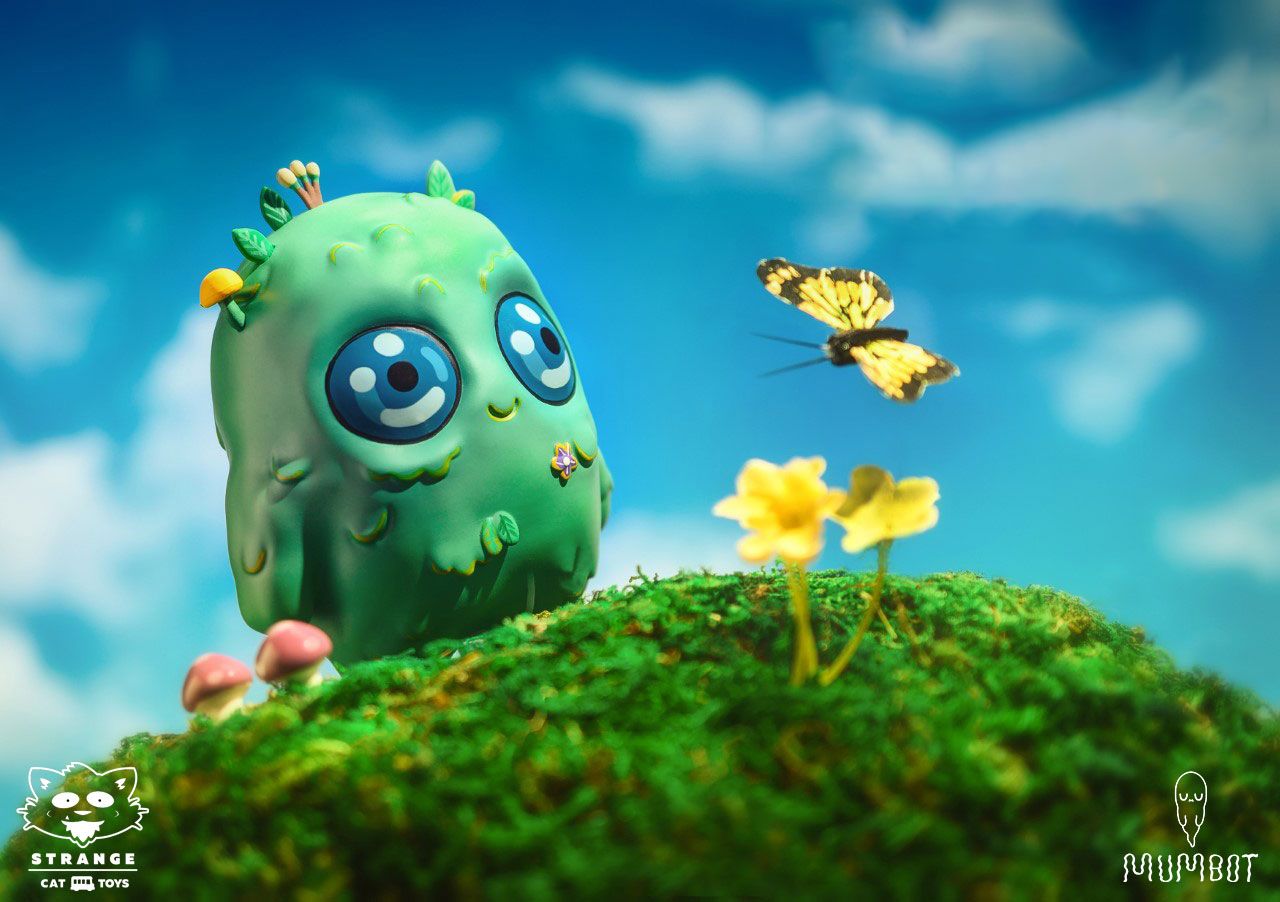 Releasing on Friday, February 21st at 7am PST, the folks over at
Strangecat Toys
are excited to release 'Mossy The Moss Spirit' vinyl figure from
Mumbot
... what was once a limited edition, hand painted resin figure will now be mass produced in vinyl! Standing 4.5" tall and coming in a bag with custom made header card, this OG edition is not limited, but there will be only 100 produced in the first run - 80 for online purchase only. Snag one up
HERE
for $65 a pop at the above date and time!