Jim Mahfood's Pop Up Funk... can you dig it?!?! On Kickstarter now!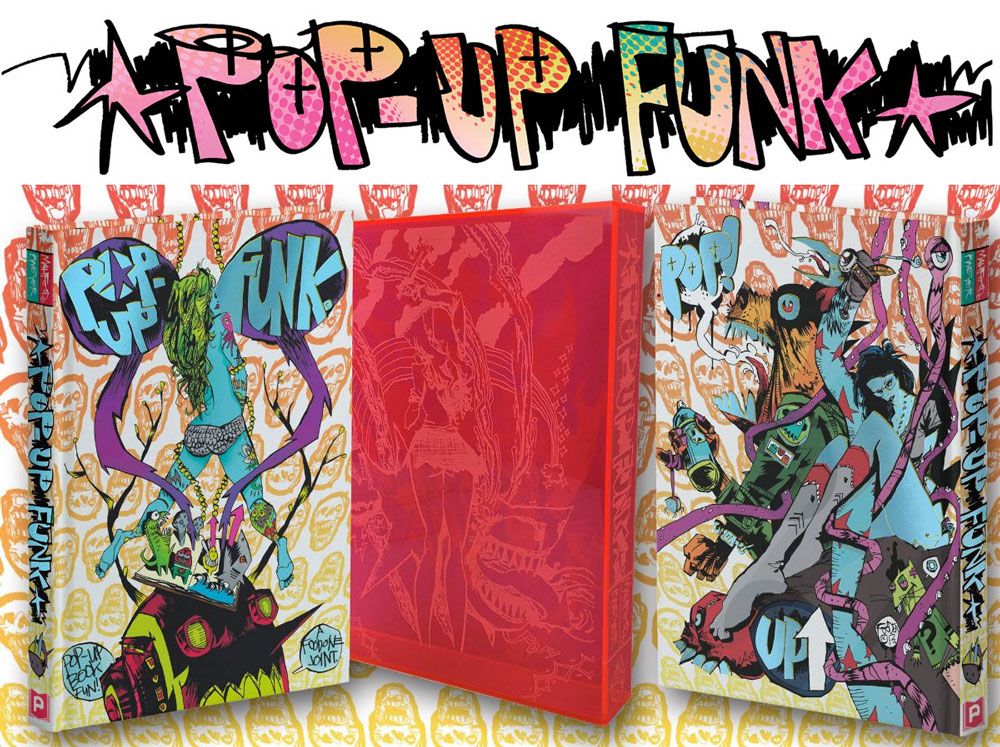 A three dimensional explosion of art from the dark master of psychedelic groove... Pop Up Funk is a beautifully illustrated pop up art book, paper engineered and published by
Poposition Press
. The book features artist Jim Mahfood's unique style in a three dimensional pop up format. Pop Up Funk includes six pop up spreads each measuring 11" x 17" when open:
Funky Beats, Sir?, Grrl Scouts, Pure Gonzo, Everybody Loves Tank Girl, Pop Life and Thrilling
!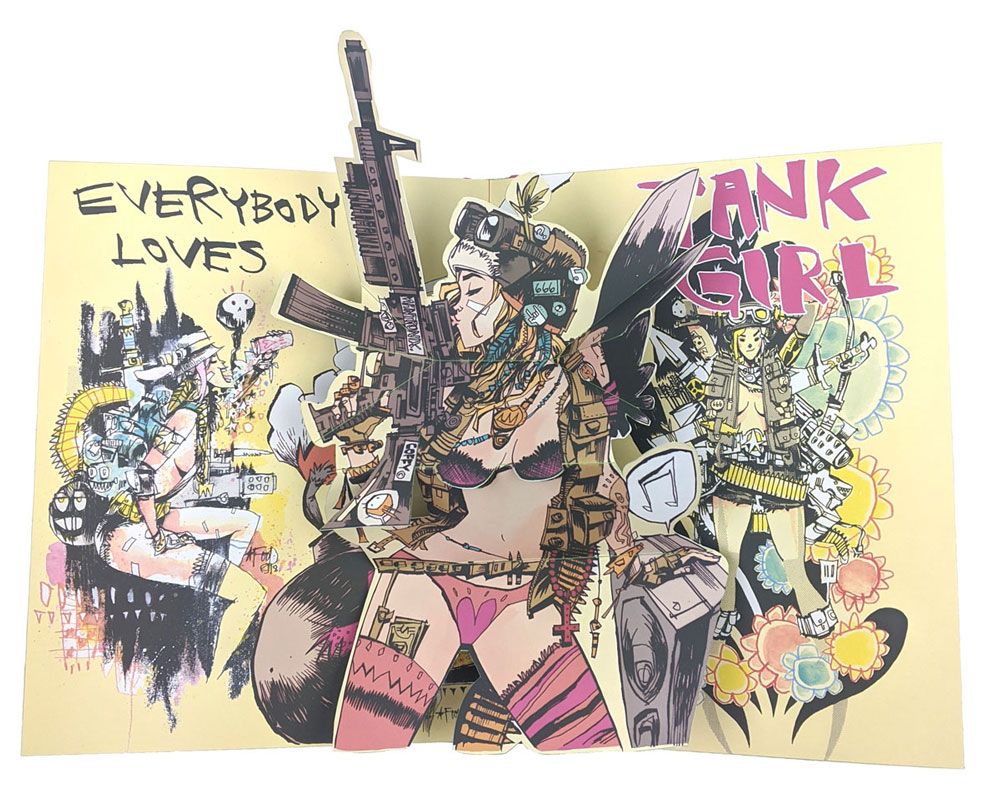 Pop Up Funk is available in two editions: the standard Cosmic Queso Edition and the ultra deluxe Neon Jive Edition, which includes an alternate color casewrap with chromatic foil highlights that comes housed in a laser etched neon red acrylic slipcase. The Neon Jive edition also comes signed with a little doodle by Jim Mahfood. Get Pop Up Funk on Kickstarter
HERE
right now... so many fun options to get in on from the ground floor of this rad project!