Dumpster Fire vinyl toy launch party announced!!!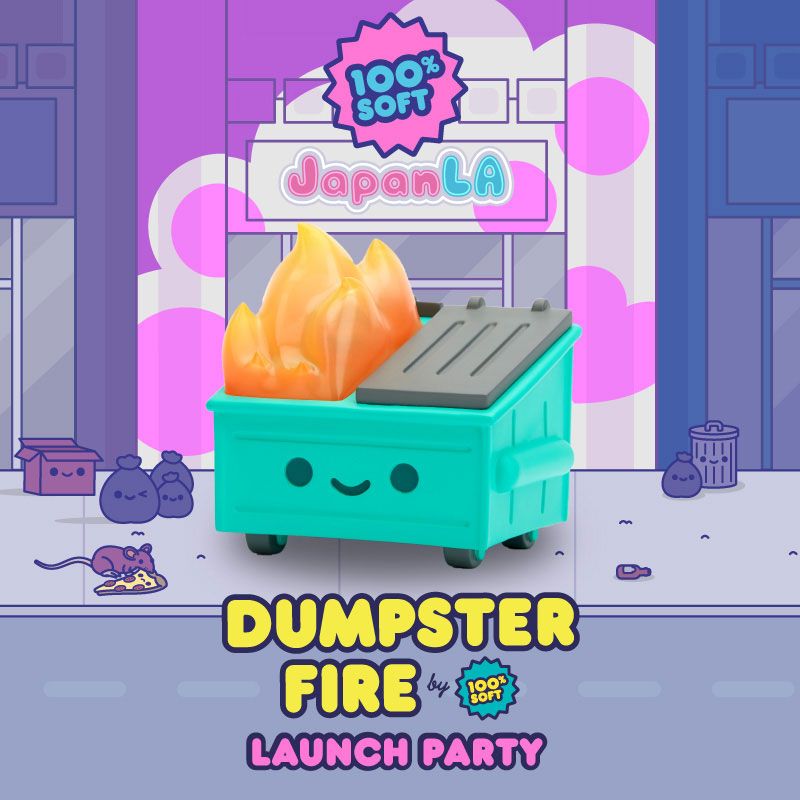 Truck Torrence of
100% Soft
is excited to announce the official invite and launch party for his Dumpster Fire vinyl figure!!! Kicking off at
JapanLA
Little Tokyo (356 E 2nd St, Los Angeles, CA 90012-4203) on Saturday, February 29th, from 11am-6pm... there will be toys, donuts, cookies and a 5' inflatable dumpster. It'll be a kawaii trash explosion! You can pick up the "OG" and "Magical" editions in vinyl of his Dumpster Fire vinyl figure there... so much fun! Don't miss out if you live in or near the LA area!