Cat Atomic 'GOLD LEAF TEQ63' AP release announced!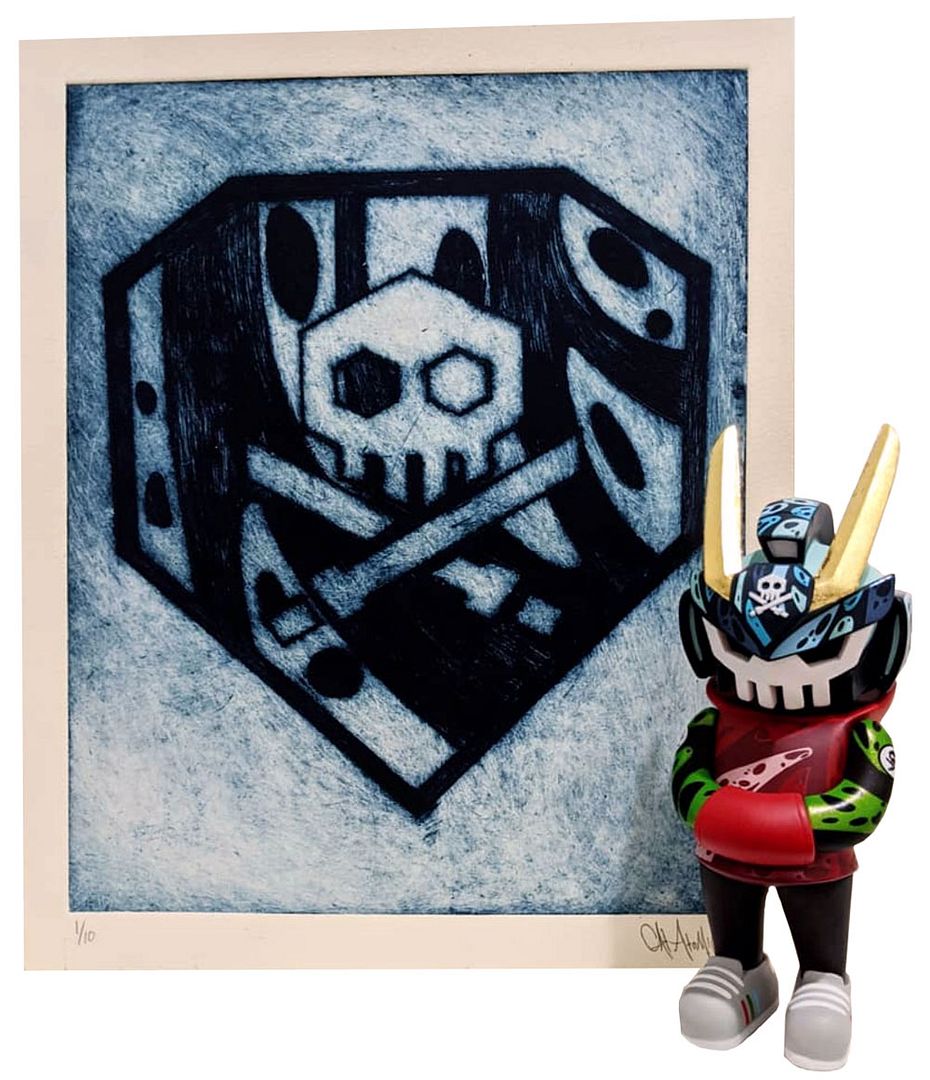 The AP's of Cat Atomic's TEQ63 will be releasing for PRESALE, this SATURDAY, FEBRUARY 8th at 7am PST in his webstore
HERE
... now, what will you get with this release?!?! Each figure is hand embellished with Gold Leaf on the horns. The figures also come with an exclusive hand made 9"x11" dry point etching (archival quality) featuring the iconic TEQ63 badge with Cat Atomic's design on it. The AP's and prints are an extremely limited edition of only TEN (10). Once they're gone, they're gone for good. Because of the rarity of these figures, they will be limited to ONE PER HOUSEHOLD. Any duplicate orders will be ENTIRELY cancelled, meaning that you won't receive ANY of the figures you ordered. Be there at the above date and time and have $180 ready to go... good luck!