NAMAKUBI 400% Bearbrick custom from Fakir!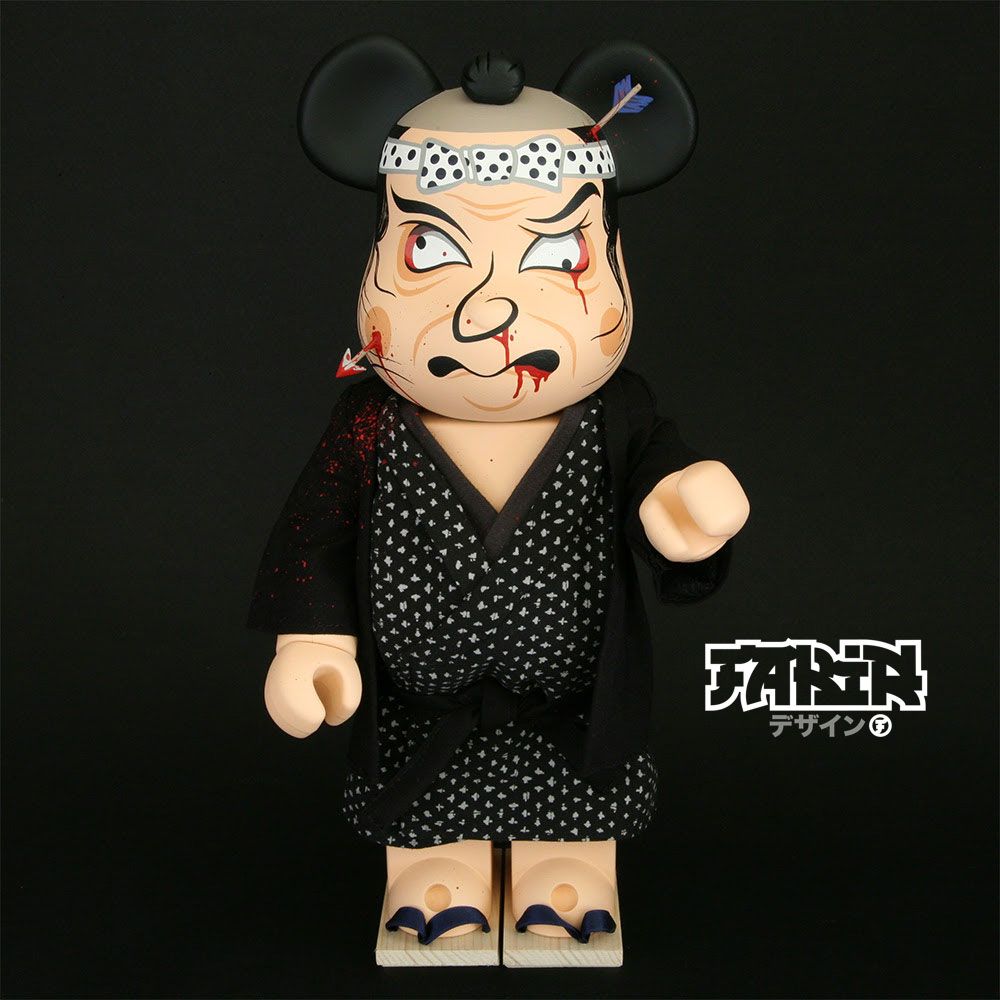 Whoaaaa... check out
Fakir's
latest custom, a 400% Bearbrick he is calling Namakubi (severed head). Standing just under 12" tall, this awesome looking, or not so hot looking, Samurai custom features fabric, paint, sculpted elements, and all around awesome design. This 1-of-1 custom will be available
HERE
is his online store this coming Monday, January 27th at 4am PST (yeah... super early) for 700€($773) (postal charges included).