Collector's Edition with Max Ross By Jason C. Diaz (@ToysVanDamned)
Collector's Edition with Max Ross By Jason C. Diaz (@
ToysVanDamned
): It was the perfect day for a drive to Fort Lee, New Jersey, warm and not too much traffic when passing through The City (NYC), on my way to visit Max Ross, one of the earlier friends I've made since joining this community. I first met Max (@
Max6034
on Instagram) at the MVH/ISH "All Out War" event, in May of 2018. He was the first of many that day that showed me his newly acquired one-off, his being an MVH painted Galigantus, in all of its glory.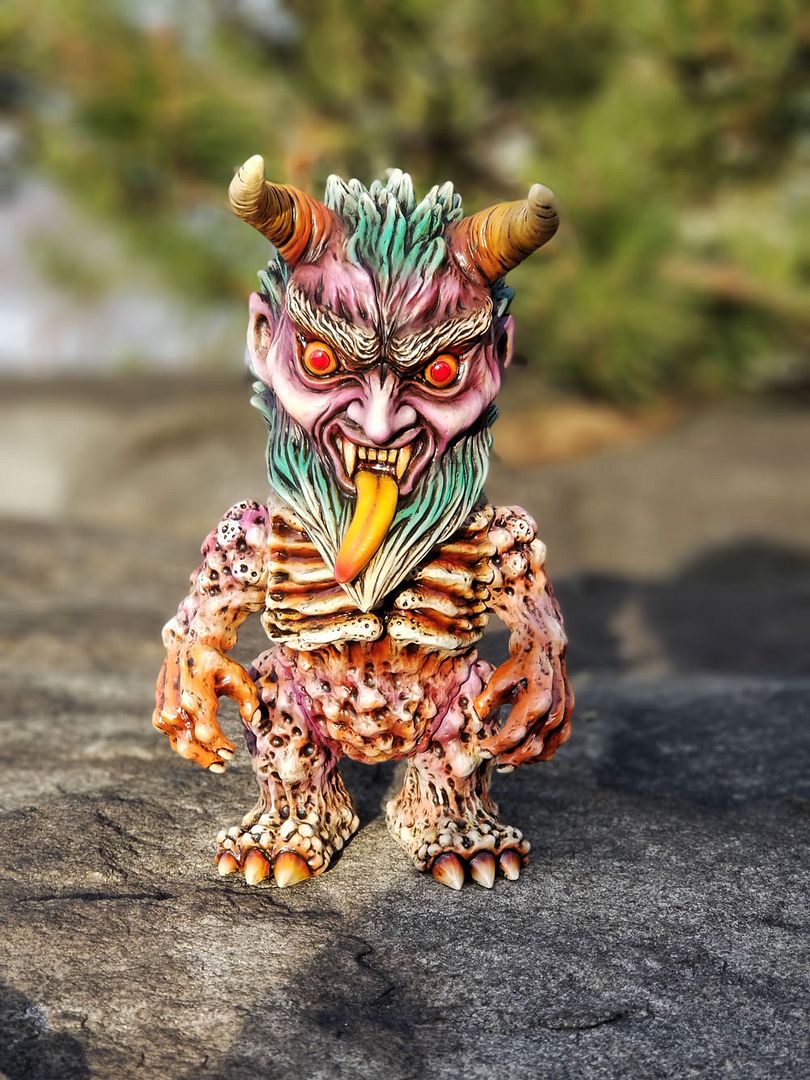 If I have learned anything about Max since then, is that he plays for keeps. He is one of my go-to's when it comes to being more informed about an event or drop, and is usually one of the few in line that will share what he knows of the drop/maker, with a lowly noob like myself. This is a trait that Max prides himself in, noting his "soft spot" for new collectors that reach out from time to time. "I always try to engage back and give helpful tips, help discover a maker they didn't know about," he said.Upon arrival, I walked into what can easily fall into the category of mini museum. Three and a half walls floor to ceiling of glorious plastics, stacked about as if forming tsunamis of sofubi greatness building to crash in on you any moment. My only thought was, Bring it on. Max shared his firm belief that new collectors need to be patient! When you have that one toy in your sights; you may have missed the lottery but will stop at nothing to have it in your possession! Stop and relax, before making any brash decisions.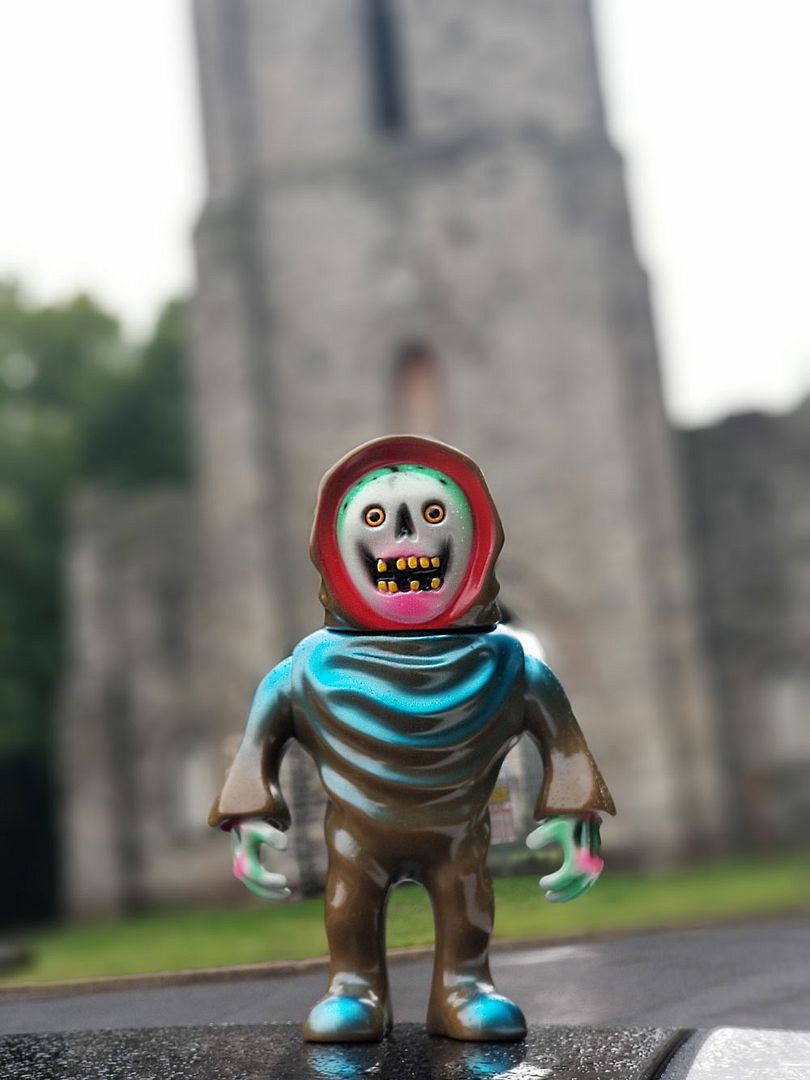 Max suggests, "Don't go crazy about a certain toy but if you like one, be patient and in sofubi, it is often rewarded, sometimes from the maker (of the specific toy) and for a reasonable price." Max described his path of collecting beginning early on, having collected Star Wars, LEGOS and Garfield toys, among others, as a child. He went on to note his evolution of interest moving from those classics to KidRobot's Dunny series 3, while he was in college in 2007/08. It was around the time of discovering Kidrobot, that Max began to embrace his passion for collecting and the toy community as a whole.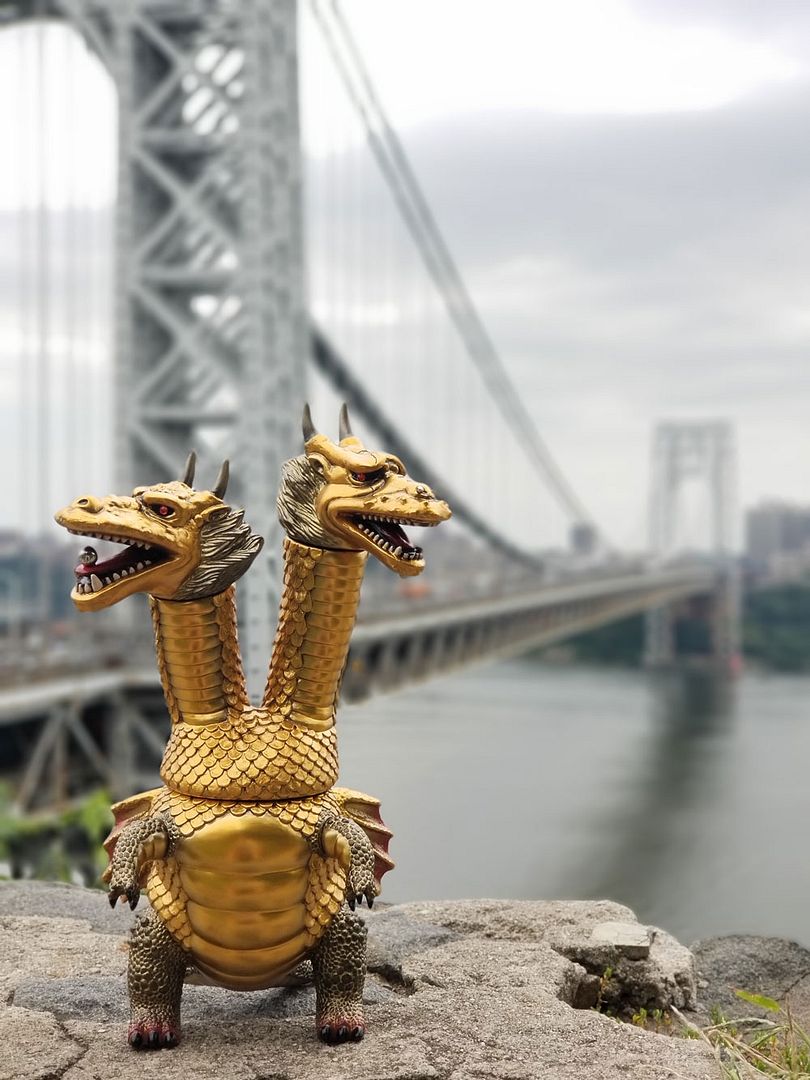 "Kidrobot started it all for me, I had some Gargamel pieces that I had got from KidRobot forum members. I didn't know about Skull Brain, or if Skull Brain was even around, back then." Max continued, "I didn't know there was a genre of toys called Sofubi, only made in Japan, hand painted, hand pulled,.. I didn't know all that. From KidRobot Max found interest in 3A and Coarse figures. Being fairly new to toys and never having been into any of the three, I can now clearly see an evolution of Max's path toward soft vinyl, from his early years of collecting. The fun LEGOS, Star Wars and Garfield toys easily layout the framework to a house made of Dunnys, 3A and Coarse,... All being the foundation for the Sofubi Temple in which Max now resides. "Before I knew it, I got bored with that stuff and discovered sofubi," Max said. "I'm newer to sofubi but older to toy collecting, I didn't join skull brain 'til maybe two years ago." Gargamel's Zagaran in a plane was Max's first soft vinyl toy that he acquired in 2012. "I didn't really know what it was, I just liked the design," he said of the happy faced Cyclops beast waving his hands in the air like he just don't care while at the reign of a metallic blue, orange and gold propeller plane. Max said he liked that the Zagaran was "fun and cute, but intimidating," after that, he was hooked. "I bought a bunch from a guy on the forum, I didn't even know what it was necessarily," Max said. It would be a few years before Max truly moved on to focus solely on soft vinyl and as with the times, Max transitioned from the forums to Instagram (IG).
"IG is really what made sofubi so special to me, that's where I met a lot the people I talk to in sofubi." Max continued, "I wasn't on it until about two years ago. I had collected KidRobot, Dunny and even some Sofubi but I didn't realize that all of the artists basically sell their toys on IG." "That's where these people are now (referring to SkullBrain IG FB), the KidRobot forum doesn't even exist anymore… (The forum) was huge back in the day, that's where I spent all my time, that's where I bought all the toys I used to have." Max continued, "So that's evolved into IG for me. I've gotten really into taking pictures."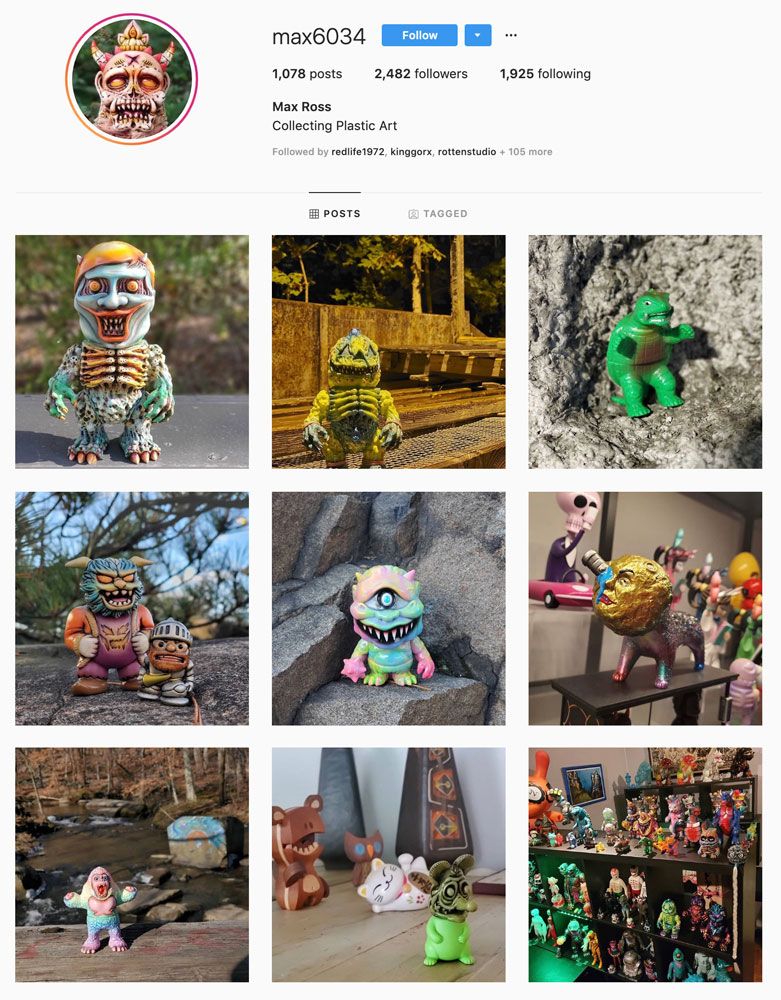 Max has over 2,200 followers on IG, which is a lot, for someone who inevitably only posts pictures of toys without the use of special effects or crazy Photoshop plugins. "I put a lot of effort into it, I enjoy taking pictures and sharing them with others." He went on, "I try to not make it about what people think about the toy,.. I've noticed that the (more popular toys) tend to get more likes, which is understandable but it's also kind of sad." Max spoke more on the subject of "not chasing likes" on social media, and how he hopes that soon people will appreciate his perspective of the toys, rather than just liking the picture of the popular toys, for the sake of being a picture of a popular toy. He described an IG post of a P.P.Pudding Kinohel figure that only got 40, or so, likes. "I thought it was so beautiful, serene and tranquil," Max said. "Only forty likes, because it wasn't a hype toy and that's just the nature of IG and chasing likes." He continued, "So I try to make it about my photography. I try to enjoy my pictures, not take pictures of what other people would enjoy." We went on to discuss the "art of the buy" and best methods for avoiding the blunders that come with impulse decisions.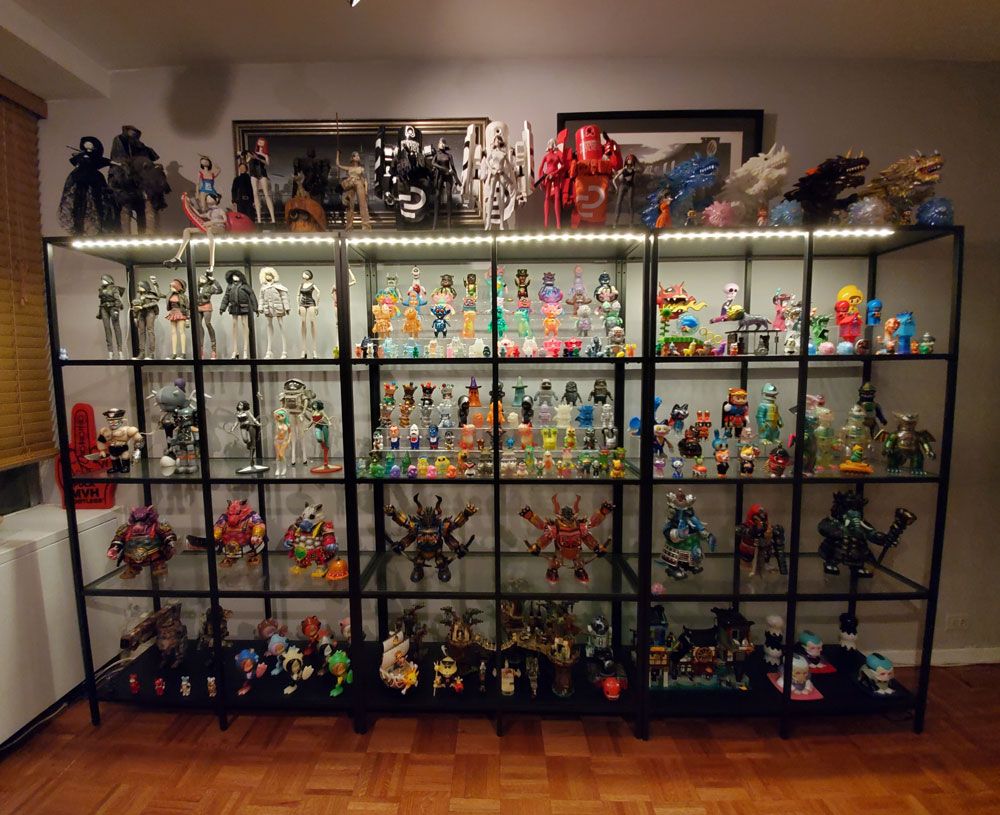 "I try to not buy what I like in the moment (and) to avoid impulses (as they) lead to bad decisions, which is why I don't like when a lotto only runs for an hour," Max said. A lot of toys I didn't necessarily know how much I would truly love until I had them in person." He continued, "It's easy to say of course that you can only make smart decisions but nobody's perfect. I try to think about what I would want to keep in my collection in the long term." Max said sofubi has only been in his "collecting radar" for three years, but for the past two years he's been exclusively focusing on sofubi. And now, after such a short time in the span of his collecting career, sofubi is almost all that it is... Max laughs, "I've gotten rid of a lot. There were a lot of other pieces, it's good though, it helped me pay for what I have now."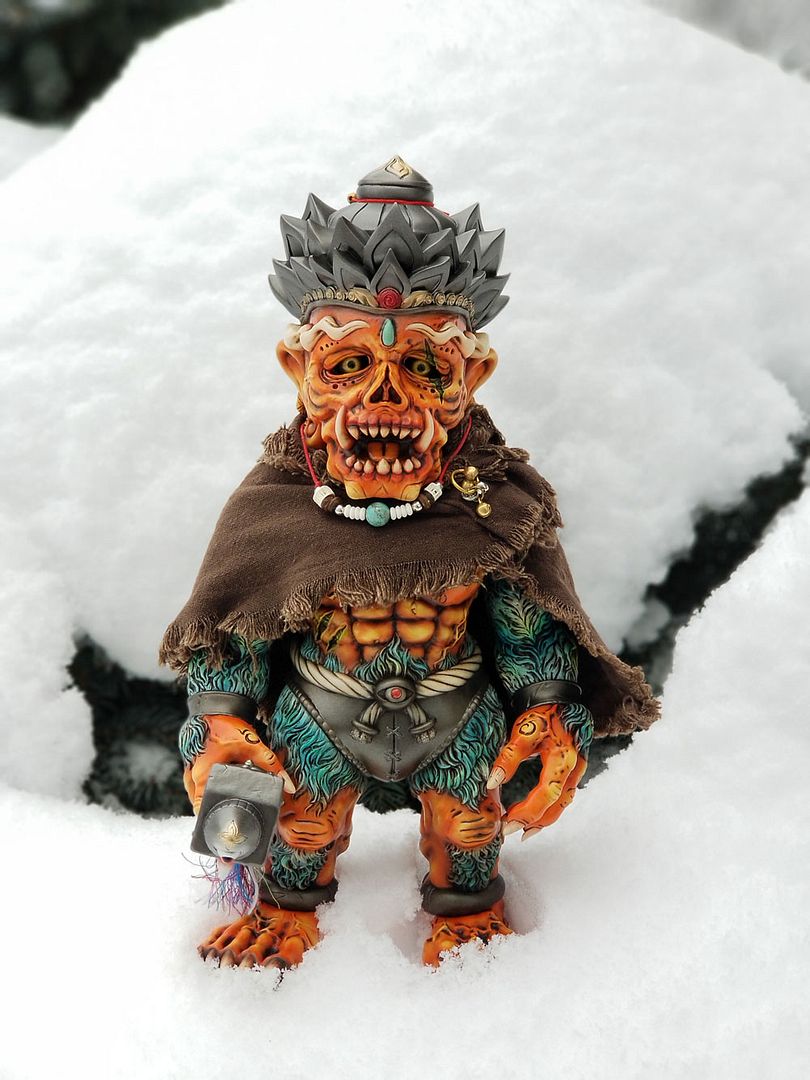 "You have to be mindful, you know, sofubi is an expensive hobby." I can't argue with this sentiment, but tried to play "Devil's advocate" in the sense of saying that all hobbies are expensive and that sofubi is art. Max responded, "As far as art goes, sofubi is a cheap hobby, as far as toys go, sofubi is not a cheap hobby. When asked which toy is his favorite, Max went into detail, saying, "At least the top three if not the number one has to be Dogura by Utsugiyo. The details are just flawless and the design is both a little intimidating and yet endearing at the same time. Next would be his Mutant Vinyl Hardcore Krampus DX, painted by RecycleC. Max explained that he had a black blank DX and that he normally doesn't like black or clear blanks as he finds it makes it difficult to see the details of the figure. Max said he would consider RecycleC to be his favorite painter and that MVH is his favorite maker.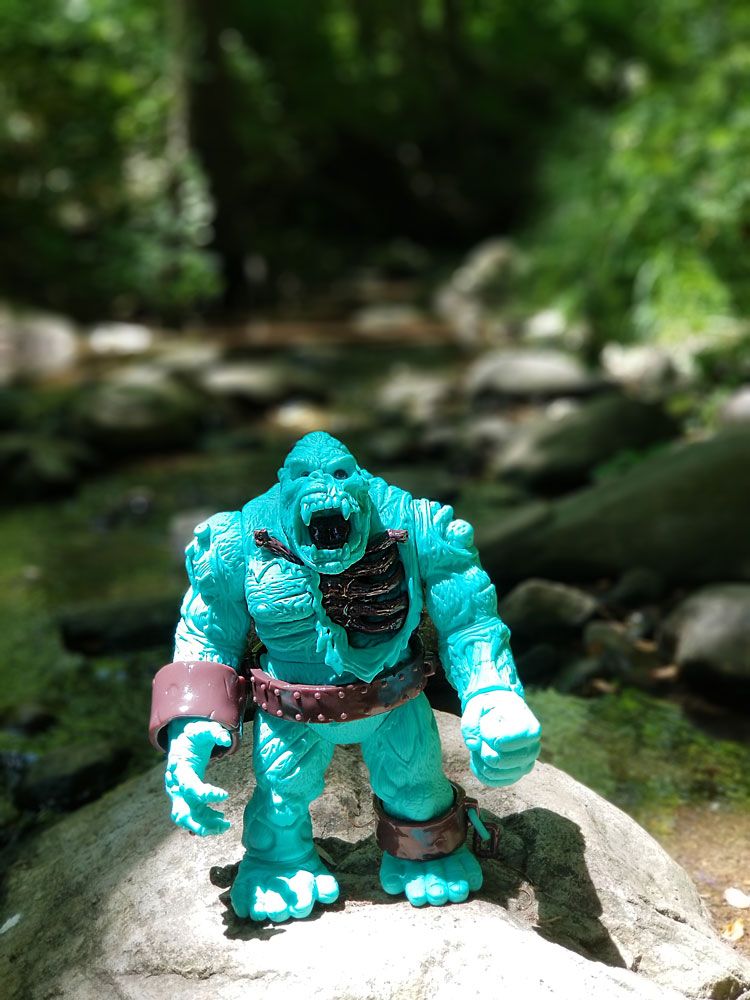 In conclusion, I wanted to leave us all with Max's thoughts on displaying your collection. I mentioned earlier how impressive his presentation is and find his ideas on the subject to be inspiring, to say the least. "I try to make my displays not look too crowded, that's also why it's important to not have too much." You'll notice there's pretty fairly even spacing around the room. I don't want to take away from how beautiful all the toys are, I'm passionate about these toys, I love these toys. You see a lot of people with very densely packed collections and it makes me kind of sad. If you have a figure all the way in the back behind other figures the same height, how can you even,.. it's just an item stuffed in a cabinet at that point. Are you really loving and appreciating that item,.. maybe you are. I can't tell people the right or the wrong way but for me I like them evenly spaced out, not too cluttered so every piece can shine on its own merits."
*Note from author – If you are a maker, painter, or collector and want to be featured, hit me up on Instagram
@ToysVanDamned
/
@TheJasonCDiaz
or email at
ToysVanDamned@gmail.com
.