Benson Wong takes on POPEYE... and the results are awesome!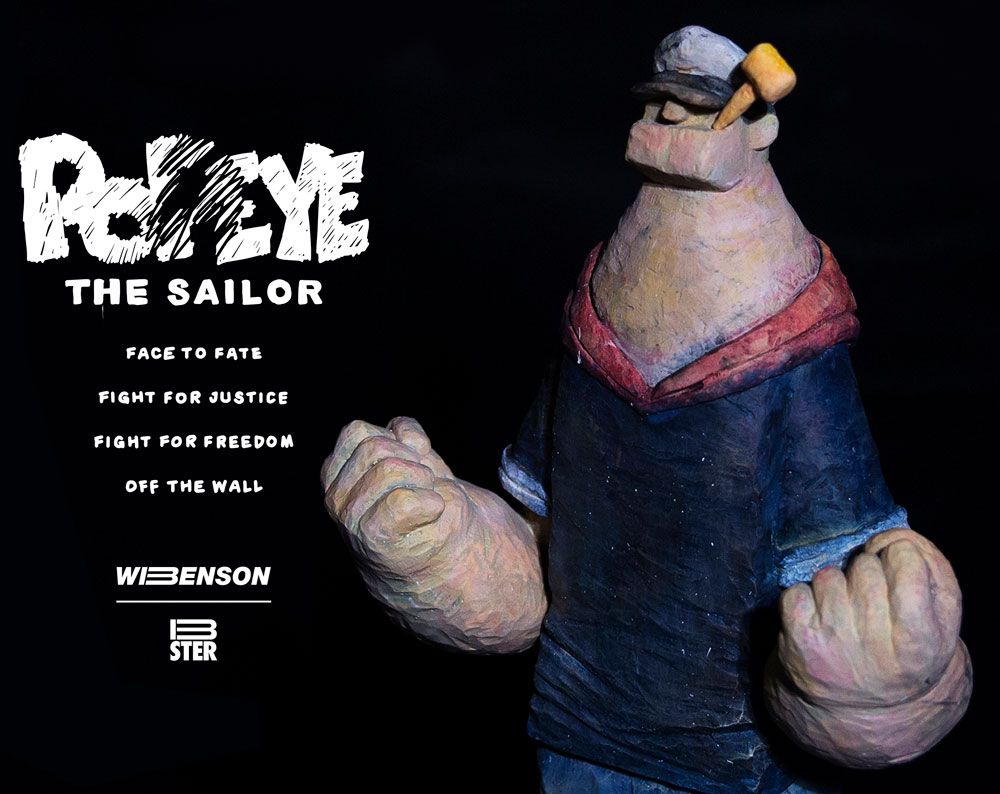 Benson Wong
(BENSON@BSTER STUDIO) is back at his masterful craft, and this go around he has taken on everyone's favorite spinach eating cartoon character, Popeye! Limited to just 10 pieces world wide, this masterfully crafted RESIN/WOOD figure stands over 15" tall and features an awesome stylistic approach to this classic character. Benson mentions "I created a piece to salute my hero - Popeye,this is my own expression about this character, want to make people feel:powerful, undefeated, and never surrender. So I named this work "Never surrender". If interested in purchasing one, feel free to drop Benson a message via his
Instagram
or his
Facebook
- love how this looks!