Ron English Big Poppa 'Black & Gold' Tenacious Toys exclusive edition!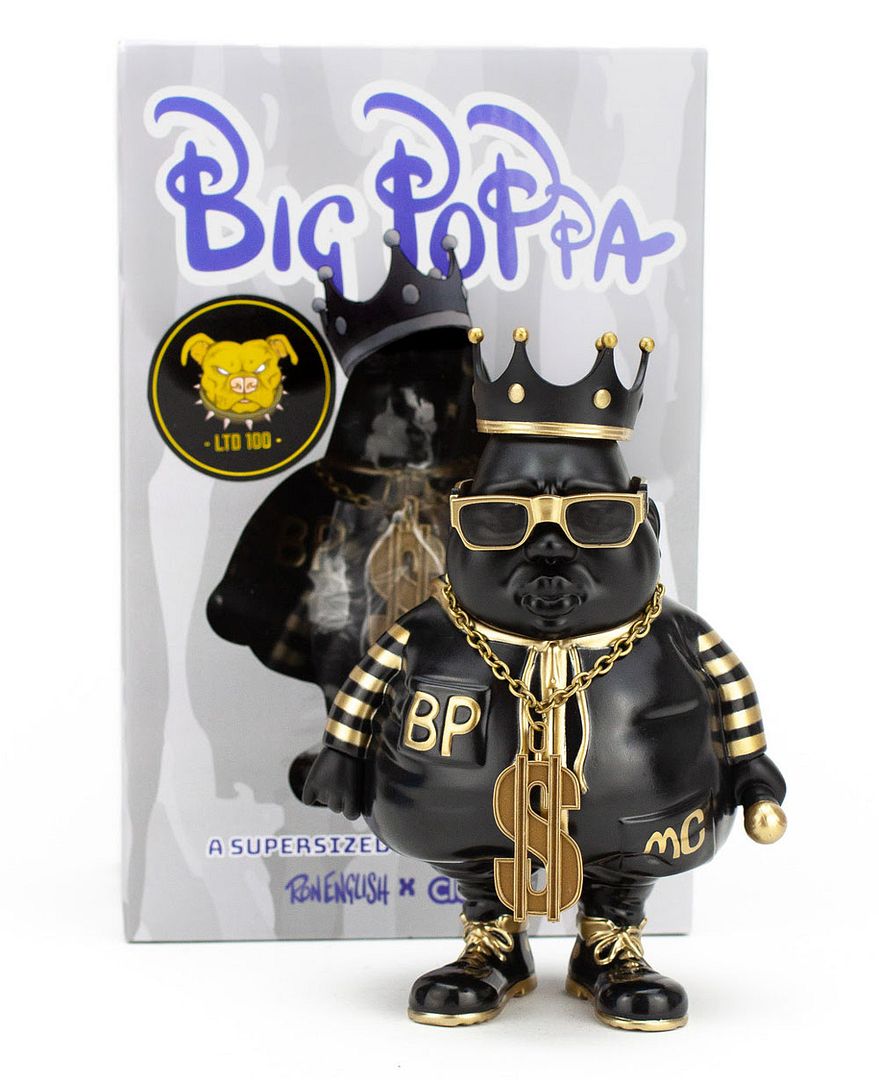 Tenacious Toys
has announced another winter exclusive, this time teaming up with NY-based toy production house
Clutter Studios
. Clutter Studios worked with legendary artist
Ron English
once again to produce a new figure based on his popular MC Supersized line of collectibles. Big Poppa pays homage to the greatest rapper to hold a mic! Created to honor and exalt the Shakespeare of our generation, this new vinyl figure stands at approximately 6" tall and features three removable accessories: sunglasses, crown, and chain, as well as two points of articulation. The Big Poppa 'Black & Gold' edition is exclusive to Tenacious Toys, limited to 100 pieces at $150 each. Tenacious Toys will drop this figure
HERE
at 12noon EST on Thursday, December 5th... don't miss out!