Mighty Jaxx presents: Bitchy Rich (Prison Break Edition) by ABCNT!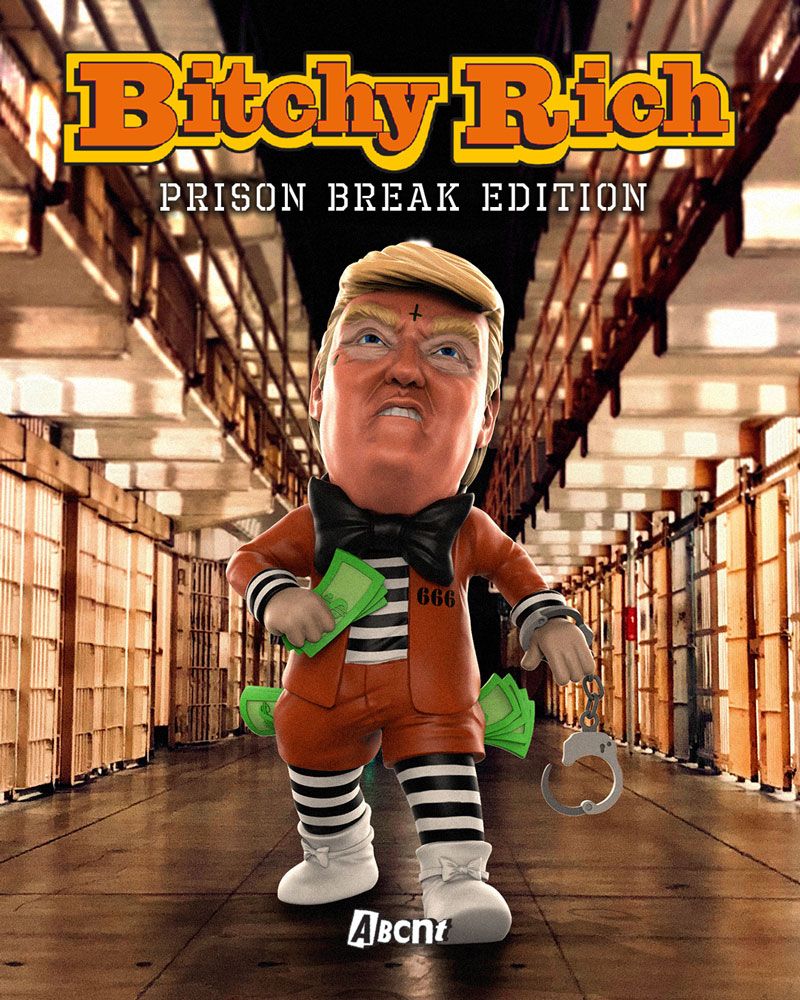 Stop that man! The orange loudmouth has broken out of prison! His insatiable need to spread fake news has motivated him in his escape, love him or hate him, he's back to spread more madness! With his big black bow of deception, crocodile tear drop tattoo, he is on the hunt for a new target to tweet about! New from
Mighty Jaxx
... Bitchy Rich 'Prison Break' edition by ABCNT, made its debut at DCON2019 and will be available to purchase online
HERE
for pre-order this coming Saturday, December 7th at 6am PST for $89 a pop (ships Jan 2020)!