Scott Tolleson loads up for Dcon 2019!!!
Every year, artist
Scott Tolleson
brings the heat for Dcon... and 2019 is no different, and today we are gonna give a quick rundown of what we know for sure is dropping, but Scott always has some surprises up his sleeves, so if you plan on attending, be sure to swing by his booth #209 to see EVERYTHING he has!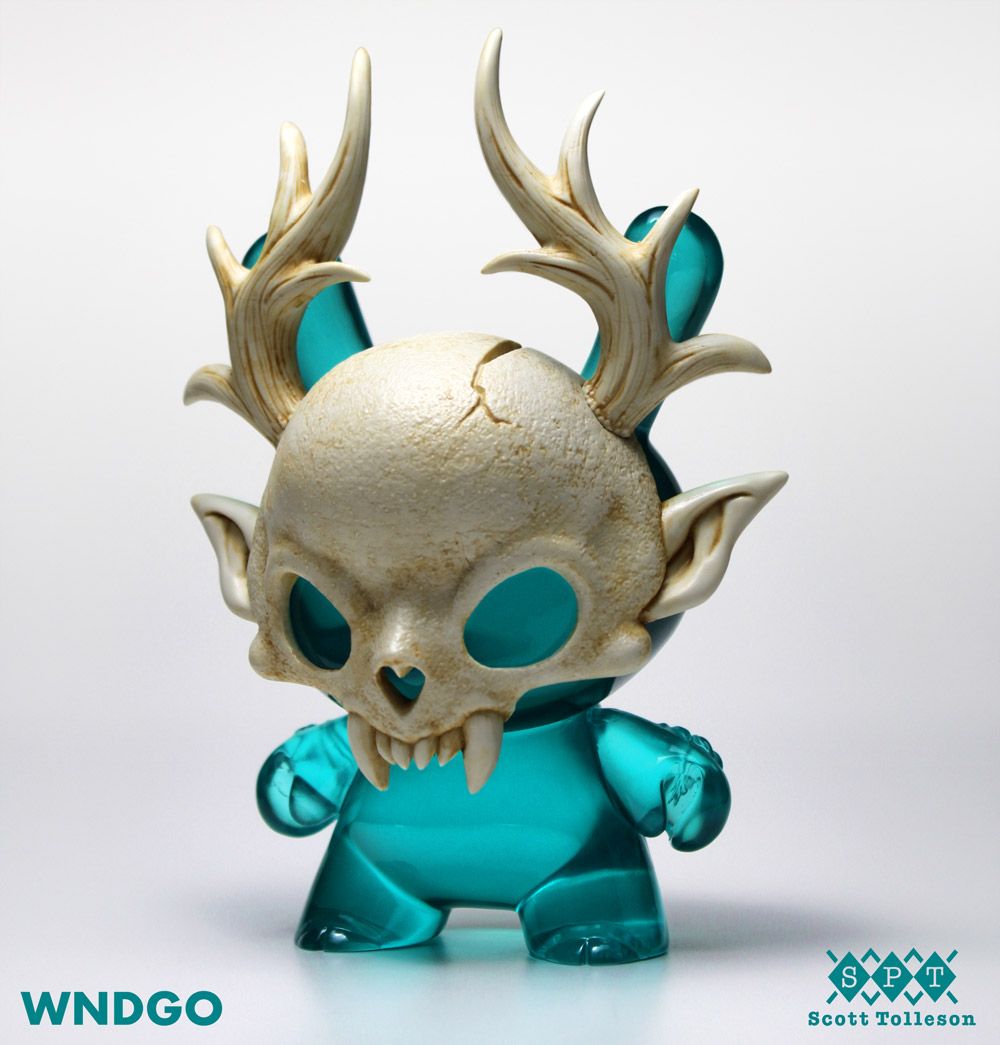 First up, a spin on his 3" Wendigo Dunny that was released as part of the City Cryptids Dunny series... except this one is hand cast resin! The WNDGO stands 5" tall and limited to 15 pieces, this is the "Winter" colorway and will retail for $300 a pop... and seeing as it has a specif colorays attached to this, we can only assume others will follow!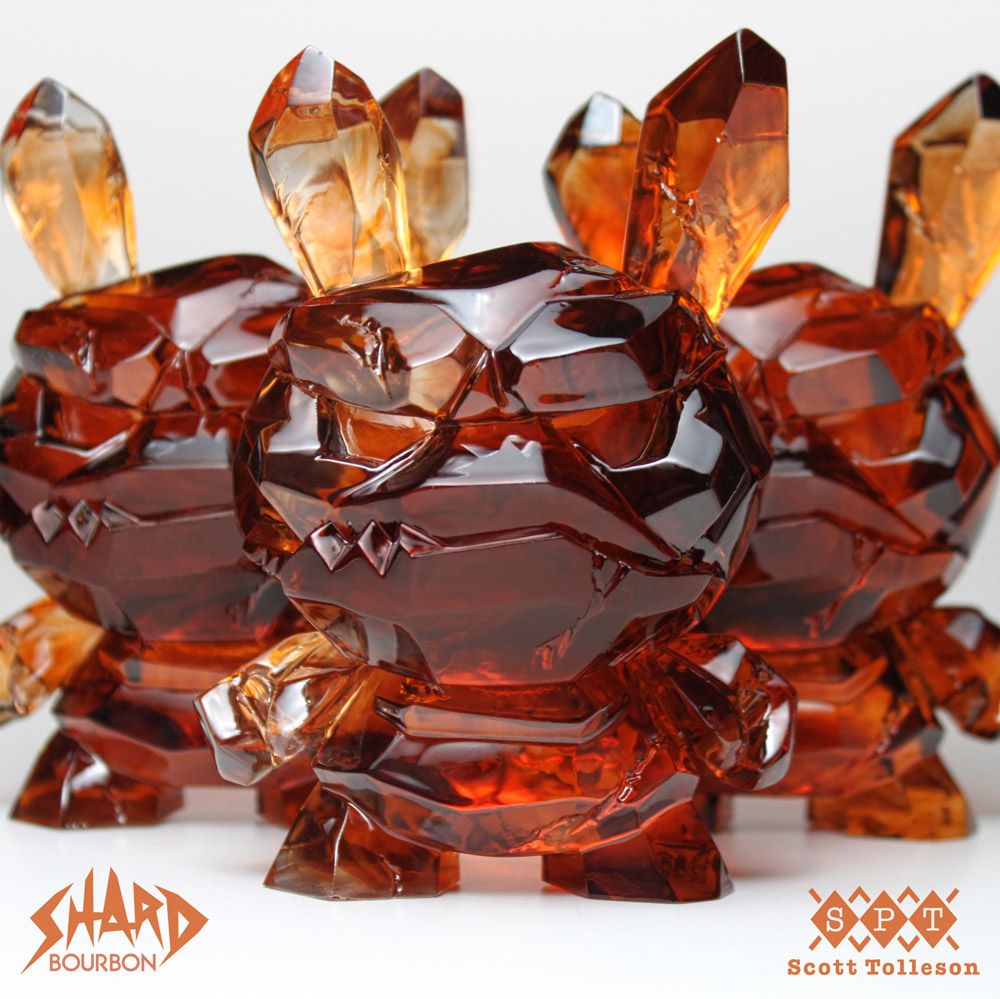 Next up, another SHARD colorway... and this one, well, it looks a little stiff :-) Dubbed the "Bourbon" edition, this 5" Shard is limited to 25 pieces and comes with an engraved wooden whiskey barrel... very cool! Snag one up for $200 a pop!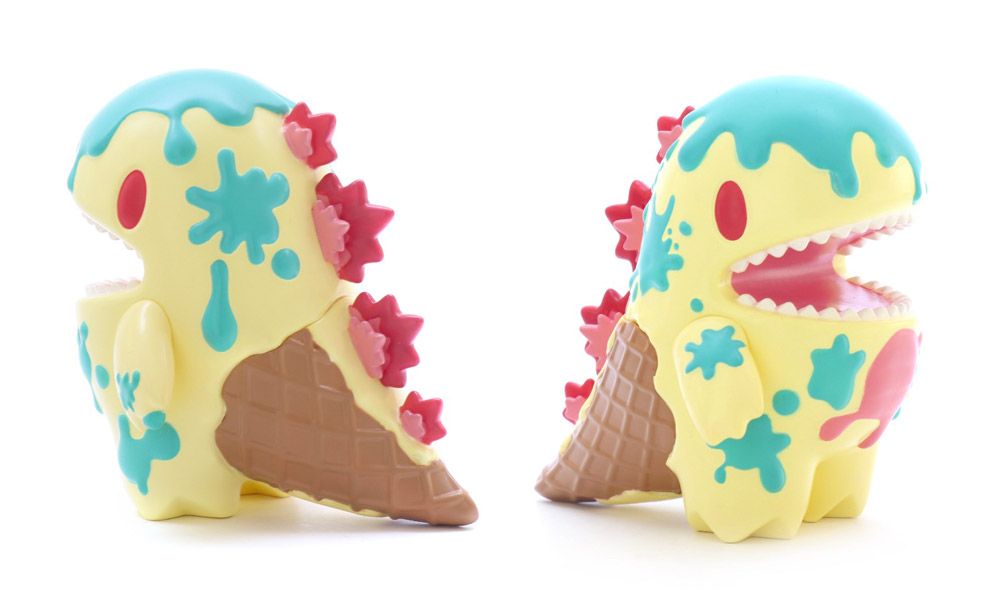 How about a dose of cute... the Imperial Lotus Dino is a collab with Unbox Industries and artist Ziqi... standing 4" tall and retailing for $75 a pop, this edition is looking quite delicious!
Calling all Dadbod's... behold the Periwrinkle Dadbod Deadbeet. These beautiful boys stand over 6" tall and will retail for $60 each - but be quick to the booth as they are limited to just 20 pieces!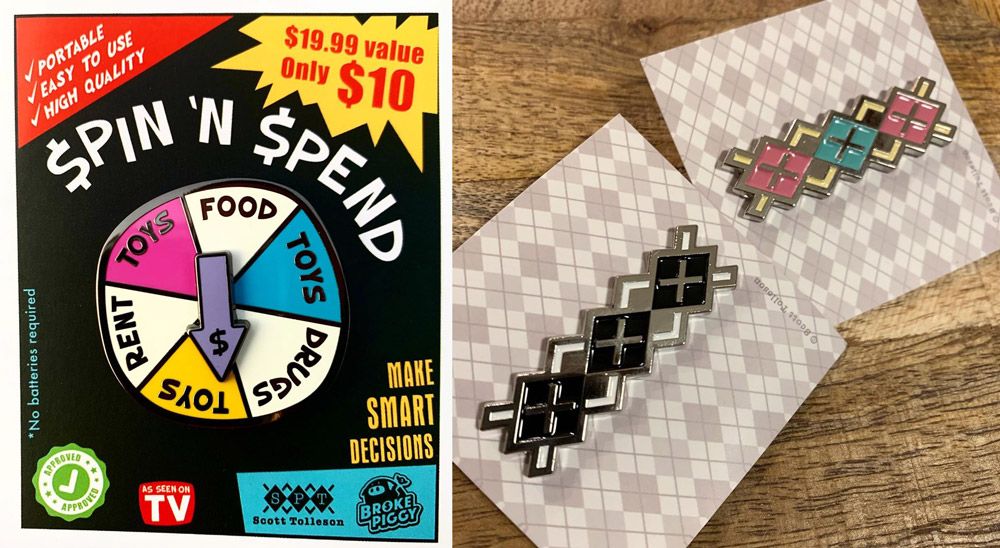 Lastly, keeping the pin-game on point, Scott will be releasing a few new pins... a couple editions of what he is calling the 'Argyle Warrior' pins, nice grayscale edition and a colored edition as well as a fun new 'Spin 'n Spend' enamel pin release with the folks over at Broke Piggy that actually spins - hahaha, very cool!