Nathan Hamill for Dcon 2019!!!
Nathan Hamill
will be at Dcon this year and will have tons of stuff up for grabs via Flat Bonnie's booth #2302 all days of the convention... and we have the details on the releases... and we are just touching on 2 of them as Nathan will also have apparel and other rad items up for grabs as well, so be sure to swing by to see what he has!!! First up is a set of Drorgs in what he is calling the
"Force Ghost" edition
. This sofubi set is a collab with Science Patrol and the figs stand around 3" tall and will retail for $40 a set - and yes, they GLOW!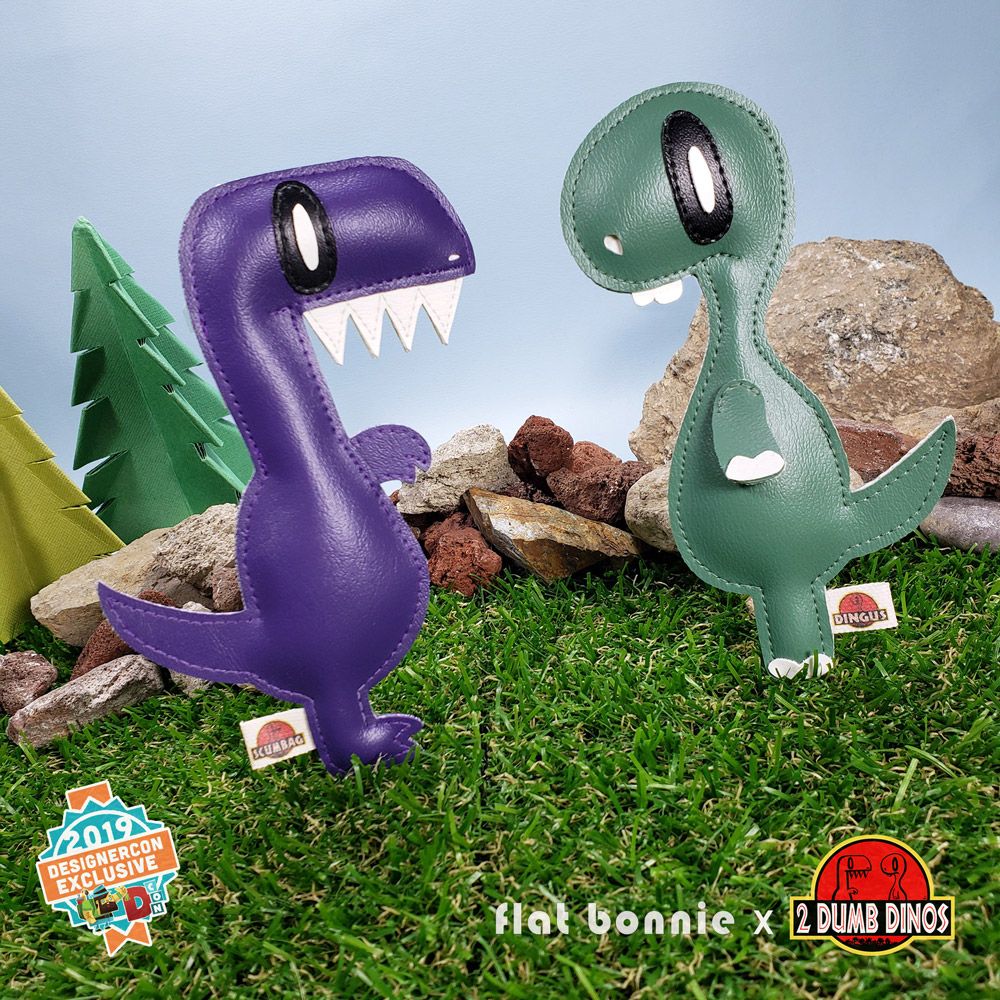 Next up is a collab with
Flat Bonnie
as she brought to life Nathan's 2 Dumb Dinos as a
"Flat 2 Dumb Dinos Art Plush Figure Set"
! Retailing for $60 each/set which comes with 1 Scumbag plush (Purple Dino) and 1 Dingus plush (Green Dino). Each plush is about 5 3/4" tall and come with a special sewn in label. Packaged with header card designed by Nathan Hamill, made of vinyl pleather (Animal friendly materials).