Kappa No Kami "Ao Kappa" from Planet 3 Toys for Designer Con 2019!!!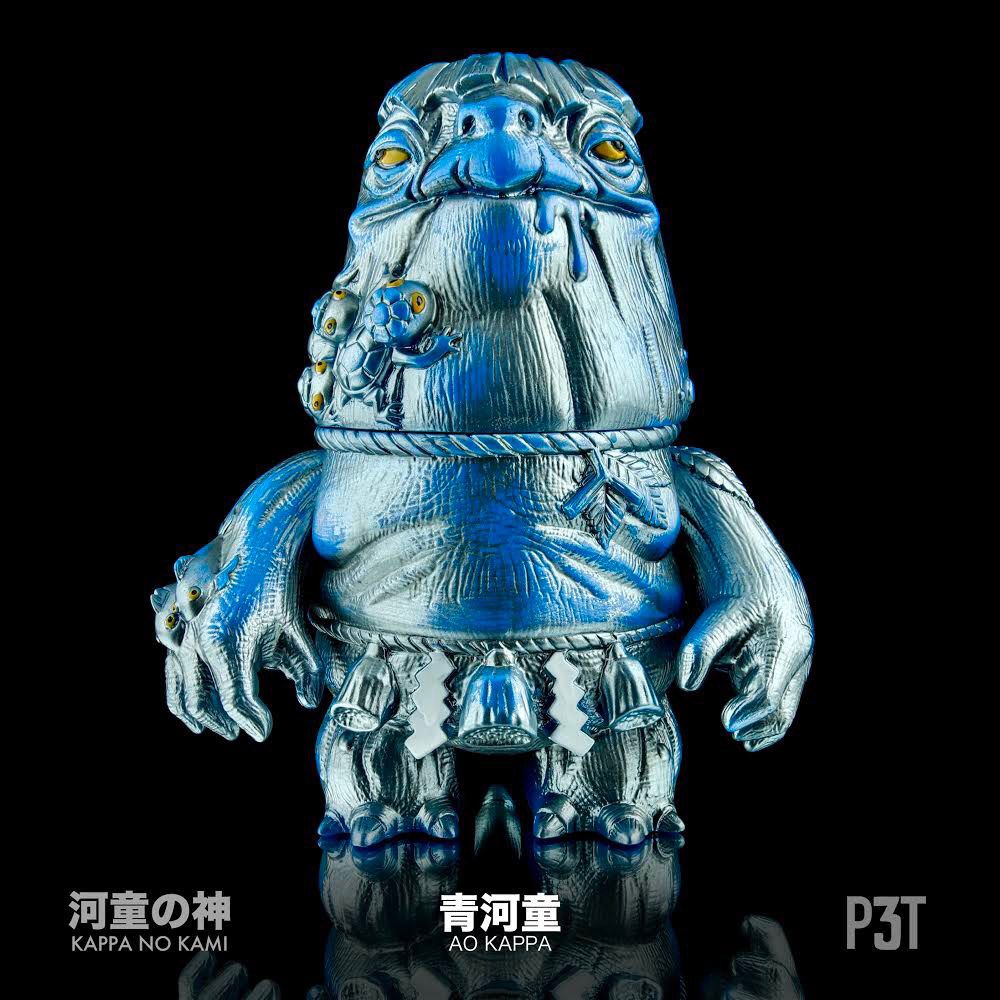 Today we're happy to announce
KAPPA NO KAMI (God of Kappa) "Ao Kappa" edition
, from
Planet 3 Toys
, will make its debut at DCON. Created by Dave Dick and sculpted by Yohei Kaneko (aka
MIROCK TOY
) Kappa No Kami stands at approx. 7.5" tall, is cast in blue sofubi which has been painted in silver, white, yellow, and black and aged to mimic the classic sofubi that David has a troubling amount of love for. Pulled by Dennis Hamann (@shirahamatoy), Made in JAPAN, and produced by
Lulubell Toys
. Photo by the seriously great
Robert Howell
. Price is $160 a pop and can be found at the Lulubell Toys booth #1345 during the con! Remaining pieces going up after the show online at
Lulubell Toys
website!