Toy Art Gallery presents: OH MY! YOKAI Legendary Beasts The EMERALD DYNASTY edition from Candie Bolton!!!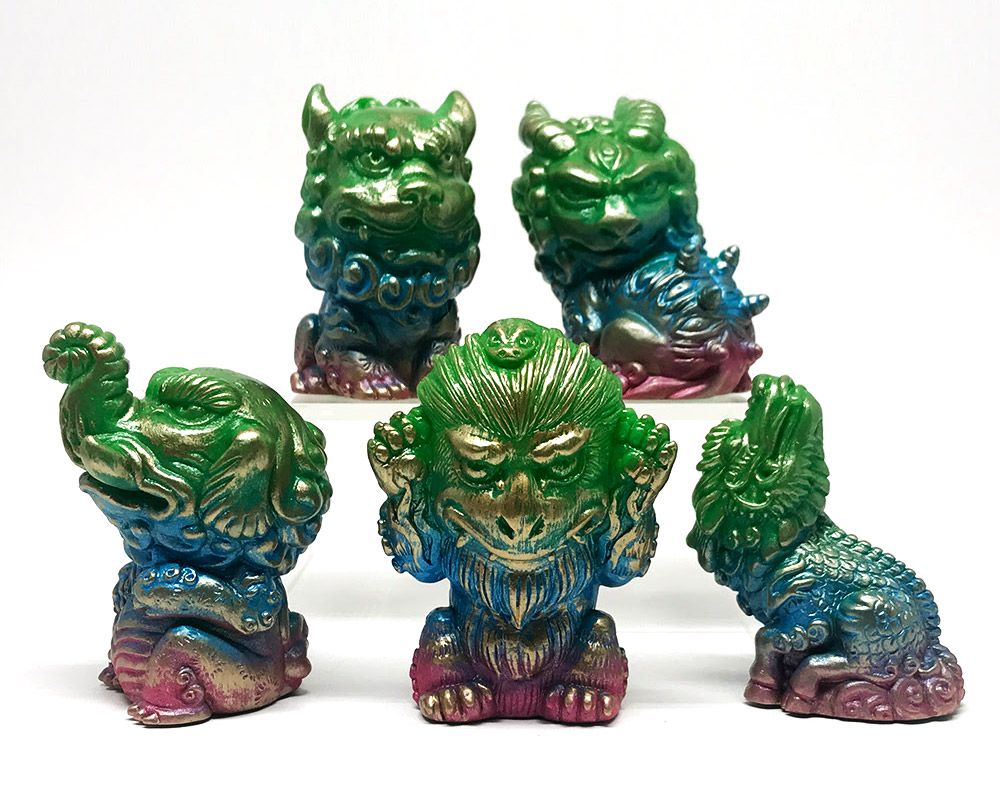 Toy Art Gallery
is proud to announce a new set of Candie Bolton's OH MY! YOKAI LEGENDARY BEASTS! The EMERALD DYNASTY Edition sees the Beasts gilded in exquisite sprays of green, blue, purple, and a gold rub on green soft vinyl. The LEGENDARY BEASTS ​stand 2" tall and feature intricate sculpting and oodles of cuteness. The Legendary Beasts are;
Kirin, Baku, Hakutaku, Nue, and Shiisaa
! The OH MY YOKAI LEGENDARY BEASTS EMERALD DYNASTY EDITION SET are available
HERE
right now for just $60... and that gets you all the figures!