Mighty Jaxx presents: Alice In Wasteland by ABCNT!!!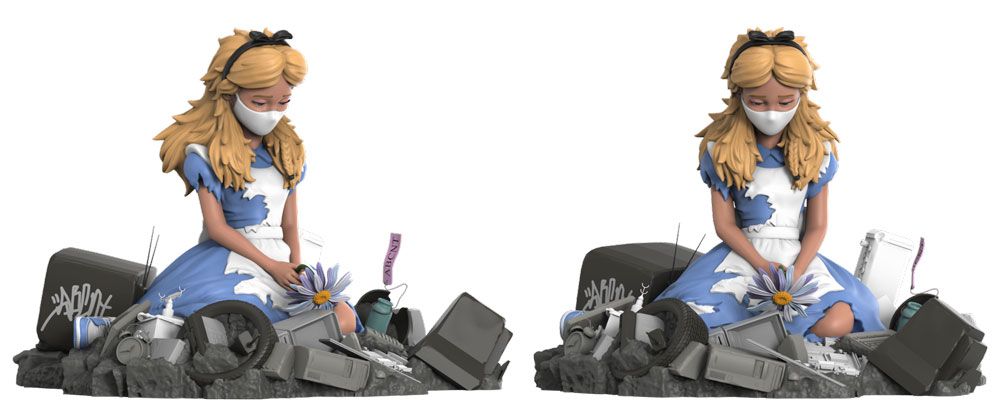 What happens when a wonderland becomes a wasteland? Based on the fine art print of the same name by artist
ABCNT
,
Alice In Wasteland
reimagines the timeless fairytale. When waste takes over nature, and green becomes grey, will you look at the world with wonder? Sitting in a pile of electronic waste, with torn clothes and disheveled hair, Alice holds on to a dying stem of flower. Deeply saddened by the state of the world. Produced by
Mighty Jaxx
, this 8.5" tall Polystone art toy will drop
HERE
this coming Saturday, October 19th at 6am PST and will be available as a 24 Hours timed release... and will retail for $250 a pop! Whatever is sold will determine the number of pieces made... free shipping worldwide (Ships Q1 2020)!