Jason Freeny x Scott Tolleson - Dcon 2019 XXRAY dissected Vincent figure!!!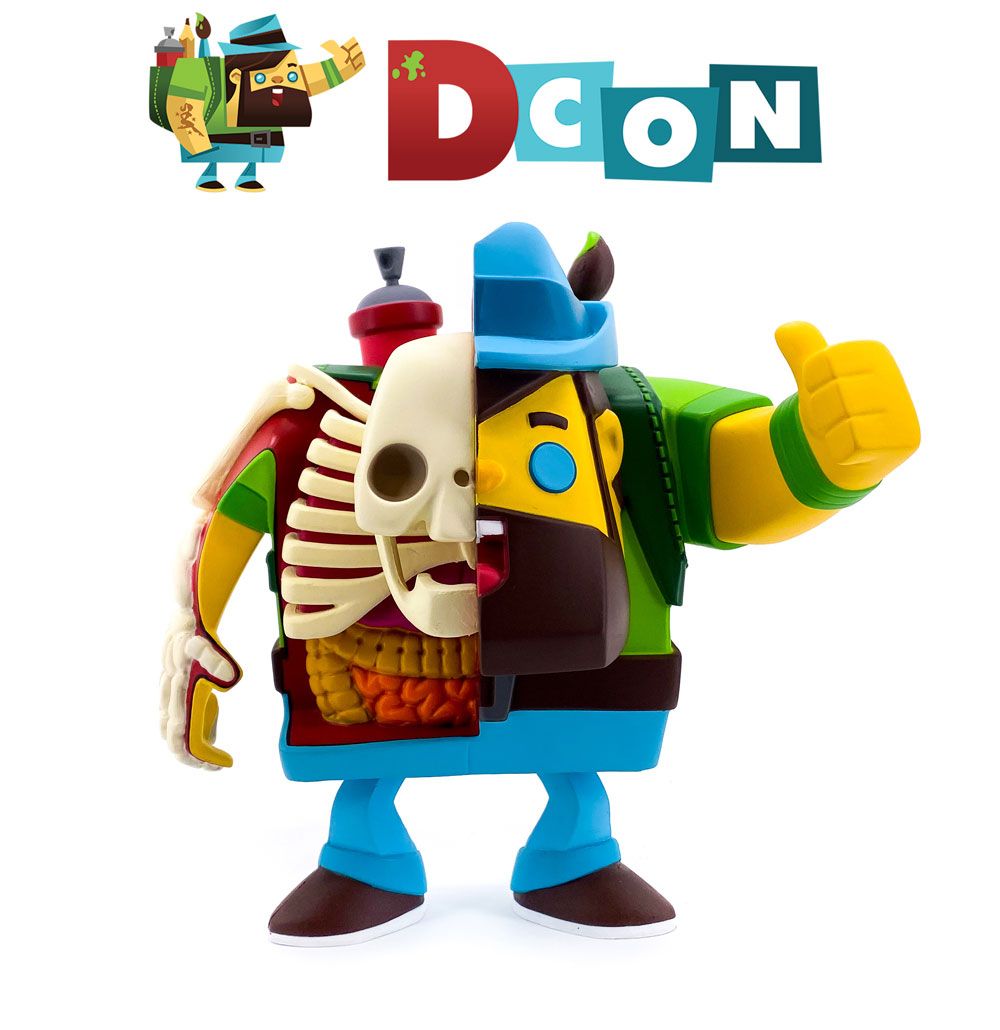 Whoa!!! Check out
DesignerCon's
first booth exclusive announcement! Now, we have know about this for almost an entire year, but seeing it in photos and in its complete form, this is just too cool! Produced by
3DRetro
, the folks over at Dcon teamed up with
Jason Freeny
as he worked with artist
Scott Tolleson
to bring Vincent, the Dcon Mascot, to life... in only a way that Jason could... his awesome XXRAY dissected style! Releasing at booth #1805 and standing 6" tall, Vincent is looking super colorful and happy, even if he's seen better days! Retailing for $65 a pop, these figures are sooooo rad! Snag one up for $65 at the
convention
!