Poison Pumpkin Spice! Kill Kat from Andrew Bell... a Kidrobot exclusive colorway!
Andrew Bell
has been making his food and candy illustrations and sculptures for many years now, and not even the most murderous of killer candies could stop him. And actually, his "killer candy" figures are fan favorites that are more infused with dark humor than sugar - which is exactly why we love them! Bell enjoys seeing people's reactions at Comic Cons when they see his art and their faces light up, then drop, then light up again before saying "that's terrible - I love it!"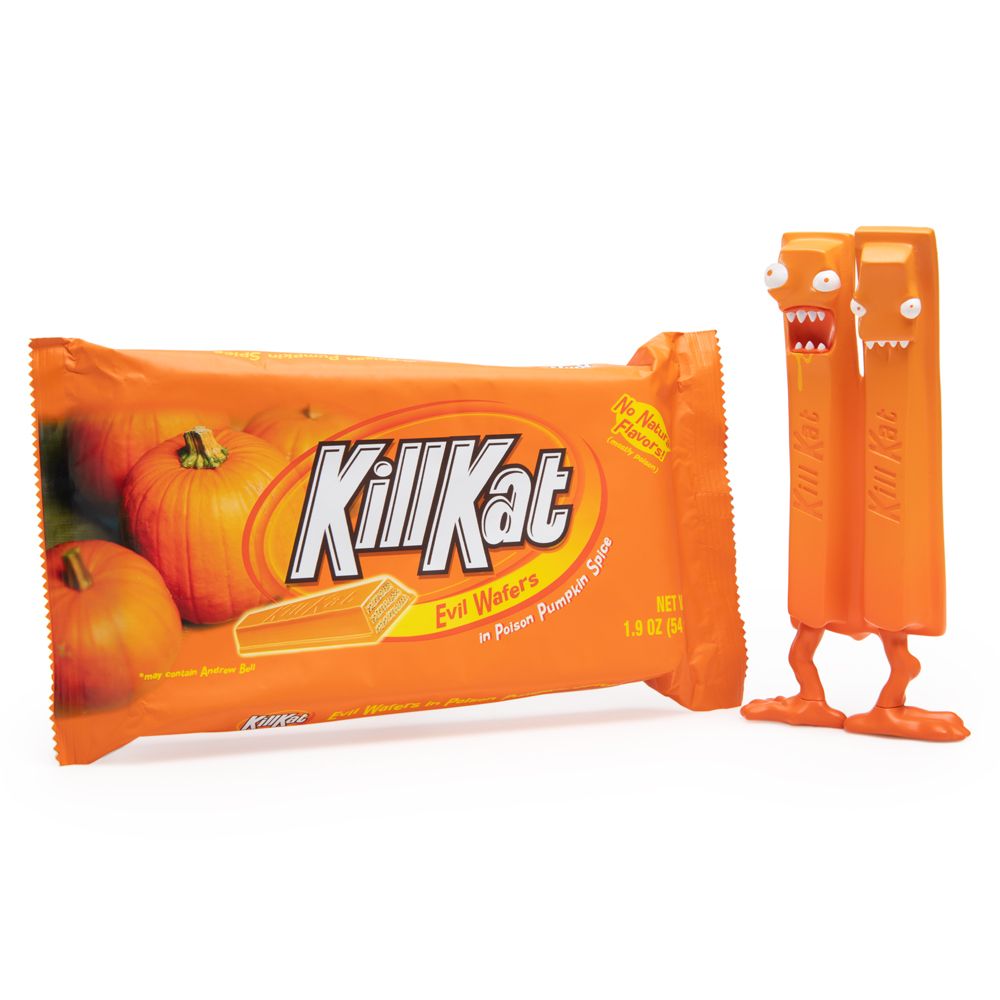 One scroll through the various "Kill Kat" editions on his website, and you'll quickly understand why we're craving more. "Now with 5% More Bones in Every Bite!," "New! Paralyzing Flavor!," and "a fruity flavor that is more horrifying than it is healthy," are just a few of the descriptive gems you'll find. And now, new and exclusive to
Kidrobot.com
, is the seasonal flavor that everyone loves to hate on -
Poison Pumpkin Spice! Kill Kat
- Poison Pumpkin Spice Edition 6" Art Figure by Andrew Bell is a Kidrobot.com Exclusive, limited to 400 pieces worldwide and will be released
HERE
at 9am PST starting TODAY - Friday, September 6th, 2019.