New Skinner Halloween Pop Up Card from Poposition Press!!!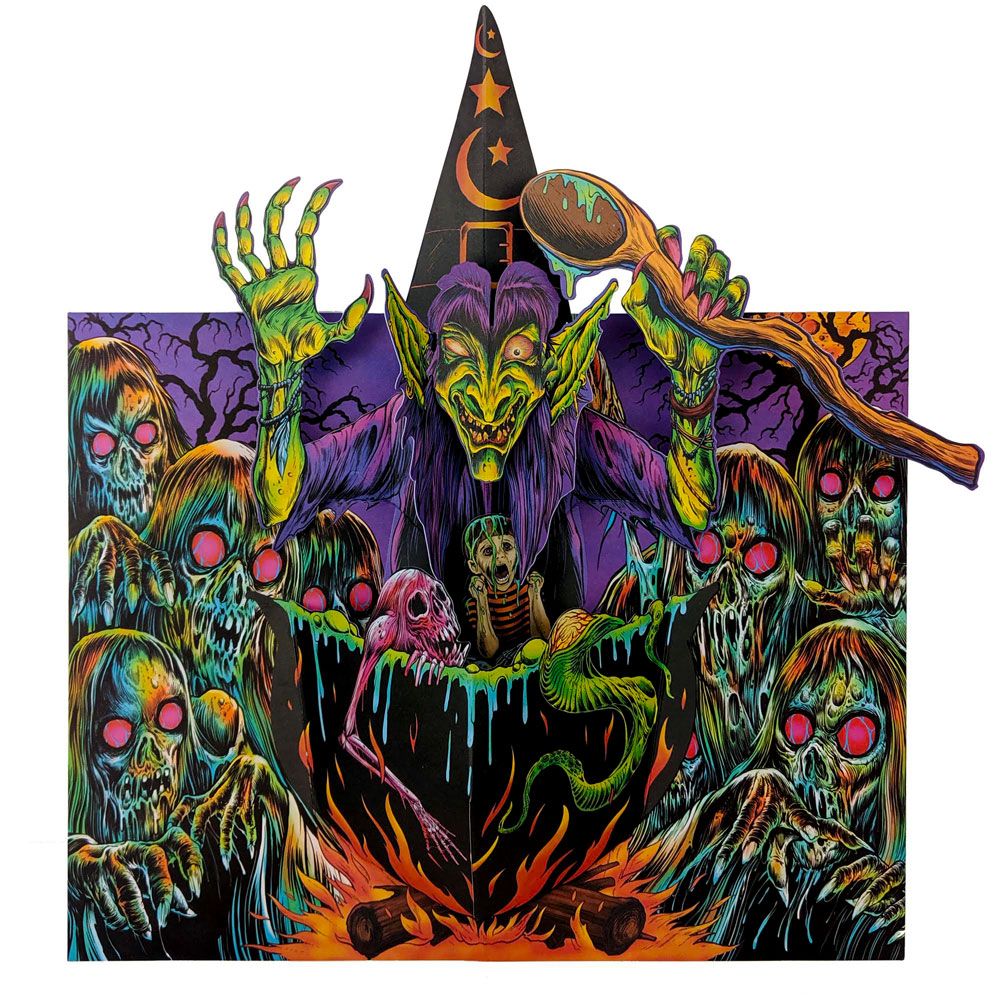 From the ghastly team that brought you the Necronomicon Pop Up Book comes the greatest Halloween pop up card of all time!
Poposition Press
teamed up with Skinner once again to bring you the eternally scary Halloween '
Come Closer
' card! Here's what will happen when you open up this amazing card: You'll probably SHRIEK IN FEAR at the sight of the old ugly witch conjuring black magic on All Hallow's Eve. Then, you may GROAN IN AGONY as the silent flesh starved ghouls reach forth and rip your face off Finally, it's clear that you're gonna STARE IN SHOCK as the local peasant's child is confronted with the brutal boiling heat of the hag's black cauldron.GET ONE OF THESE RIGHT NOW OR ELSE! Don't believe us... watch the video below!!!
This hideously engineered pop up card is all that stands between you and the screaming endless dread conceived annually in the yawning black abyss from whence all terror is born. And, it comes with a free sticker. Happy Halloween! Each card measures 5.5″ x 8.5″ and comes in a black A9 envelope. Back of card includes a poem by Skinner and a place to dedicate the card to whomever has the unfortunate fate to receive it! Oh... and each card includes a free cat sticker! Sweet! Come Closer is available as a single card, in a 3-pack and a 5-pack. Also, these are NOT A PRE-ORDER. They're assembled, in stock and ready to ship right now. So what are you waiting for? head on over
HERE
right now to snag them up right now!