Mighty Mo the Rebel Royal... pre-order launched by OKEDOKI!!!
Okedoki
has just shared some awesome news with us... her '
Mighty Mo
' is ready for preorder. This has been a 2 year project (check out the prototype
HERE
) and we are extremely happy to finally see this little rascal of a Prince come to life.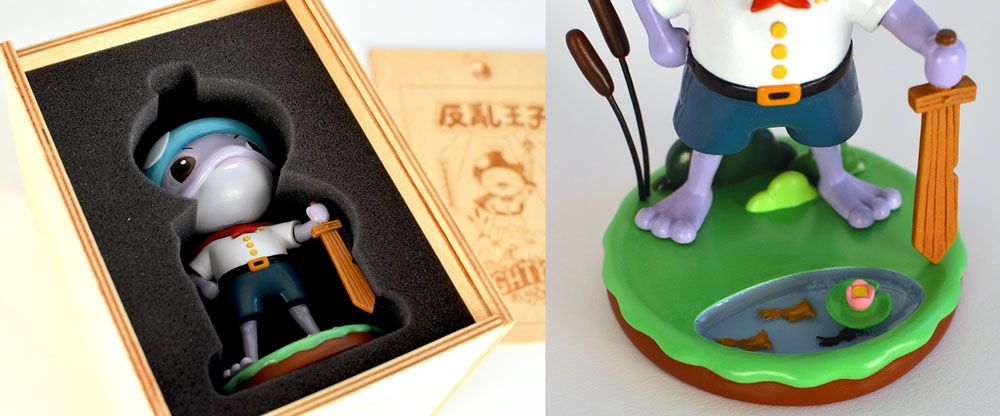 Mighty Mo's story is a bit sad but an uplifting one filled with courage and determination to overcome the greatest obstacles. Cursed and transformed into a purple frog, Mighty Mo is exiled from the Golden Lotus Kingdom. With his trusty sword and a fighter's spirit, Mighty Mo vowed to one day return home a hero! In this scene, Mighty Mo is posing along the shores of Misti Lake, seeking a moment of solitude before carrying on with his adventures. Mighty Mo is a limited edition of 25 pieces and each figure comes with a Certificate of Authenticity and a foil collector's card. Snag one up
HERE
right now for $280 (Figures will be shipped out late September/October as they are finished).