Retroband's "I can't stop the Monster I created" solo exhibition and new BOOK details!!!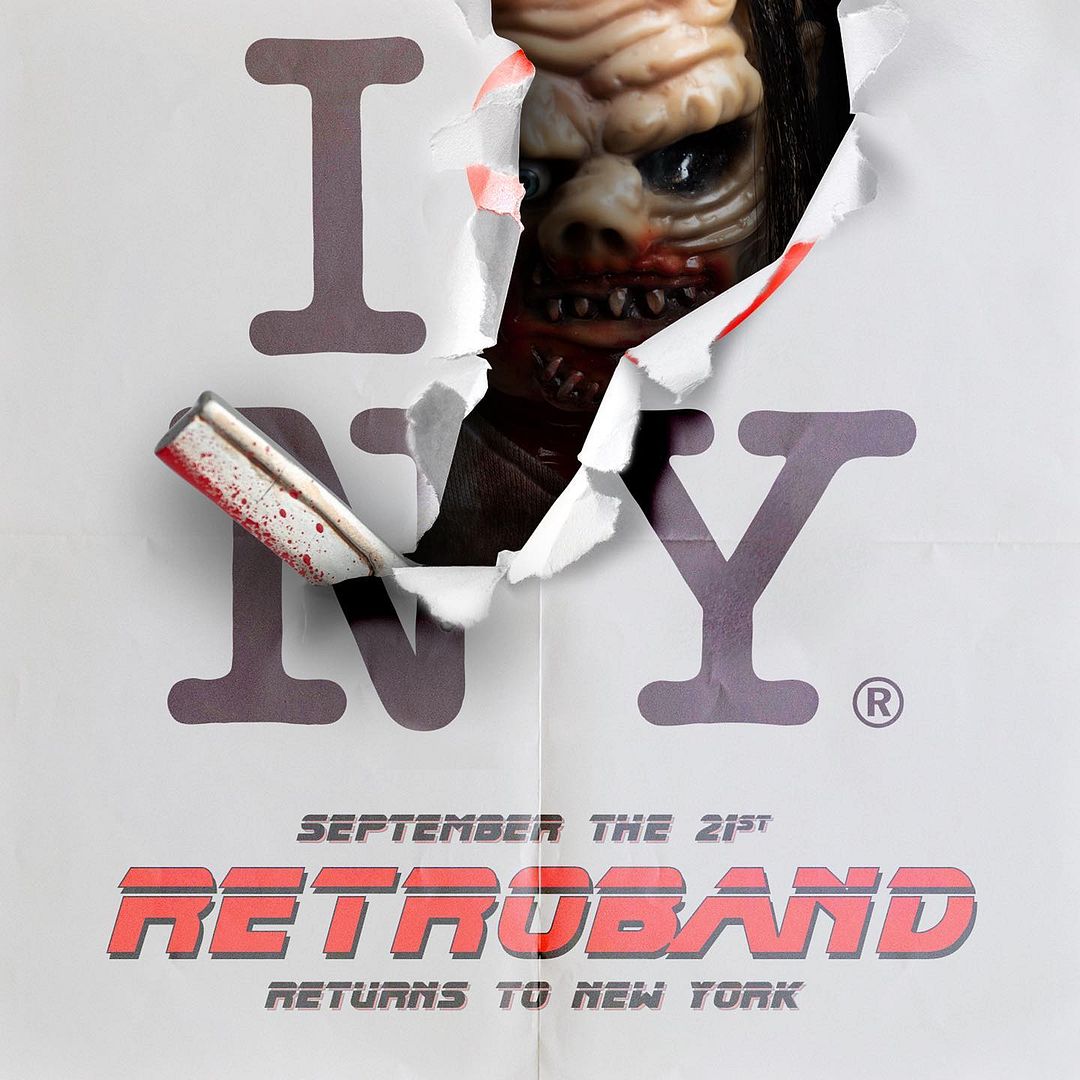 New York City's transition into autumn is accompanied by prolonged darkness at nighttime and a crispness in the air. But this year, the season's arrival will also be heralded by the descent upon Brooklyn of "
I can't stop the Monster I created,
" the first solo gallery exhibition of artist Aaron "
Retroband
" Moreno.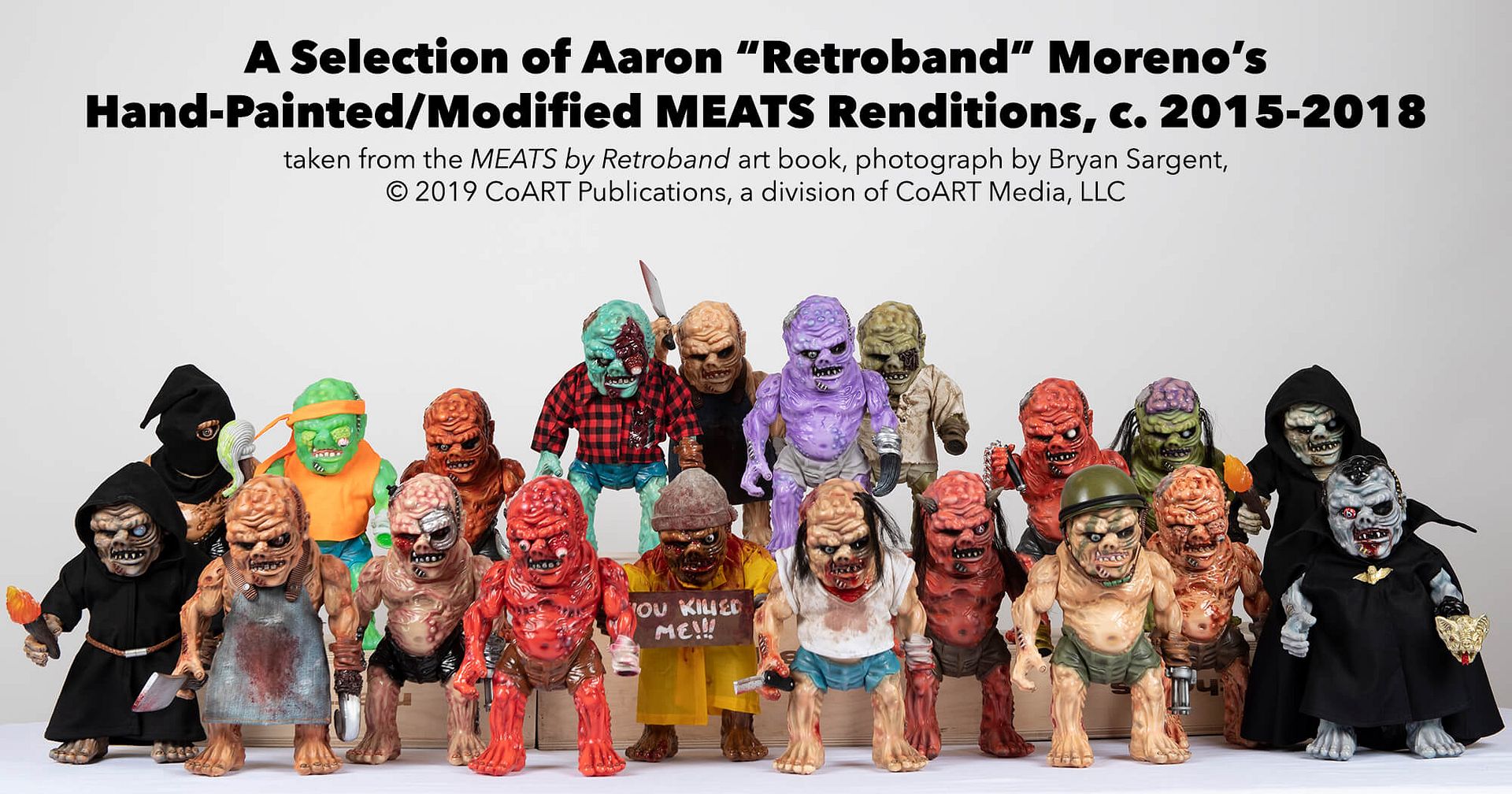 Known for projecting '70s and '80s horror film-fueled fantasies onto his vinyl-cast MEATS sculpture, Moreno's showcase will focus on renditions of this disquieting form. Manifesting through an impressive array of hand-painted/modified MEATS pieces, as well as an unprecedented selection of 'raw' unpainted versions, "I can't stop the Monster I created" will introduce the award-winning artist's newest interpretation of his monstrous character, one inspired by Japan's Ma-Ba Zombie toy line. And I hear this crystal clear MEATS (pictured below) will be involved in the show, but will it be painted or blank or... filled?
Also debuting at the exhibition is a 154-page retrospective titled "MEATS by Retroband," an art book from
CoART Publications
. Comprised mainly of specially-commissioned photographs by Bryan Sargent, this full-color monograph details every hand-painted/modified MEATS rendition by Moreno from the form's 2015 introduction until mid-2018.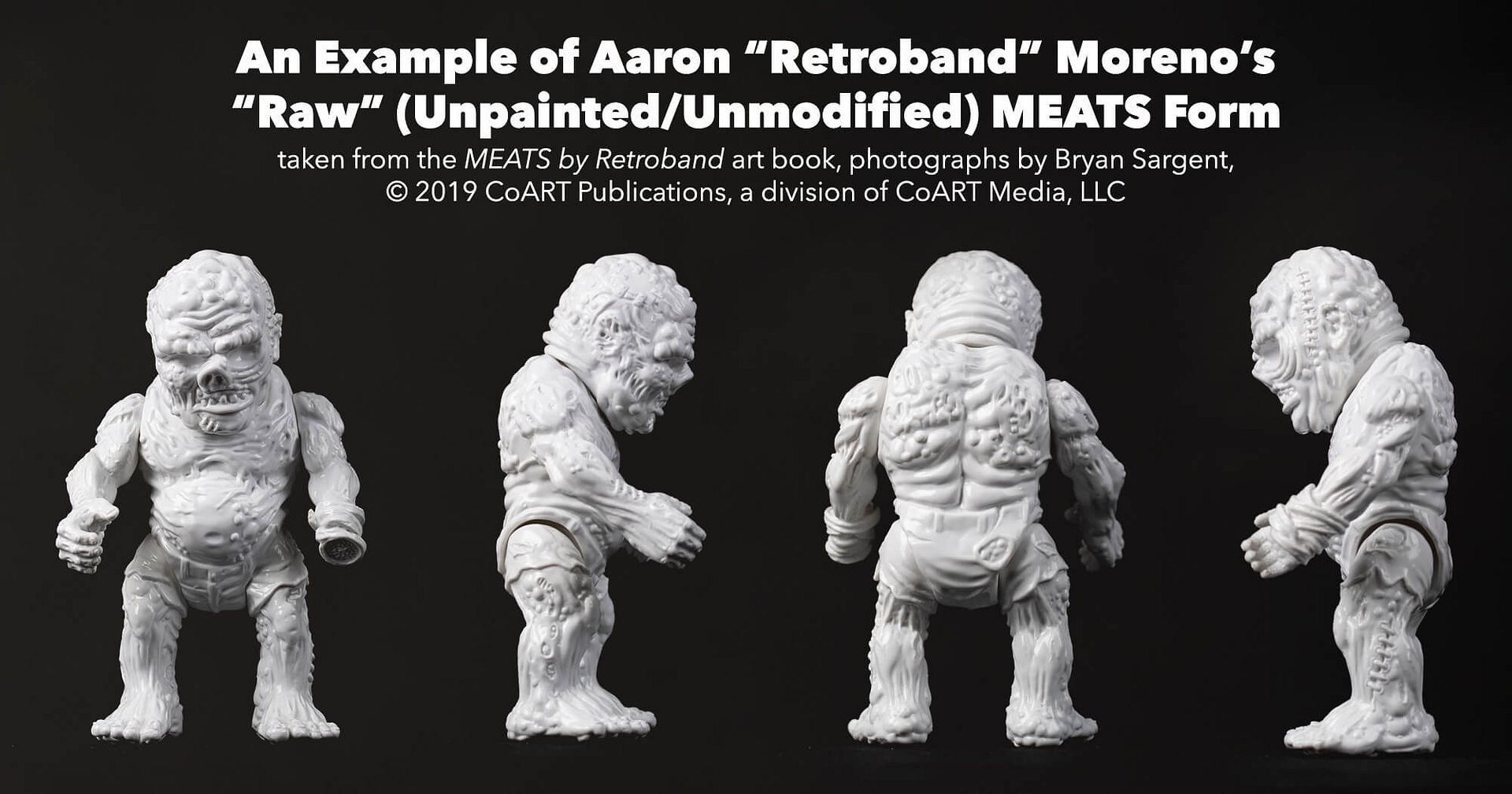 With all available works sold on a first-come, first-served basis (initial limit of one piece and one book per person), Moreno's "I can't stop the Monster I created" is a free-to-the-pubic exhibition hosted at the
Bottleneck Gallery
contemporary art space — 60 Broadway in Brooklyn, NY — on Saturday, September 21st, 2019 from 6-9pm. Check out the events page
HERE
.