New from Oasim Karmieh: Foxpresso - Silver Fox Edition!!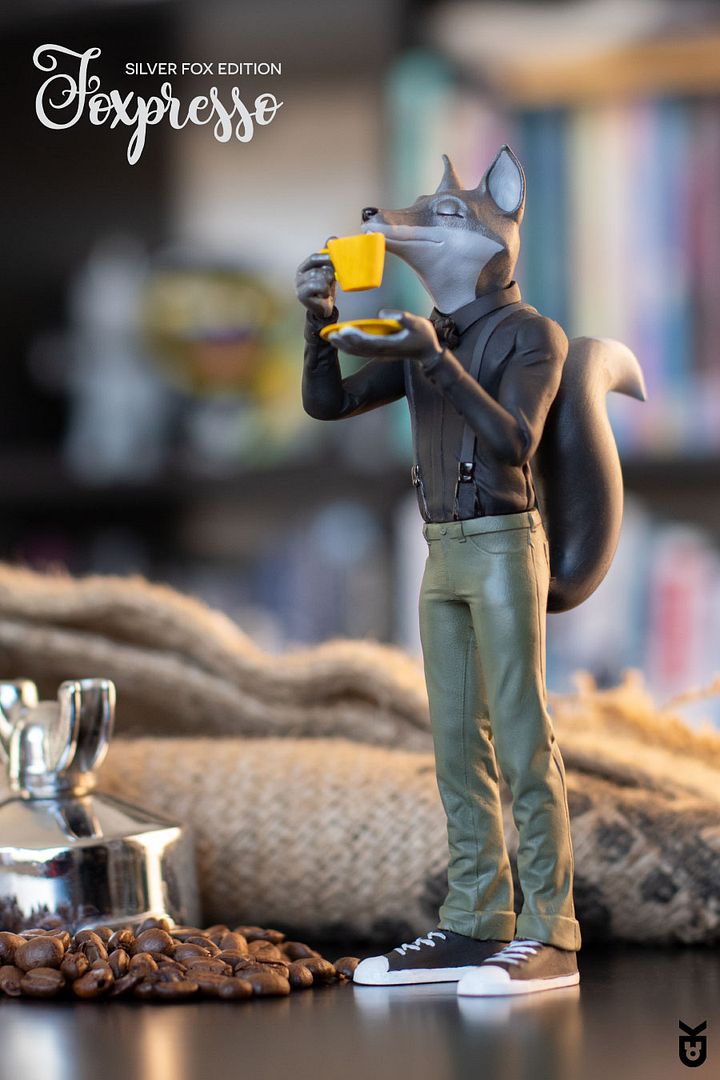 It's amazing how the world begins to change through the eyes of a cup of coffee. Coffee so soothing that it can tame a fox, Foxpresso is the embodiment of a feeling, a moment when you stop being a fox, hiding and hunting your next prey. New from
Oasim Karmieh
, the Foxpresso Cold Brew is a silver fox that loves to enjoy those priceless moments of peace and quiet.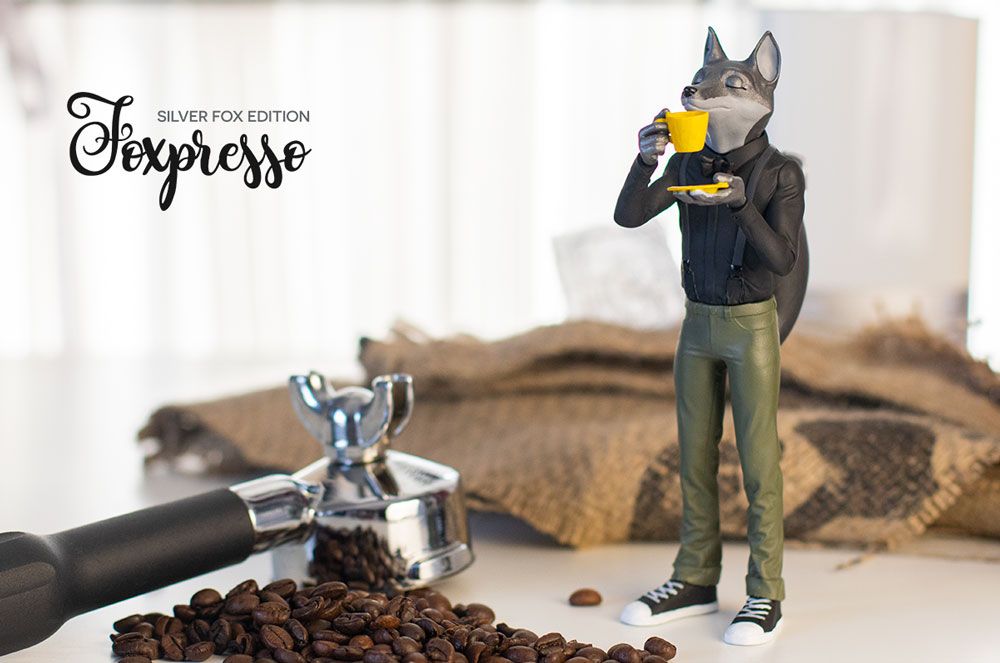 Standing over 7" tall, 3 different color bow ties (grey, black and yellow) and 100% 3D printed resin that have all been hand-painted, and the kicker, stickers and Foxpresso buttons are included! Each Foxpresso was hand-signed, numbered and packed in a bed of wood shavings and wrapped in an authentic coffee sack, but not before real Arabica coffee beans were placed inside to give the receiver the feel of walking into a coffee house on a crisp winters morning. Snag one up
HERE
right now via pre-order for $175 a pop (shipping November 2019)!