Robbins Nest Collectibles presents: BananaRama Milton exclusive resin art toy!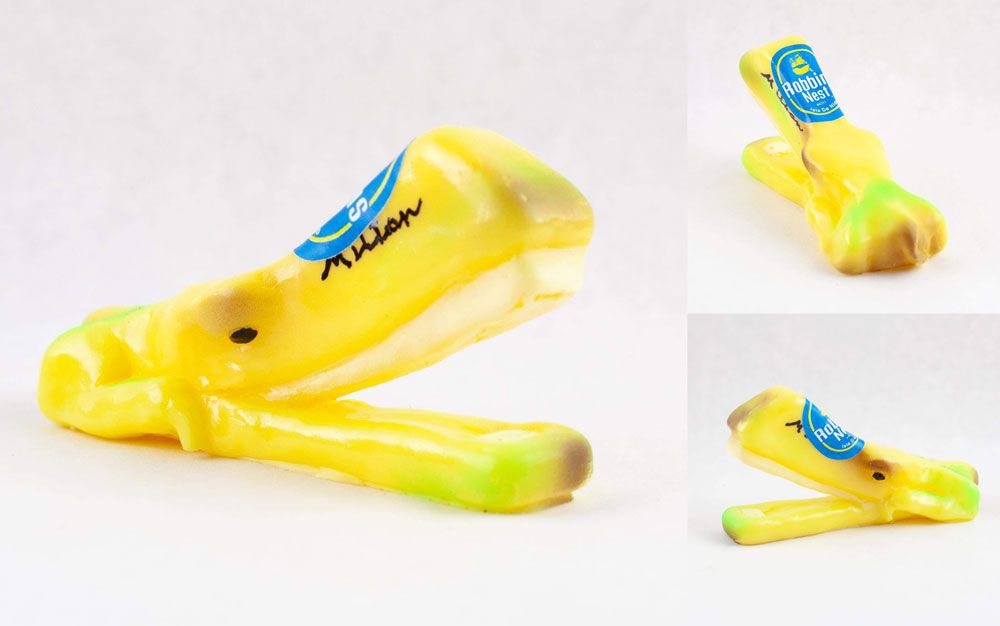 Kevin from
Robbins Nest Collectibles
has just announced that they have a special release today with TNT Plastic for BananaRama Milton. From the oddly fantastic minds of TNT Plastic,
BananaRama Milton
comes stomping in from the Banana Plantations of Isla De Nido and into your collection. BananaRama measures in at 4" and a whole lot of personality. Hand sculpted and painted by Xybot, cast by Iron Doc Sampson - this is limited to items per household and will retail
HERE
for just $25 a pop.... this piece is an exclusive to their site and will have a 24 hour pre-order window - so don't miss out!