Tomenosuke presents: Thomas Nosuke "Krell" Edition from Doktor A.!!!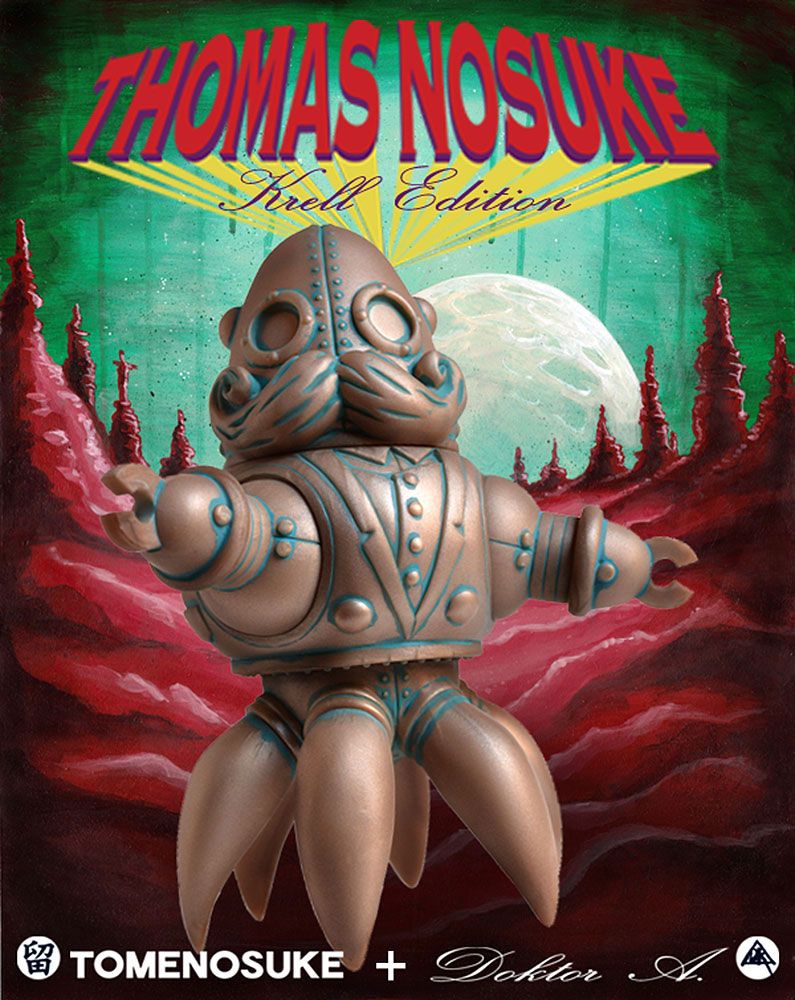 The awesome folks over at
Tomenosuke
are excited to announce the release of Doktor A.'s 6th colorway of their "Thomas Nosuke" sofubi figure... the "
Krell
" edition! Limited to an edition of just 40 pieces, these are set to release
HERE
this Friday, July 19th at 7:59am PST for 17,280JPY(US$160.00) a pop!
40 of this edition is being produced, like noted, but 5 are for AP's and PP's, so the remaining 30 will be sold online. This is the most classic version to us as most of what we know Dok A. for is the patina/copper mecha look and feel, and this edition is just that! Produced by
Tomenosuke
, sculpted by Yohei Kaneko / Mirock Toy (Japan), manufactured at Obitsu Plastic Manufacturing Co., ltd (Japan) Don't miss out on this drop... it's awesome!