Buff Monster, Jay222 & Mus Musculus Gallery Openings this weekend @ Clutter!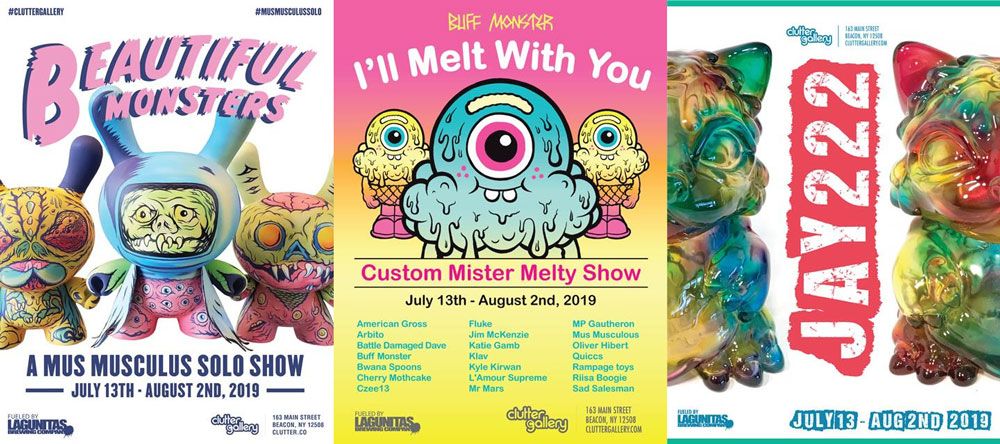 Clutter is hosting 3 awesome shows this weekend... and will feature a TON of work from all involved. The opening reception for all shows will be free to the public and take place on Sat, July 13th, from 6-9pm, at Clutter Gallery in Beacon, NY - don't miss out, and without further ado, peep the info below!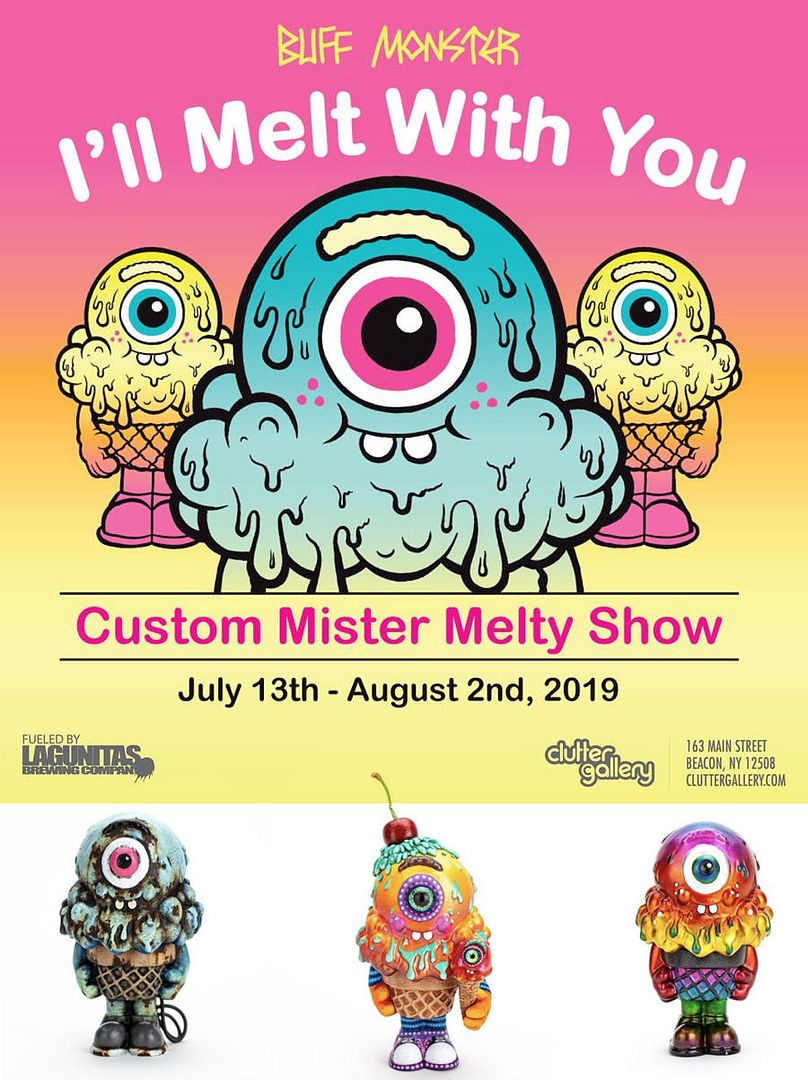 I'll Melt With You!
Buff Monster
and Clutter Gallery are proud to present: "I'll Melt With You!" A group custom show of 5" Mister Melty figures! Curated by Buff Monster and Clutter artists were given a blank 5" tall resin "Mister Melty" platform to go wild! Participating artists include:
Buff Monster • Battle Damaged Dave • Fluke • Jim McKenzie • Katie Gamb • Kyle Kirwan • MP Gautheron • Oliver Hibert • Arbito • Bwana Spoons • L'Amour Supreme • Rampage Toys• Mus Musculus • Czee13 • Sad Salesman • Klav9 • Riiisa Boogie• Mr Mars • Cherry Mothcake & More
! Buff Monster will be in attendance, so come share an exclusive ice cream treat from Beacon's own Zora Dora's, and Lookout for special surprises!!
Beautiful Monsters!
Mus Musculus
Solo Show! Mus Musculus, who kicked ass with his first live painting event at Five Points Fest this year, is preparing to present his FIRST solo show here at the Clutter Gallery this Saturday! Be prepared to be blown away by his awesome line work, and his Beautiful Monsters! Mus Musculus will be in attendance so be sure to give him a hug!
Monster Machine: Jay222 Solo Show! San Francisco based artist
Jay222
prepares to amaze and astound with his talents at the Clutter Gallery this weekend! Bringing his sculpting and painting skills to an array of resin and vinyl figures, we will have upward of 50 pieces on display! Jay222 will be in attendance, so make sure you stop by and say hi!