Bigshot Toys Introduces ShiShi the Tiny Guardian in Sofubi!!!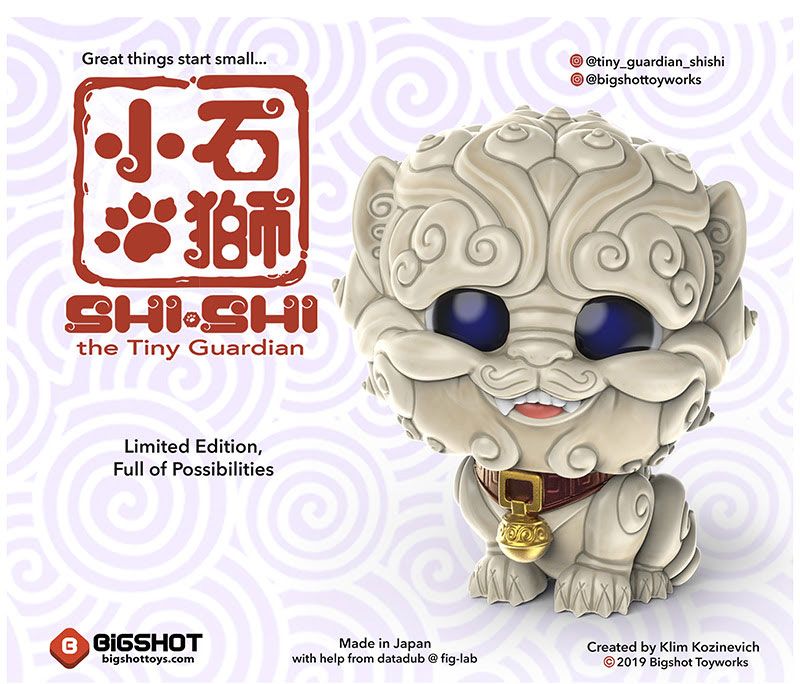 With inspiration drawn from the legendary and formidable guardian lion statues that are ubiquitous across China,
Bigshot Toys
Creative Director Klim Kozinevich pondered the backstory of the little baby cub traditionally depicted under the mother lion's paw. "Who is that cub?" Klim wondered, "that tiny guardian growing up under the watchful eye of her majestic parents?"
Klim and his team decided to explore that story, enchanted by the subtle nuances of the family dynamic of guardian lions. What is it like for her as she grows and matures, coming to terms with the powerful magic of her lineage? What happens as she explores her surroundings and learns about what it means to be a guardian and protector at the gates? A two-year creative design and development process led Klim and his team at Bigshot Toys to some incredibly rich ideas. Now
ShiShi
is at the production stage, poised to spring to life in sofubi (a traditional soft vinyl figure produced in Japan).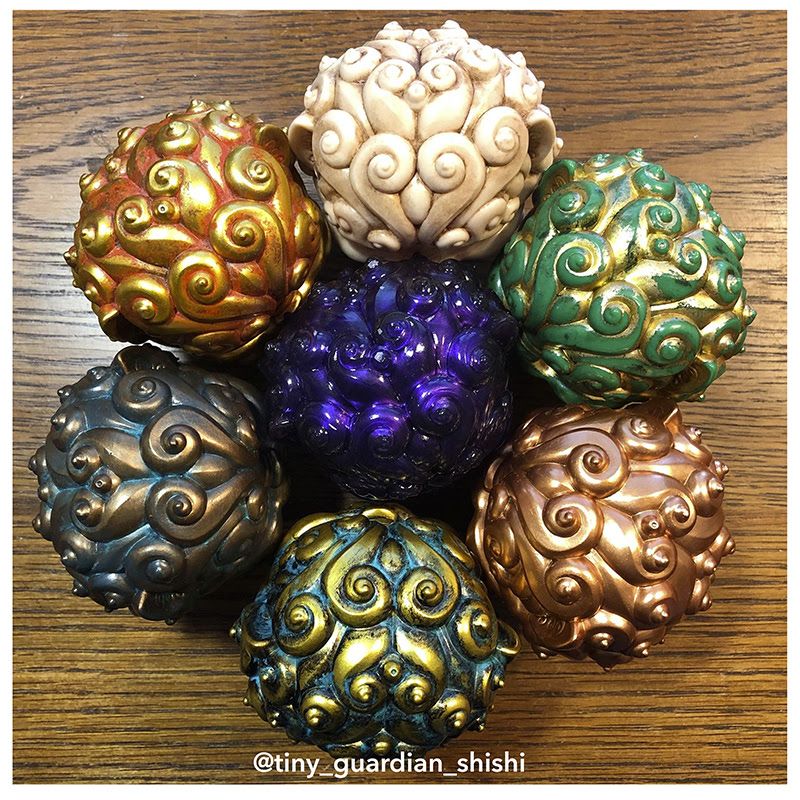 Bigshot Toys is currently producing their first limited runs of 4-inch ShiShi figures in Japan using traditional handcrafted sofubi methods. The sofubi ShiShi figures will be accompanied by larger 6-inch resin statues, as well as blind boxed PVC mini figures. A tiny protector for every collector. The first two editions of sobubi ShiShi figures will be available at Thailand Toy Expo this weekend... May 3-6 at the 1000toys booth in the Eden Zone. Collectors who cannot make it to Thailand will be able to obtain subsequent colorways through a Kickstarter launching in May. In June, a different color of sofubi ShiShi figures will be available at the Tenacious Toys booth at Five Points Festival in Brooklyn, NY. To keep up with news about ShiShi, including the availability of various sofubi colorways and the launch of the Kickstarter, follow her on Instagram:
@tiny_guardian_shishi