2PetalRose's Kid Katana Original Renegade edition... available NOW!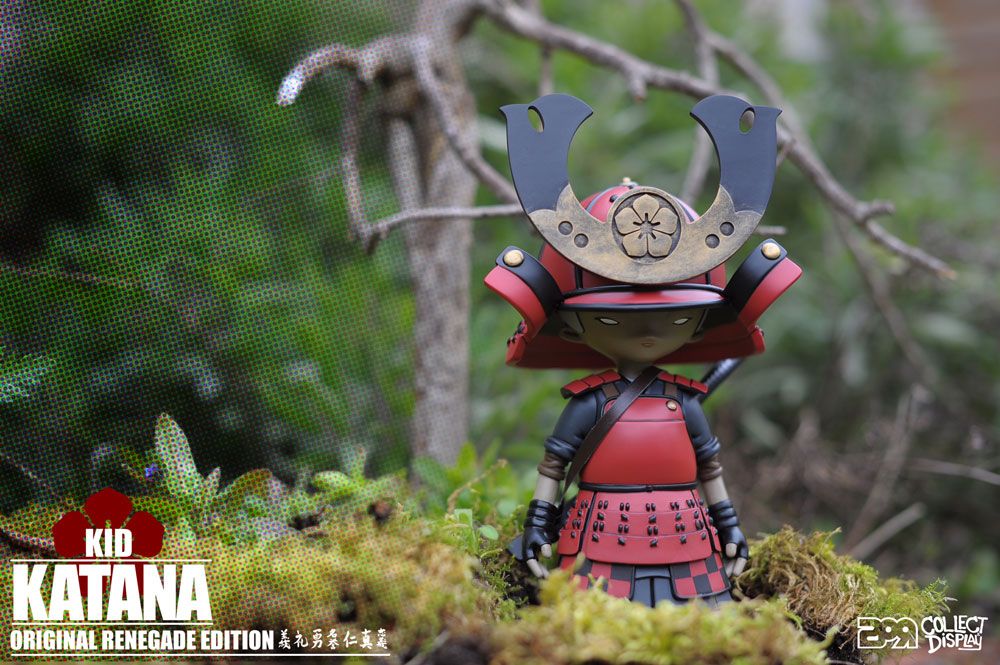 "
The journey beings at Capitol Point, a small underground bunker town on the outskirts of what used to be Tokyo city. Those that survived the last war were forced underground to escape being captured and enslaved by the emperor. With very little entertainment, children are encouraged to train in the ancient art of the Samurai under the guidance of Master ZU. One katana wielding student they call 'The Kid' is ready to fight back and free the slaves.
"
2PetalRose's
Kid Katana (Original Renegade Edition) 7" resin figure is a go for a worldwide release... their first ever production figure is now available! Making it's debut as a limited release at this years ToyCon UK, this beauty can now can be yours! Production was handled by Unbox Toys in Hong Kong and they've done an incredible job... the figures look insane!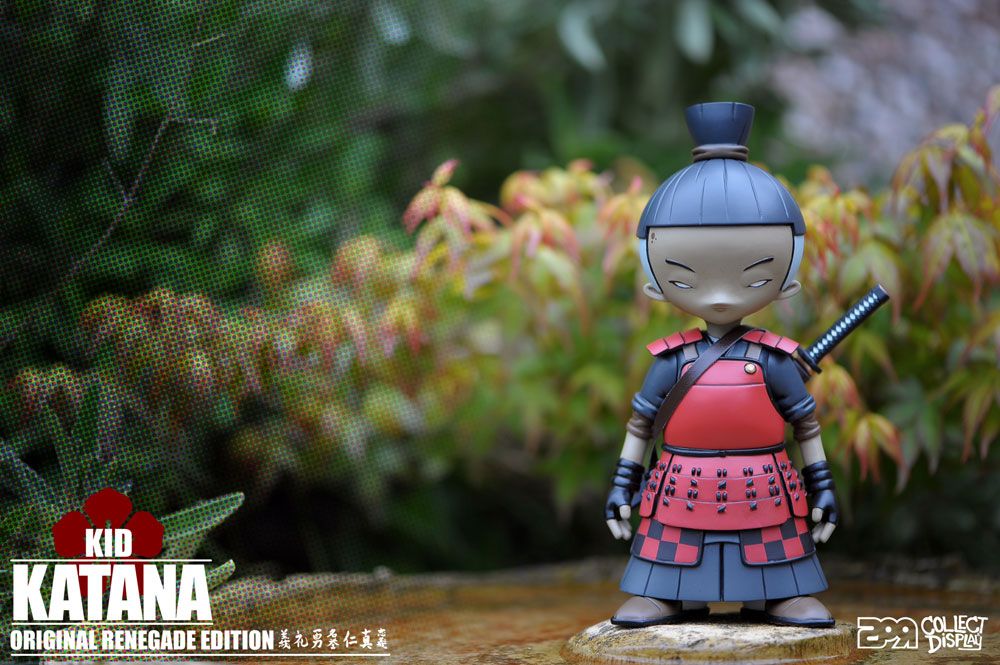 This comes with a top knot and helmet which are interchangeable + Katana with leather strap... and is 100% hand-painted! It stands 7" tall (8" with helmet), and comes packaged in printed box with foam insert. Limited to 200 pieces each one comes with a signed and numbered COA. Snag one up
HERE
right now for £175.00($226)!