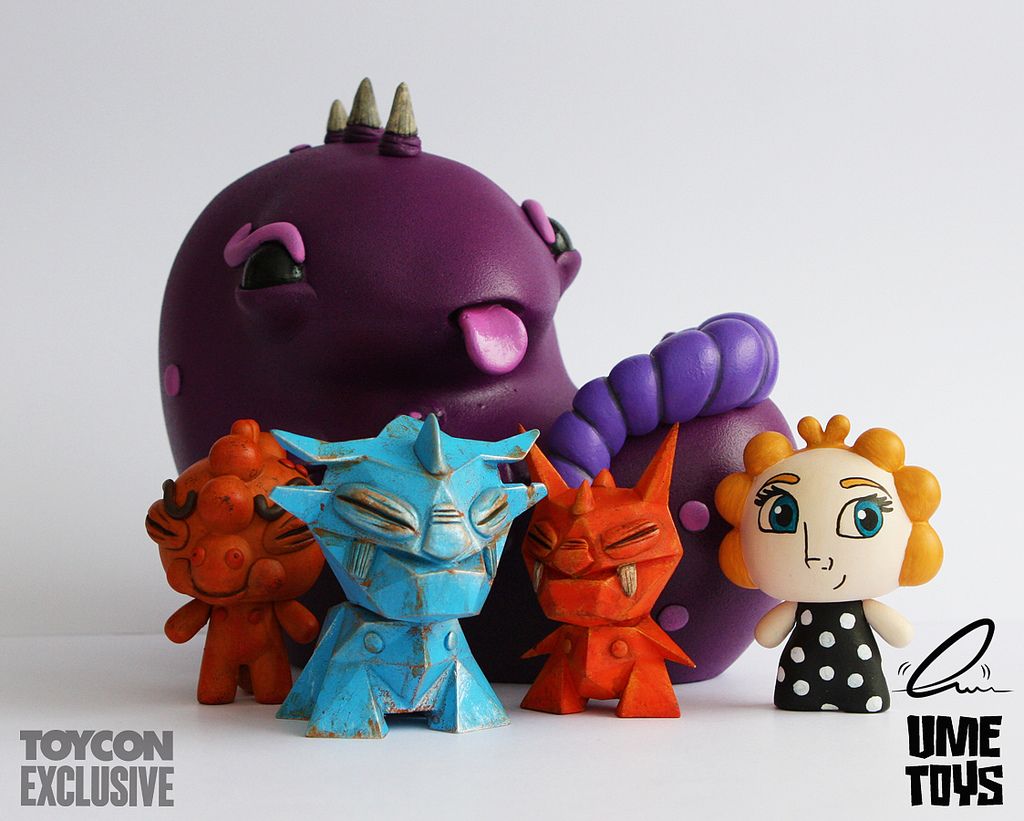 Richard "
UME Toys
" Page is tackling
ToyConUK
like a crazy man… a crazy talented man, that is! Pictured above is a just a small sampling of the custom pieces he's created for the show: in addition to the
previously revealed
"Giant Monster Embryo" piece from
Taylored Curiosities
x
Creo Design
there is Page's contribution to the
previously announced
"Project QiQi" exhibition of custom Creo Design's QiQi figures and some manipulated
alto
x
DMS
forms — Evil Origami and Little Ox — as well. As for the custom QiQi to the far right, it looks stylistically to be a custom from Page's daughter,
Elmo's Empire
, rather than the man himself… but Page proper still has a HUGE assortment of surprises in store, with a massive array of his own resin cast goodies to show off as well as some new bronze cast versions of his classic designs!