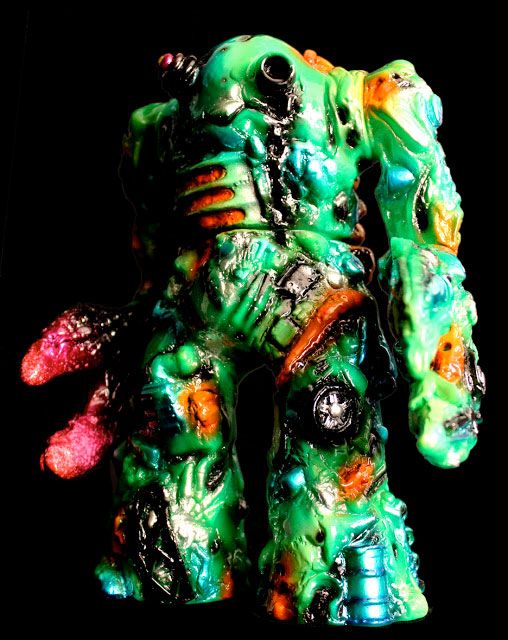 New from Guumon Vinyl Labs comes the "
Toxic Green
" Daigomi, only available through
KaijuMonster.com
!!! Guumon is releasing another killer collaboration with Mechavirus (Todd Robertson). The Mechavirus toxic colorway is looking quite amazing... the metallics and opaque colors really bring out the features of luscious toxic green vinyl on this already radical figure! The lottery window for purchasing one of these creations is February 4th and closes February 13th. To enter the lottery email
mzwar001@gmail.com
,
write in the subject of the email: "TOXIC GREEN DAIGOMI" and write in the body your Name: Address: and paypal account name.
Winners will be notified by email on February 15... oh, and one special lottery winner will receive the custom one-off in the run. All pieces are signed and will retail for $100 a pop!