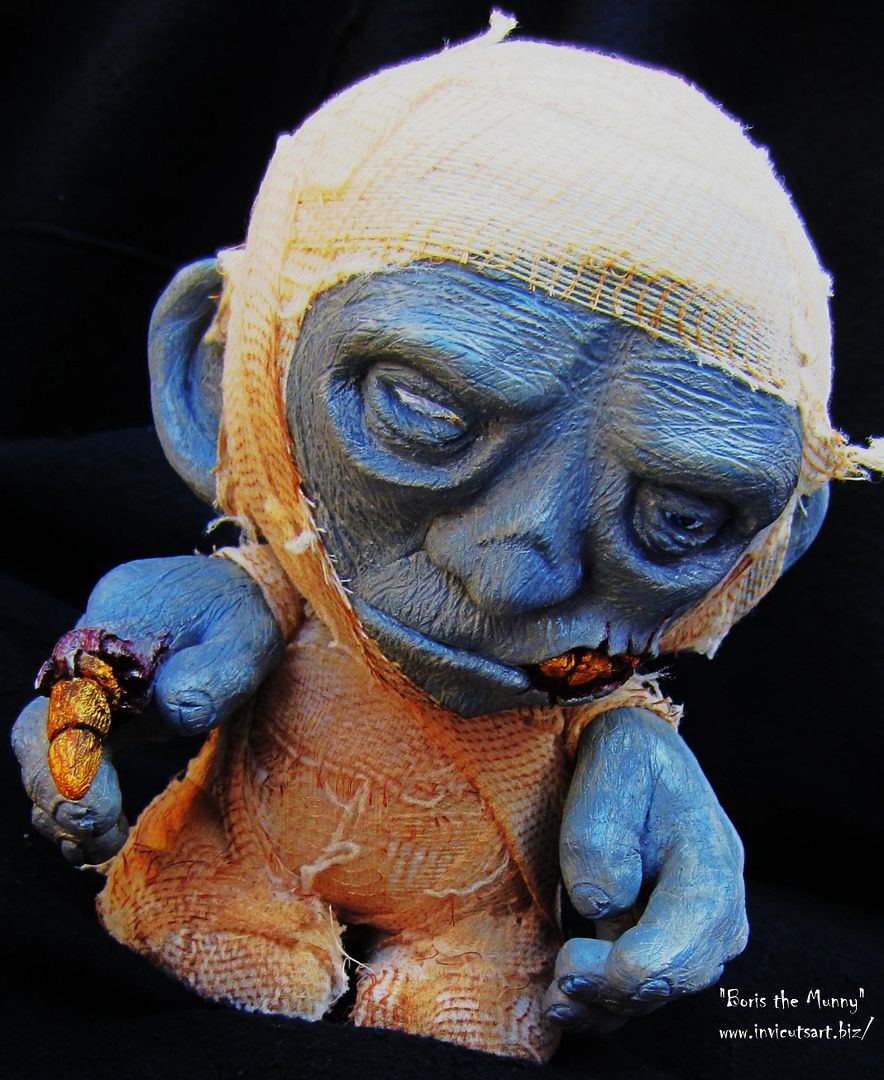 I don't know why, but I've always loved the classic mummy design… and just how Boris Karloff, covered in a sea of wrappings, frightened children when he shambled out of the dark, we certainly can expect "Boris the Munny" to receive some gasps of his own! The second piece in the Monster Munny series — the first being FrankenMunny, discussed
HERE
— we're completely astounded by the care and attention to detail that the artist,
Invictus
, has been able to put into this highly sculpted piece. I especially adore the one exposed bony finger. The full series will be displayed (and be available for sale) on October 27th, 2012 at the
Community Service Apparel
Final Friday event… so we can't wait to see the remaining pieces emerge between now and then.