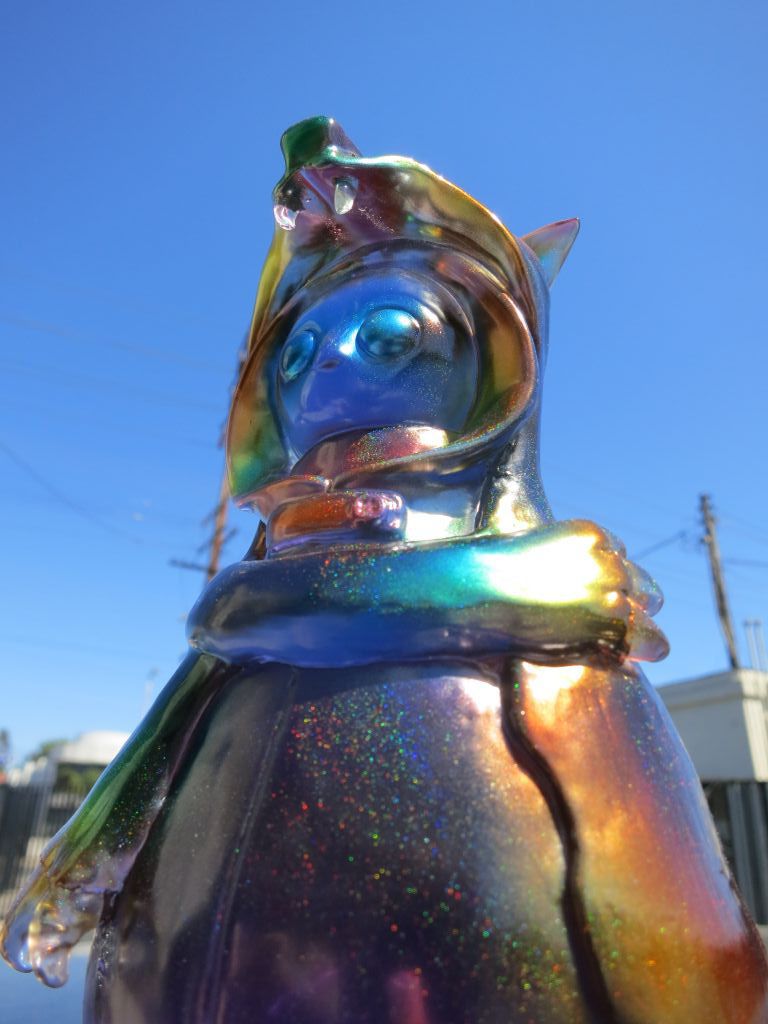 One of the most prominent interpretations of
Little Red Riding Hood
claims that the coloration of her cloak is meant to indicate a girl's passage into womanhood, an allegorical telling wherein the "Big Bad Wolf" is any man that might take advantage of her blossoming, changing body. While I'm not sure I personally subscribe to this reading, it does make one wonder what Shea "
FrankenFactory
" Brittain's WolfGirl is all about… For in Brittain's 'Fractured Fairytale' resin version, the girl has obviously vanquished the wolf and now wears his pelt as her prize.
Monster Kolor
paints but especially their coveted "color change" spray. I've been a fan of the 8-inch-tall resin WolfGirl from the moment I first laid eyes on her, for the strikingly simple design hides a myriad of highly detailed aspects… and once you've held this weighty piece of resin in your hands, you know it's worth every single penny you spend on it. While this fantastic color changing version has yet to appear in
Brittain's online shop
, there is a wonderful assortment of other colors
available there
as well as exclusives in the
Toy Art Gallery web store
.