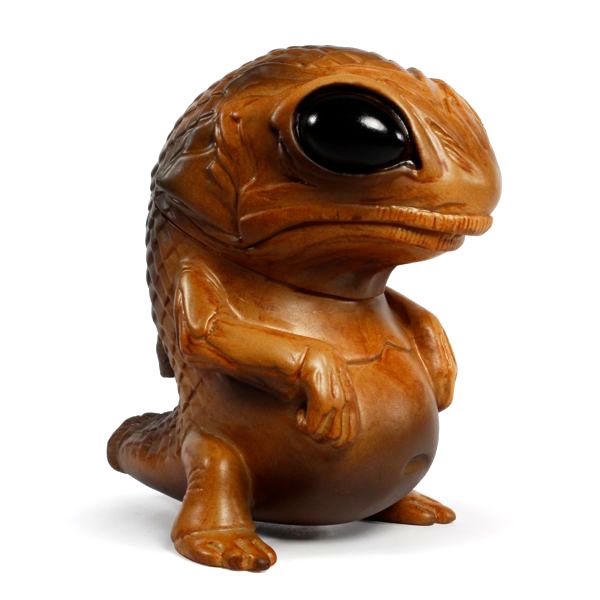 Well... I tried to work the teaser tip for just a bit by posting Chris Ryniak's new Snybora figure
HERE
earlier today, but the folks over at Rotofugi decided to rain on my parade and posted up the full reveal an hour later... Oh well :-)!! So,
Rotofugi
and
Squibbles Ink
have just announced the release of the "
Mud Puddle
" Snybora... and this cool looking figure features a very earthy tone as it's cast is tan vinyl and then painted with a burnt sienna rub and dark brown sprays... and to top it off... a matte finish with glossy eyes. As mentioned earlier, this will have a
price tag of $35 each
and will be available
HERE
this Friday, April 27 at 11am central time.